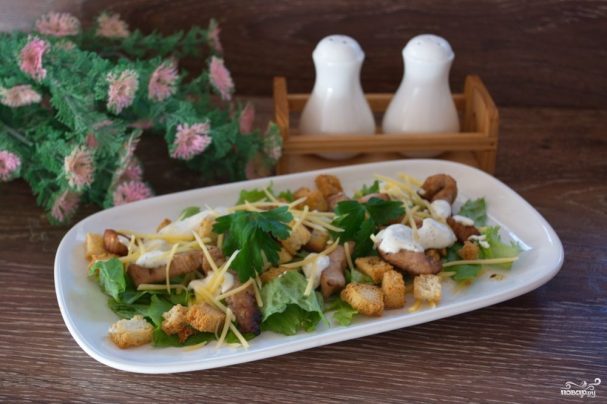 Classical composition of the Caesar salad — toasted croutons, boiled or fried chicken, lettuce and cheese. Plus the oil change that you can either cook yourself, or buy ready-made.
Description of preparation:
The salad received the name not by the name of Gaius Julius Caesar, and named the person most often called the inventor of this dish is an American chef of Italian descent Caesar Cardini. In fact, nothing complicated about how to prepare Caesar salad with chicken classic, no. And now I'll prove it to you!
Ingredients:
Chicken fillet — 1 Piece
Hard cheese — 100 Grams
White bread — 70 Grams
Lettuce leaves — 1 Bunch
The Caesar sauce — to taste (you can buy ready-made. I took the sour cream and special spices for "Caesar")
Number of servings: 2
Order in the Platypus, beginners profitable!
How to cook the "Salad "Caesar" with chicken classic"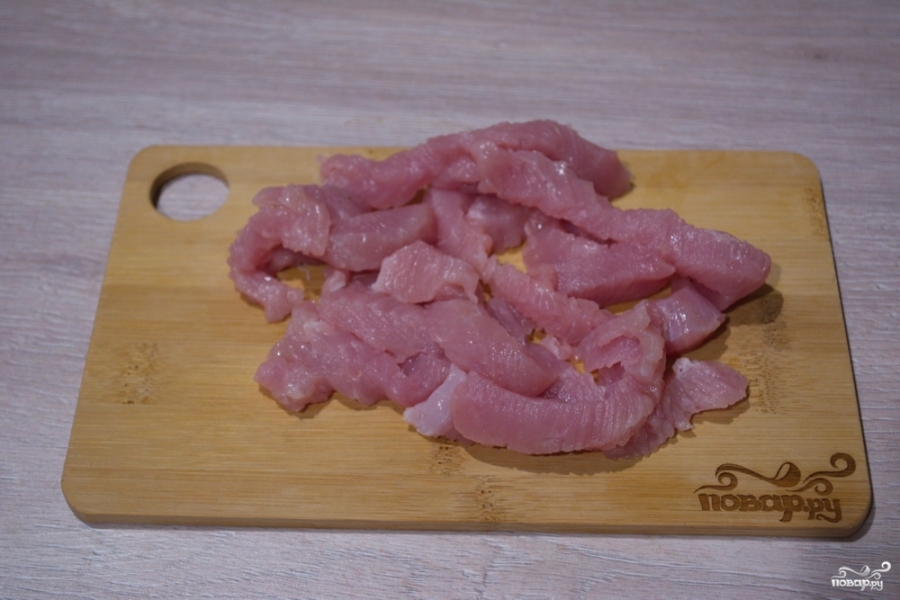 Chicken fillet wash and dry. The meat should be dry. When frying, wet the meat will be braised and not fried. Cut the meat into small pieces. I prefer strips.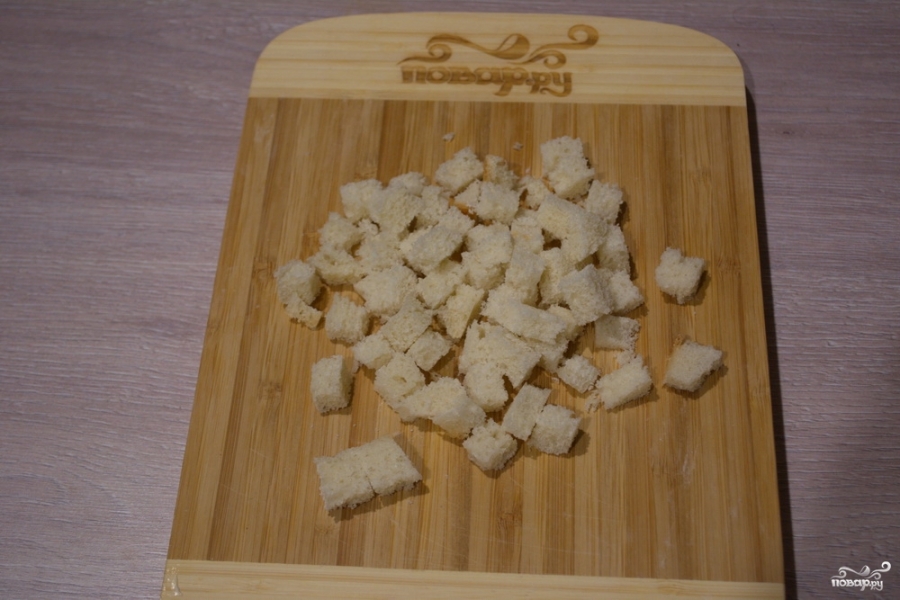 A piece of loaf cut into small cubes, pre-cut crust. If you leave the crust, when baking she blushed harder, maybe even to burn, and it will be too hard.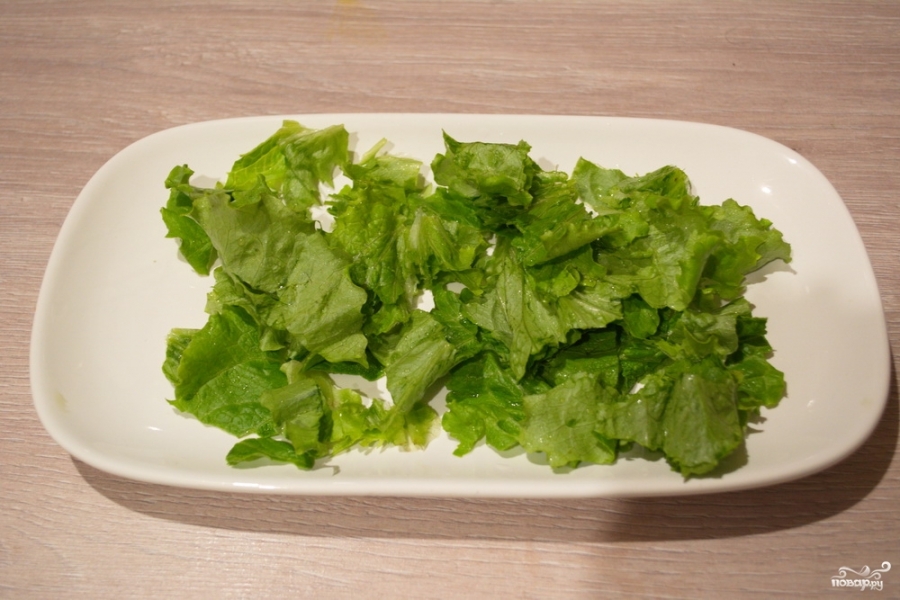 The salad leaves need to wash and pick by hand. Lay them on a dish.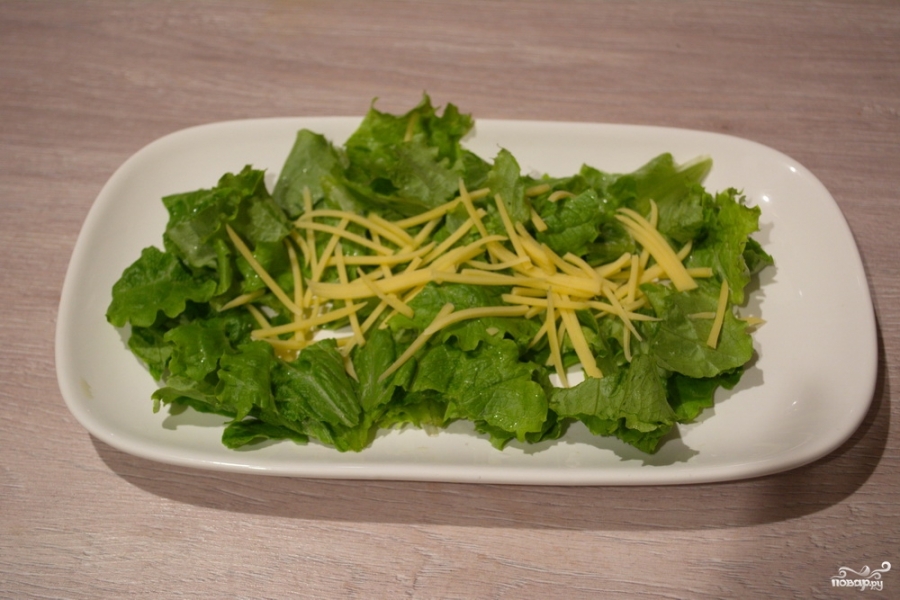 Grate hard cheese.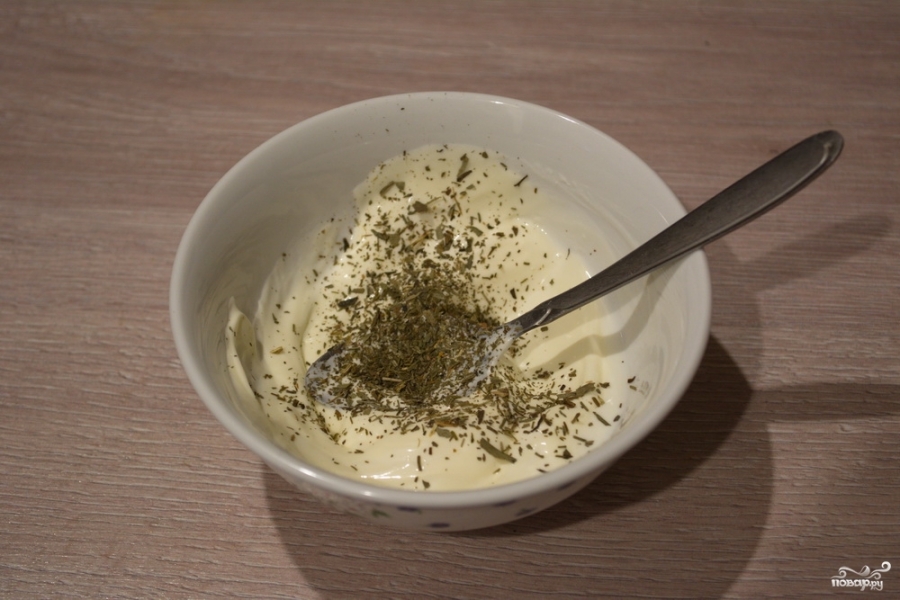 Prepare the sauce to the Caesar salad. If there is no time, dressing you can buy ready made in the supermarket.
I cook the sauce based on sour cream, adding to it a mixture of spices to the sauce "Caesar".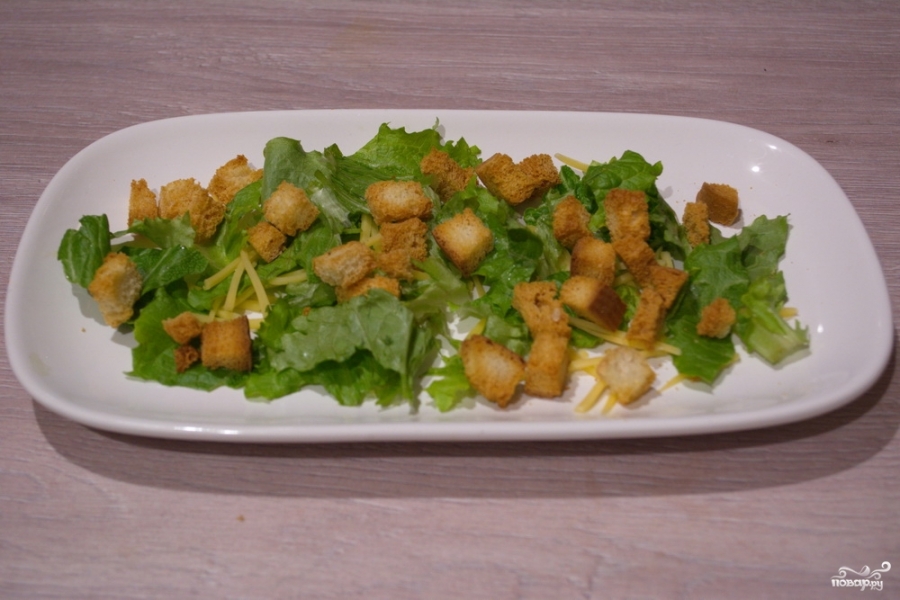 In the oven brown the crackers. Cooled croutons spread on lettuce leaves. Hot crackers do not spread, because they will spoil the appearance of the salad.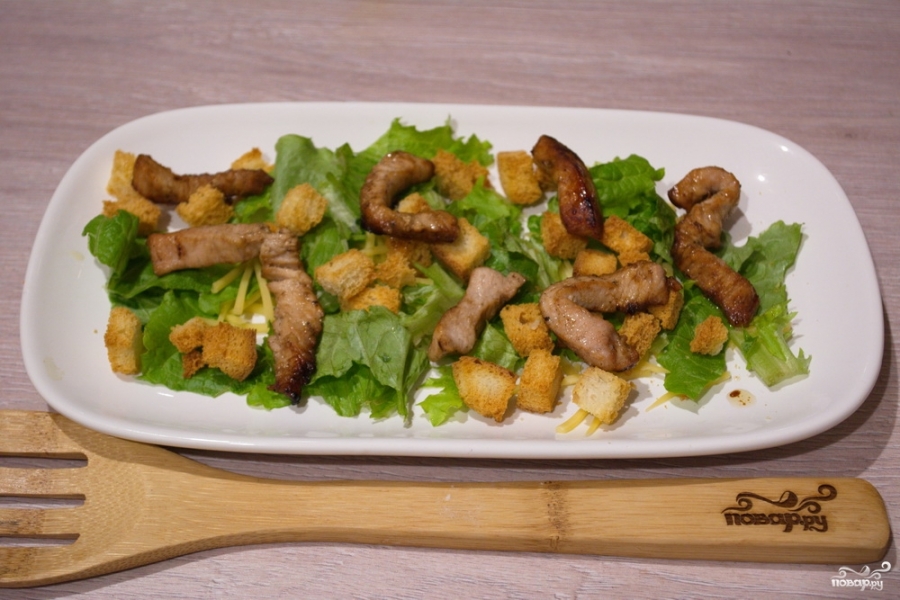 In vegetable oil fry the chicken, season with salt and pepper. Place the cooled fillet on lettuce leaves.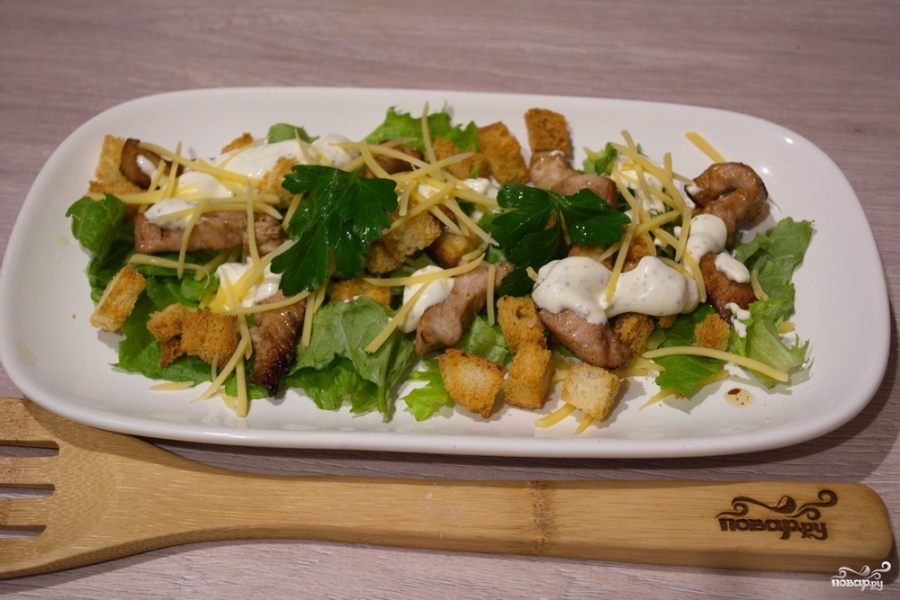 Pour the salad sauce "Caesar". Not necessarily, that the sauce came on each piece of lettuce. Distribute it at their discretion.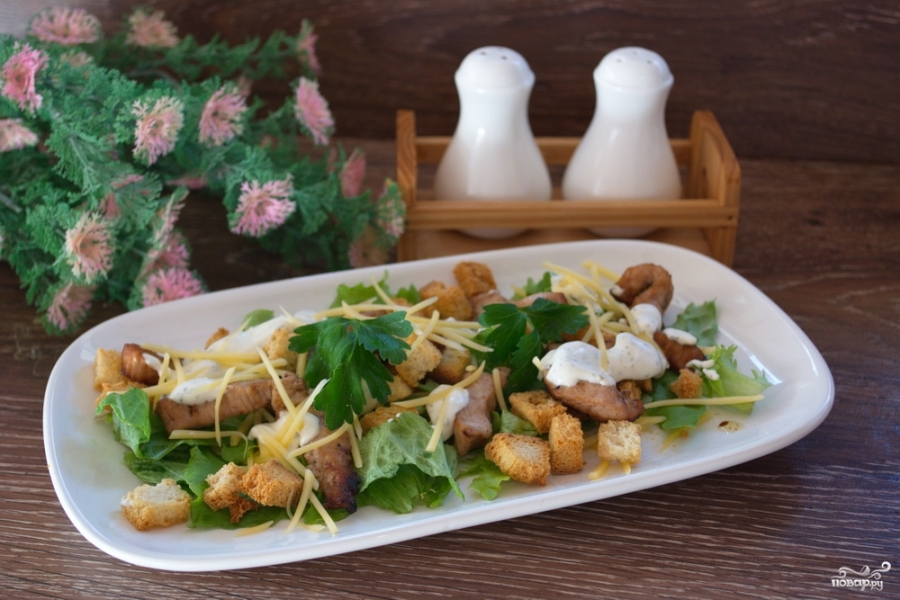 Serve the salad to the table, garnished to taste.
Salad can be mixed already on the table. If Caesar is to do a La carte, then everyone will be able to figure out exactly how he wants to eat. For fans of the sauces in addition to salad you can apply a little sauce.