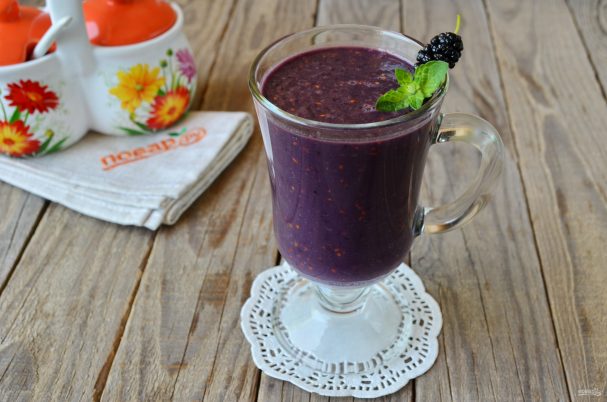 In the heat of summer will perfectly satisfy your hunger and thirst dessert drink from mulberry. Relies on heavy cream, kefir, yogurt or juice. See how to make smoothie with mulberry.
Description of preparation:
For smoothies, it is desirable to cool the cream (kefir, yogurt, or juice), beat the mulberry and immediately drink freshly made. Such drinks shall not be stored in the refrigerator. Useful and thick, sweet beverage cook for Breakfast or afternoon tea. Him without fear, you can give children.
Ingredients:
Mulberry — 1 Cup
Cream — 100 Ml
Honey — 0,5 teaspoons
Servings: 1
Order in the Platypus, beginners profitable!
How to make "Smoothies with the mulberry"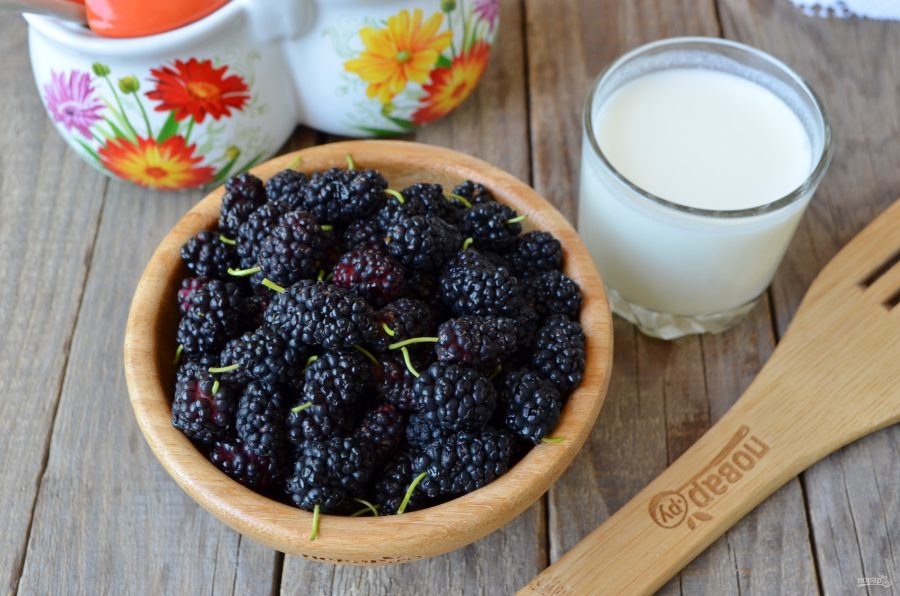 Prepare the mulberry and chilled cream. Honey use as desired.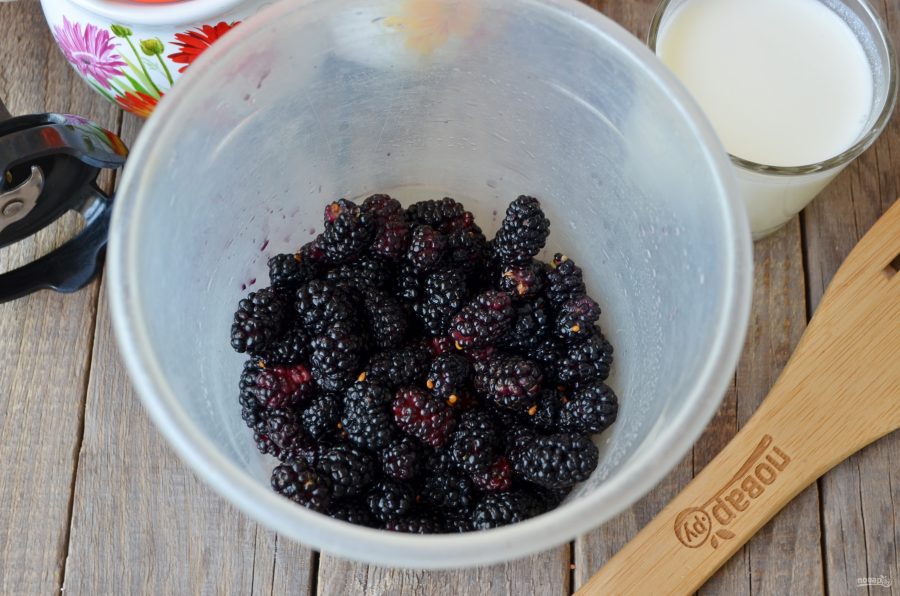 Mulberry wash well under running water, allow to drain moisture. Cut the tails, fingering the mulberry, not to fall into the drink tainted berry.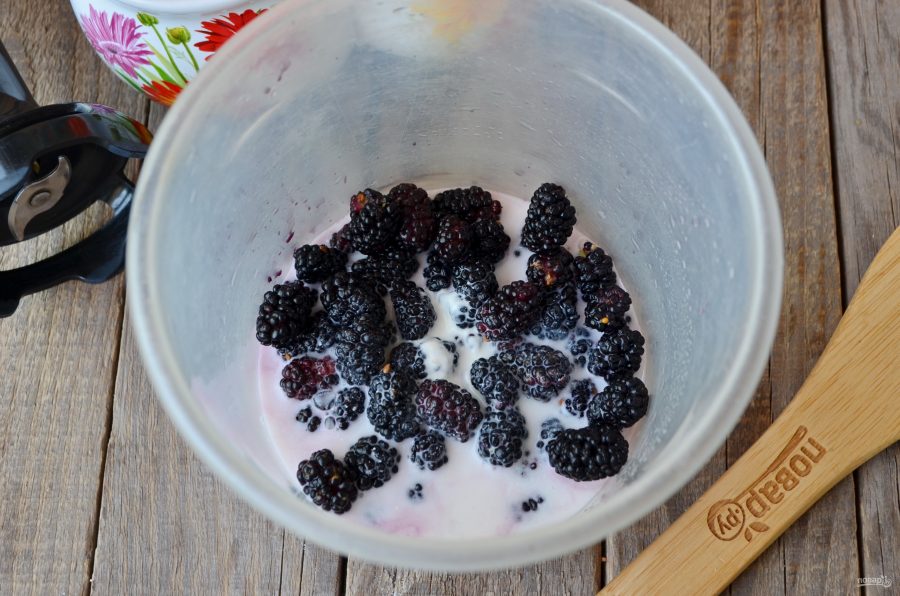 Pour in chilled heavy cream. If mulberry is sweet enough, add honey.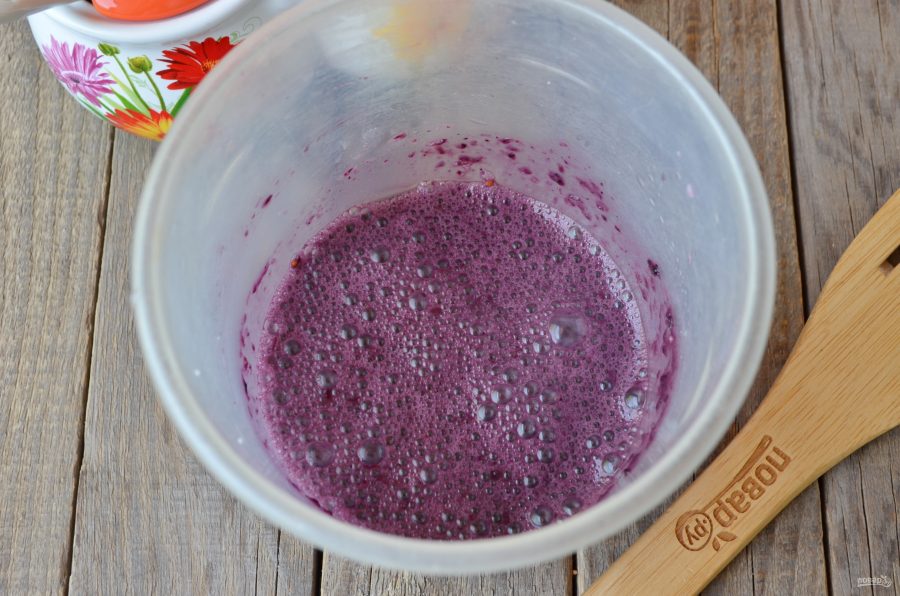 Blender chop and mix the mass until smooth.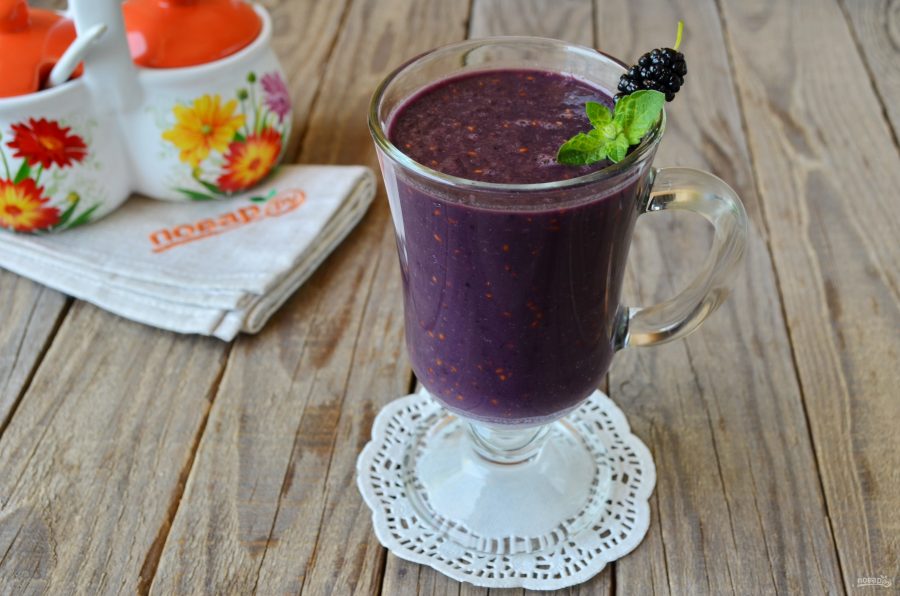 Ready smoothie pour into a glass or tall glass and serve, garnished with a sprig of mint. Nice!