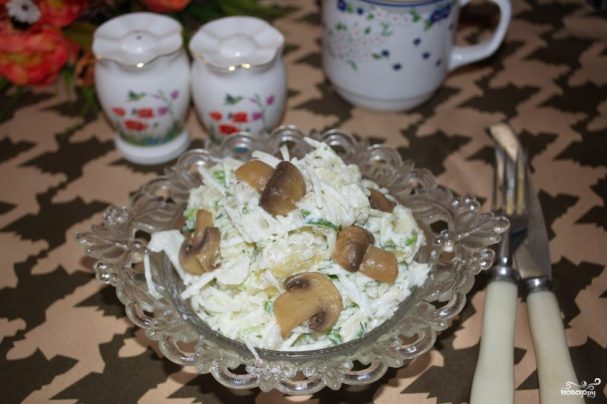 Radish salad. Now autumn, and time gives us the opportunity to prepare meals with seasonal ingredients. Radish is a delicious and aromatic product which is used in food.
Description of preparation:
A delicious salad to your table. Salad may be lean. In the period of lent sour cream can be replaced by vegetable oil.
Ingredients:
Marinated mushrooms — 15 Pieces
Cucumber — 1 Piece
Potatoes — 3 Pieces (boiled in their skins)
Radish — 1 Piece
Sour Cream — 100 Grams
Salt, pepper, garlic — Part
Servings: 6
How to cook the "Salad "Zurinskiy""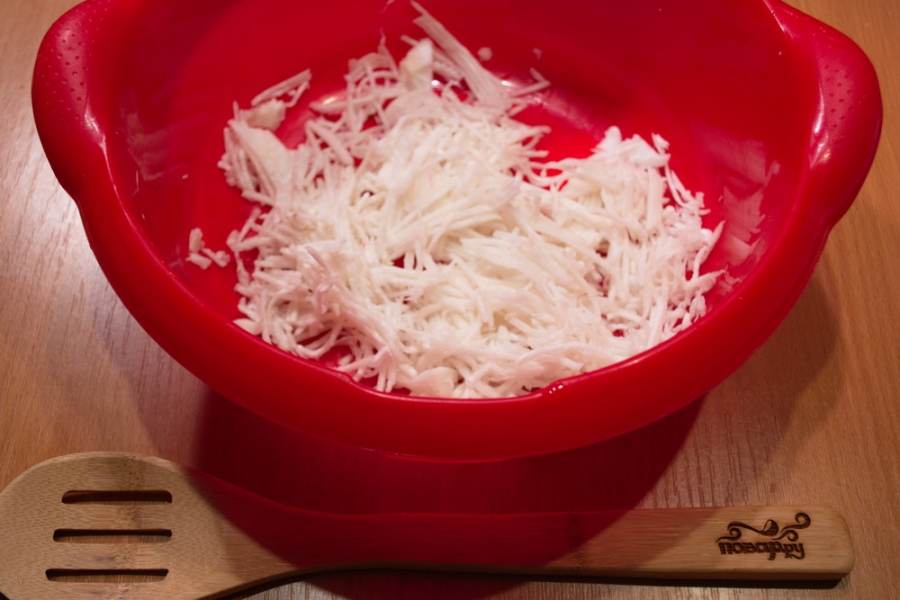 Radish peel and grate. I use a grater for Korean carrot, but you can take a classic Turk.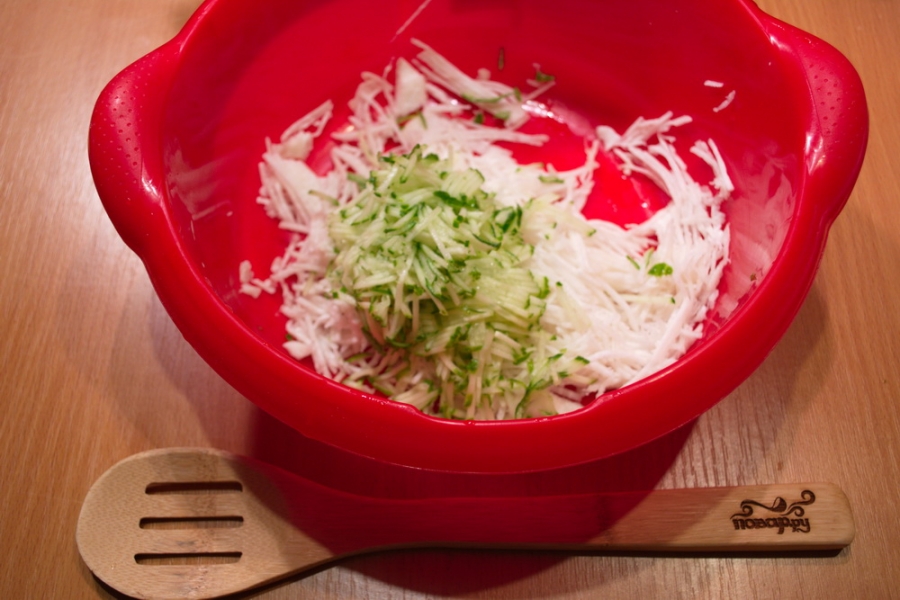 Green onions finely chop. Fresh cucumber grate.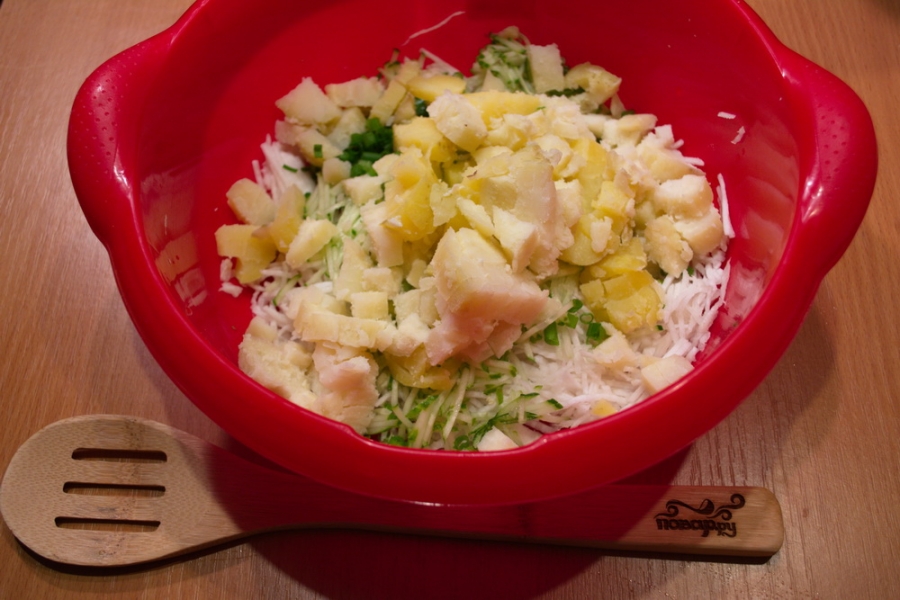 Boiled potatoes peel, cut into cubes.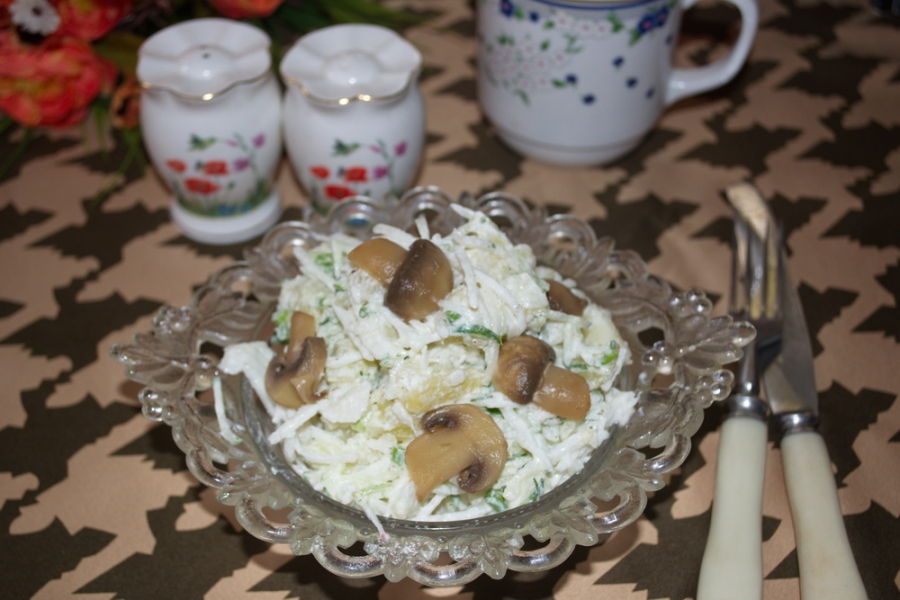 Fill salad with sour cream. Add salt, garlic (it should squeeze through the press). Mix. Put the salad on the plate. Garnish with chopped marinated mushrooms.