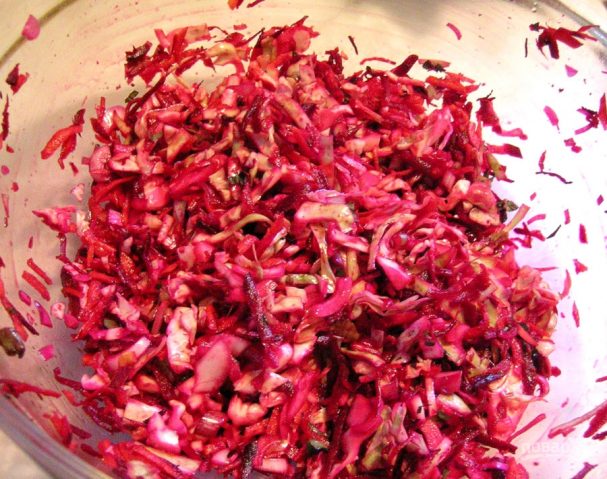 Nutritionists recommend every day to eat fresh vegetables. Better at least 20% of the total diet. They help to digest heavy food and also give the body a lot of vitamins. Be simple and delicious!
Description of preparation:
I invite you to read about how to cook salad with carrots, cabbage and beets. The dish will not only benefit, but also lose weight. Serve vegetables to a hot meat dish, for example, to roast pork or steak. Colourful salad perfect for a light lunch or snack.
Ingredients:
Beets — 2 Pieces (any variety)
Carrots — 2 Pieces
Red onion — 0,25 Pieces
Cabbage — 1-0,5 Pieces
Apple cider vinegar — 100 Ml
Olive oil — 50 Ml
Basil leaves — 2 Pieces
Parsley, sprig — 1 Piece
Sugar — to taste
Salt — to taste
Servings: 6
How to cook "a Salad with carrots, cabbage and beets"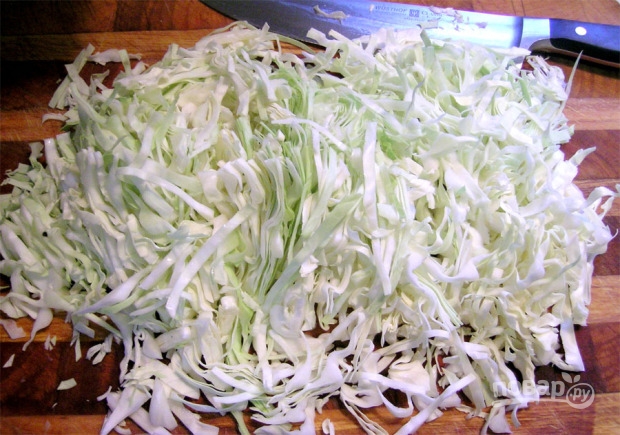 Shred the cabbage thin strips.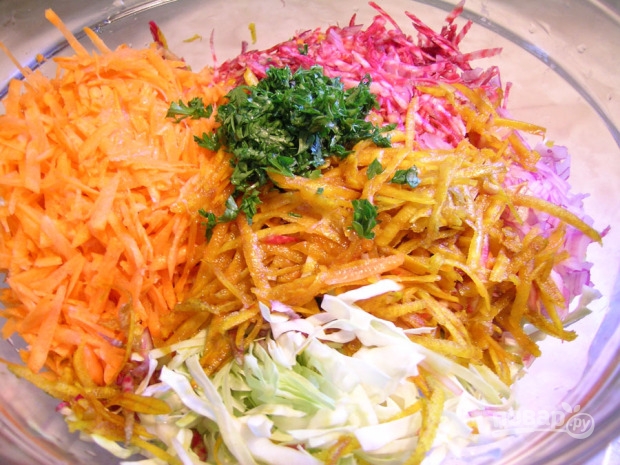 Then clean, wash and grate on a coarse grater beets and carrots. Finely chop the Basil and parsley. Cut into small pieces the onion. All the vegetables and herbs mix.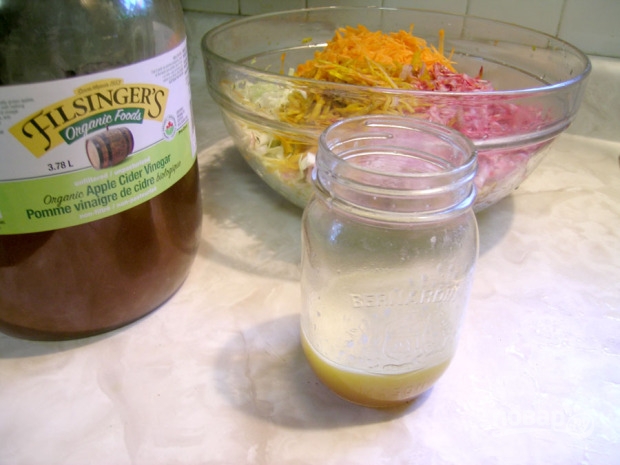 For the filling mix the vinegar, salt, pepper, sugar and oil.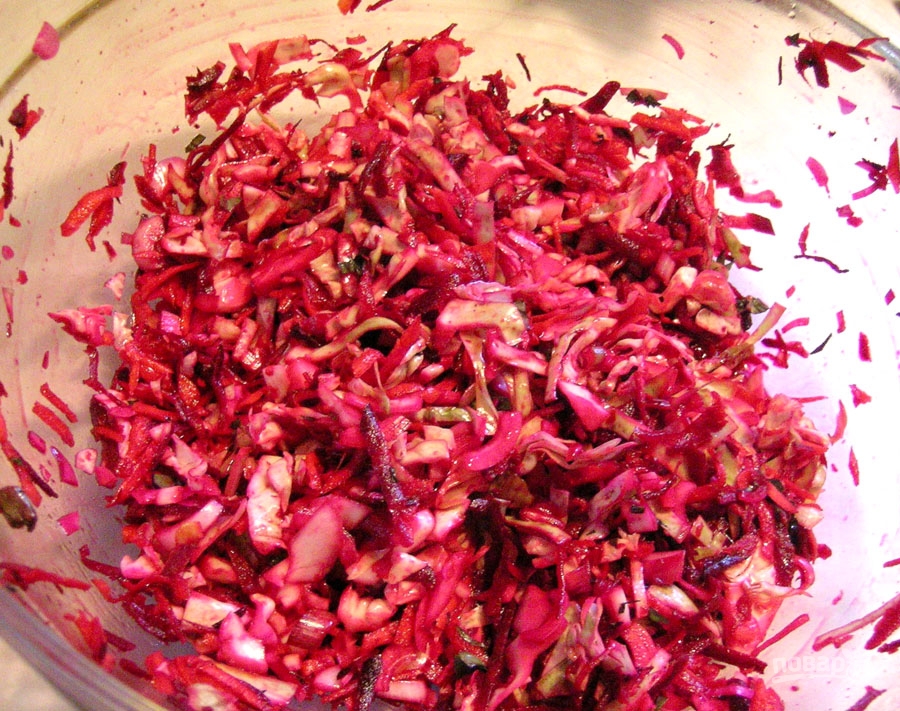 Add the salad dressing. Stir ingredients. Bon appetit!