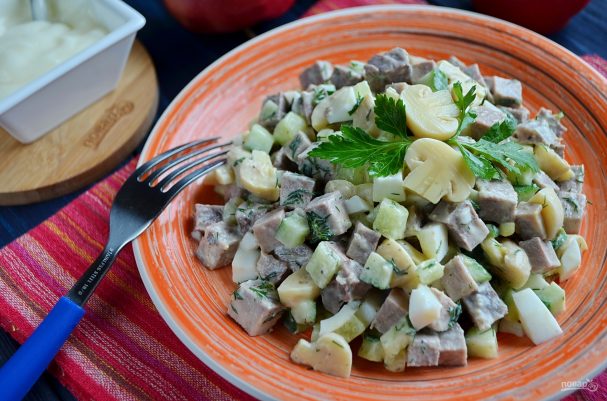 This salad is better to cook the meat lovers of hearty salads. Fresh cucumber is the highlight of the meal. In the recipe I will show you how to cook salad with beef tongue and will tell you how to cook it.
Description of preparation:
Easy to prepare the salad, however, considerable time should be given for preparation of food, namely the cooking of the language. Beef tongue cooked in an average of 2 to 4 hours, depending on the age of the animal and the size of the language. I have the tongue weighed to one kilogram and was ready within 2 hours.
Ingredients:
Beef tongue — 300 Grams
Marinated mushrooms — 150 Grams
Egg — 1 Piece
Cucumber — 1 Piece
Dill — to taste
Salt — to taste
Ground black pepper — to taste
Mayonnaise — to taste
Number of servings: 3
How to prepare "Salad with beef tongue and mushrooms"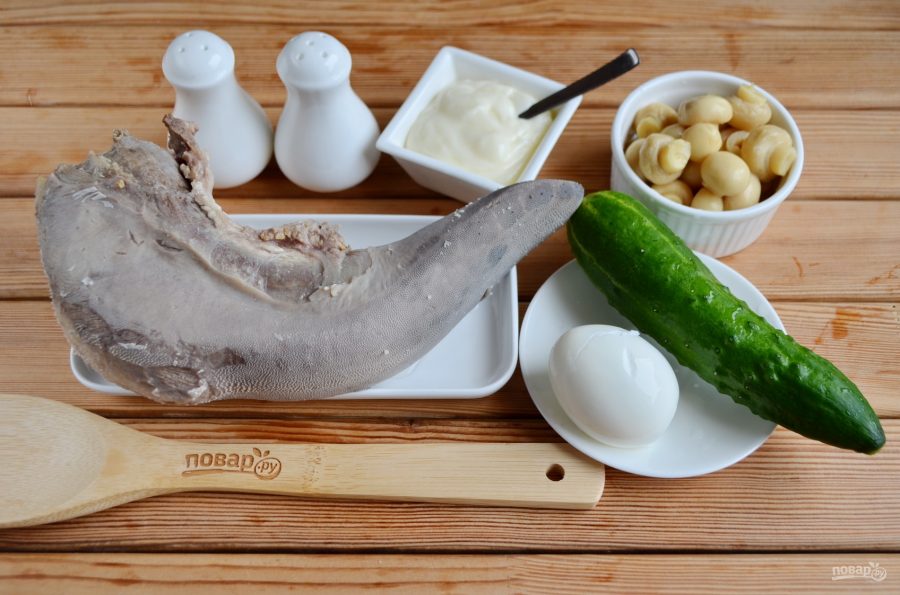 Language for the salad wash under running water. Immerse in boiling water and cook for 1 hour over low heat. The boiling water will allow the language to remain juicy on the inside. After an hour, add salt to the broth, 3-4 Bay leaves, peppercorns (5-6) and fragrant (5-6). Cook for another hour. If the language to 1 kilogram, that's enough time. If more, then increase the time to 3 hours. It is important not to overcook the meat. Ready language and immerse for a few minutes in ice water, so that the film was shot easier. Clean the language. Also boil for egg salad, wash the cucumber.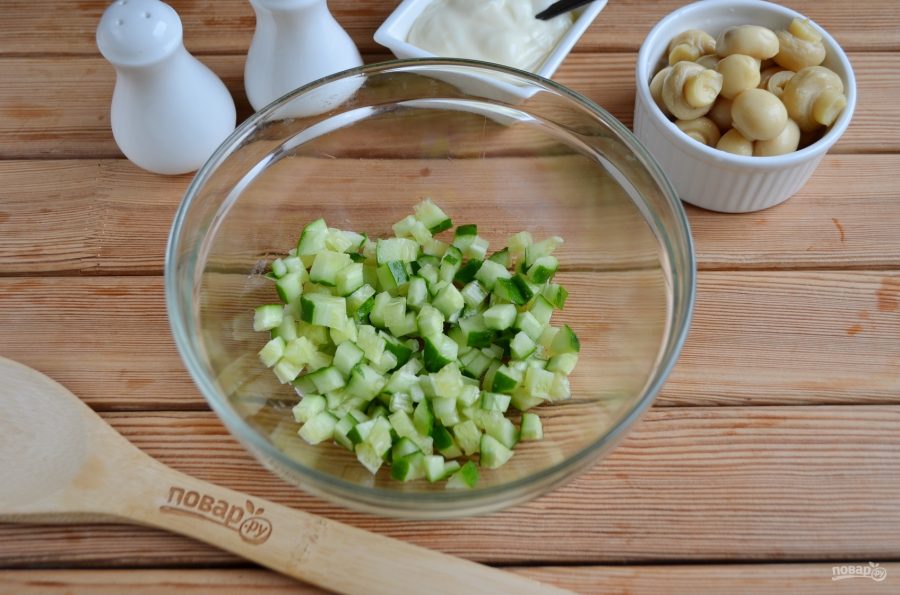 Cut the cucumber cubes. Fold in the salad bowl.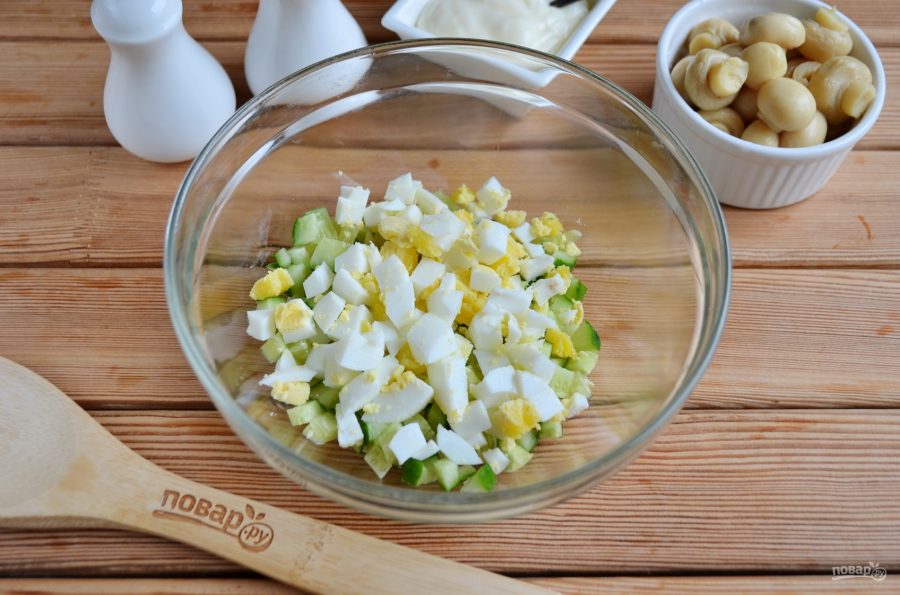 Dice the egg.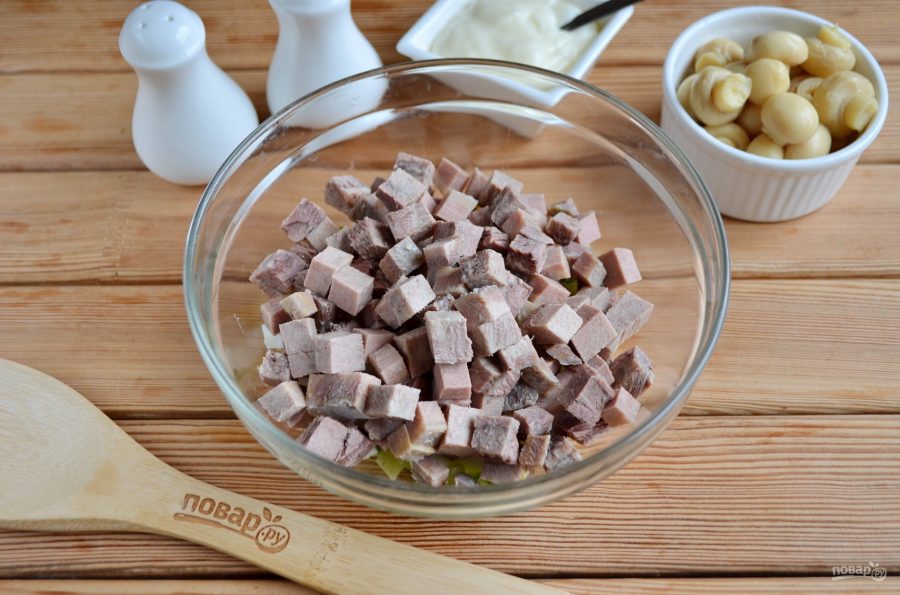 Dice the language.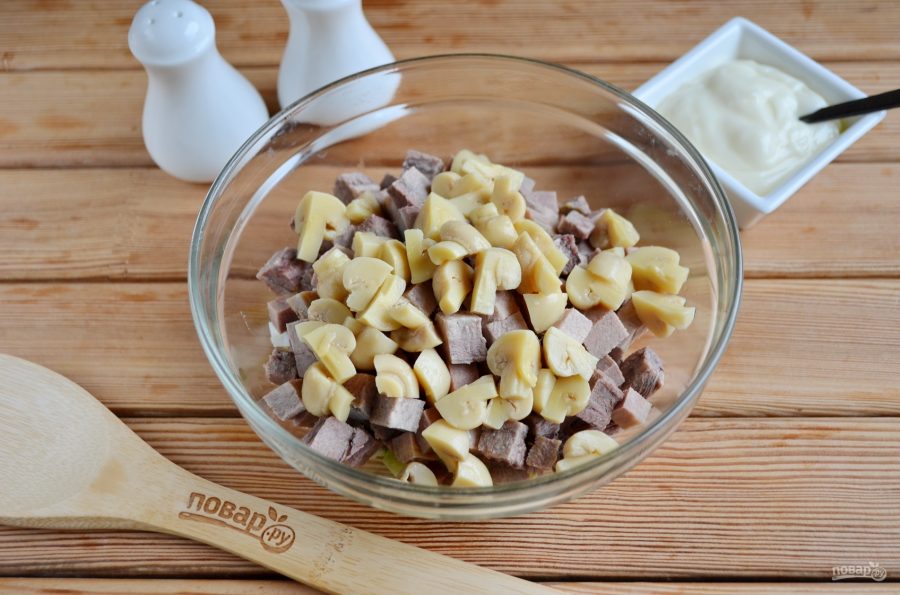 Large mushrooms cut into 4 pieces, small in half.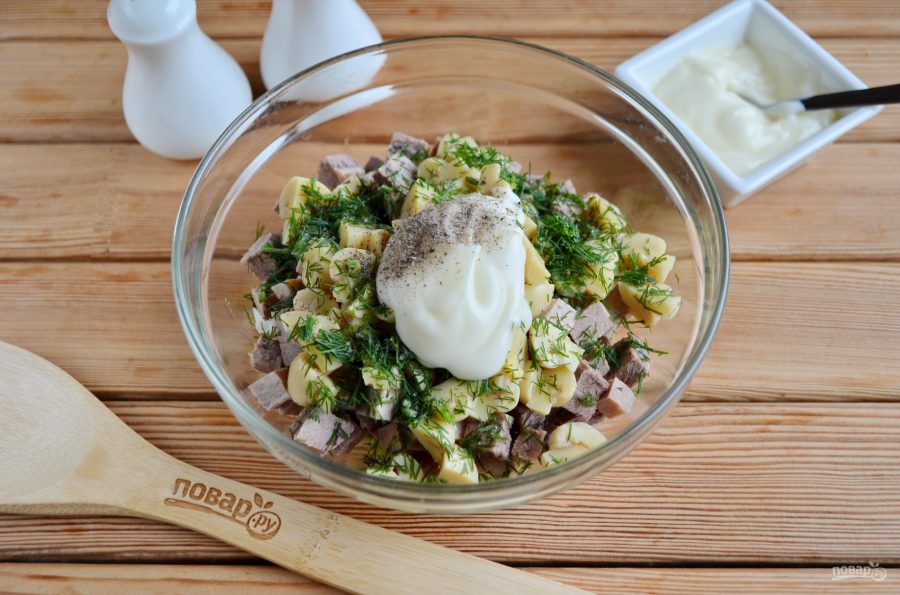 Season the salad with mayonnaise, add dill, salt, black pepper.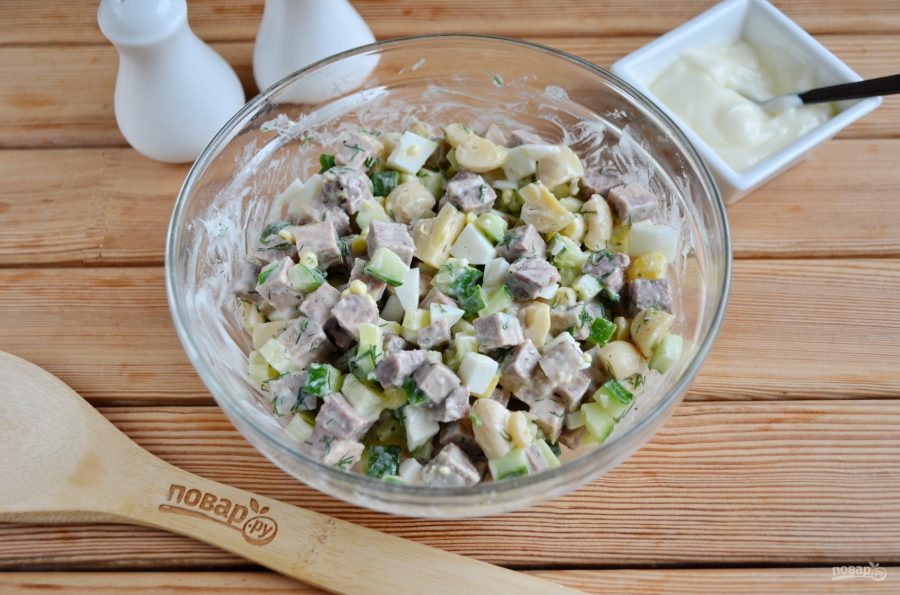 Mix salad with beef tongue and mushrooms ready! Bon appetit!