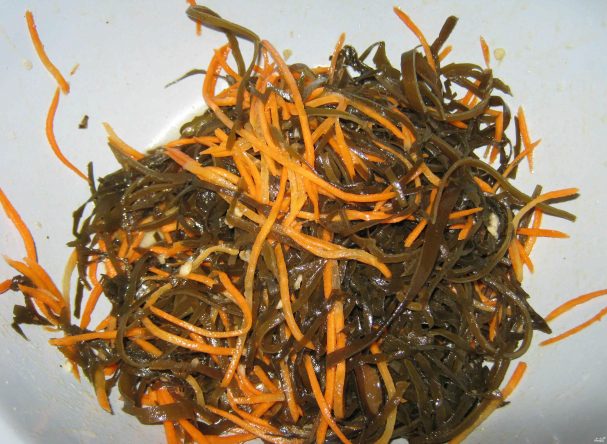 Seaweed is a very useful product for our body. It contains a lot of iodine and vitamins. In this recipe you will learn how to make salad dry seaweed. Highly recommended!
Description of preparation:
This salad can be found already prepared at the supermarket. But why pay when you can prepare everything in a short time and on their own? The main thing — to observe all items of the recipe. Then everything will turn out in the best performance!
Ingredients:
Dry seaweed — 500 Grams
Carrots — 400 Grams
Salt — 1 Tbsp. spoon
Sugar — 2 Tbsp. spoon
Ground black pepper — 1 teaspoon
Garlic — 3 Cloves
Vegetable oil — 2 tbsp. spoon
Vinegar 9% — 1 Tbsp. spoon
Servings: 6
Order in the Platypus, beginners profitable!
How to prepare "Salad dry seaweed"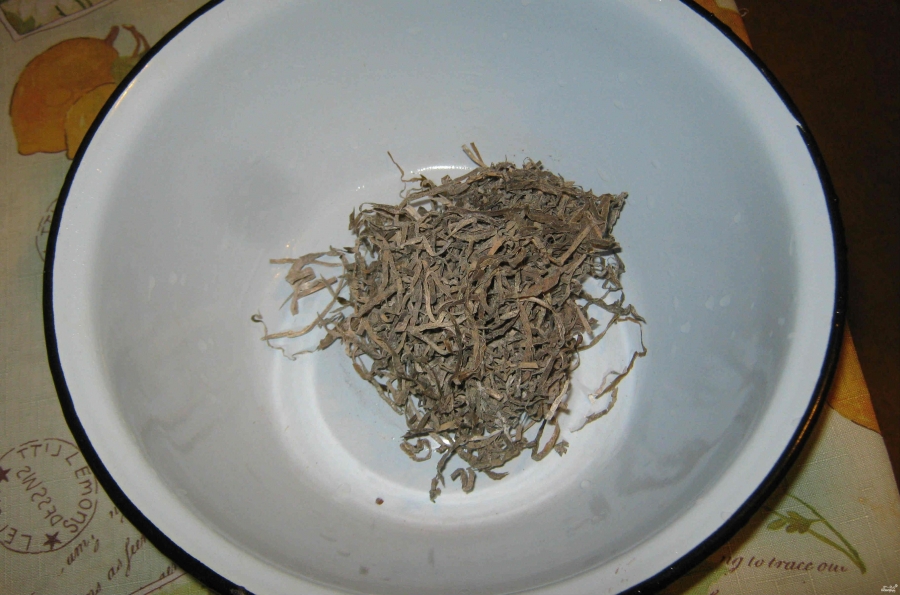 Dry seaweed lay in the pan. This cabbage must have white patches. It should not be afraid, this is normal.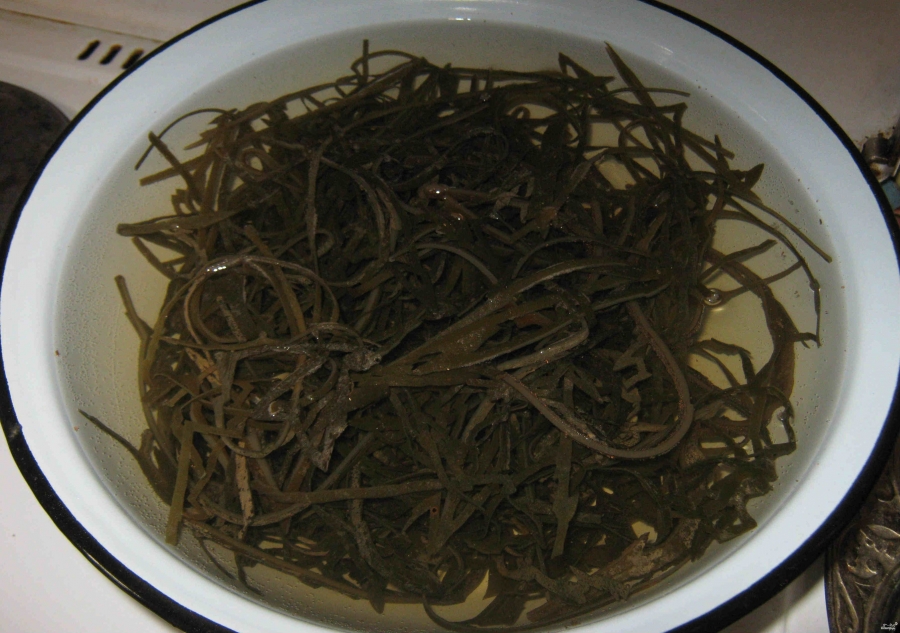 Since the cabbage is very tender, then cooking it requires. So simply soak it in cool water for 15 minutes. Then wash the cabbage in cold water for 3-5 minutes to let the grains of sand falling on the tooth.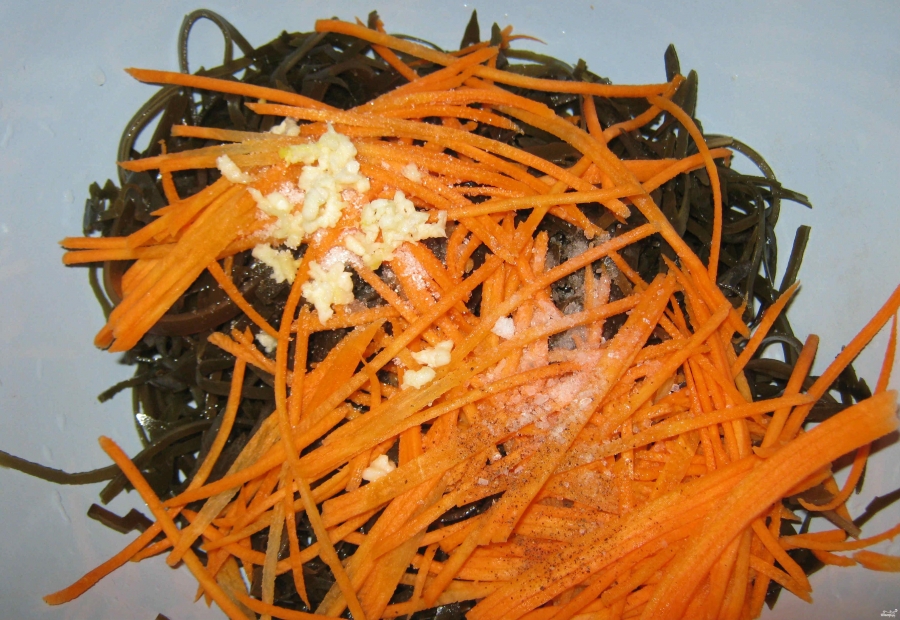 Grate the carrot on a coarse grater strips. Add in the cabbage. Then sprinkle the salad with sugar, salt and spices to taste. Chop the garlic finely and add to the salad.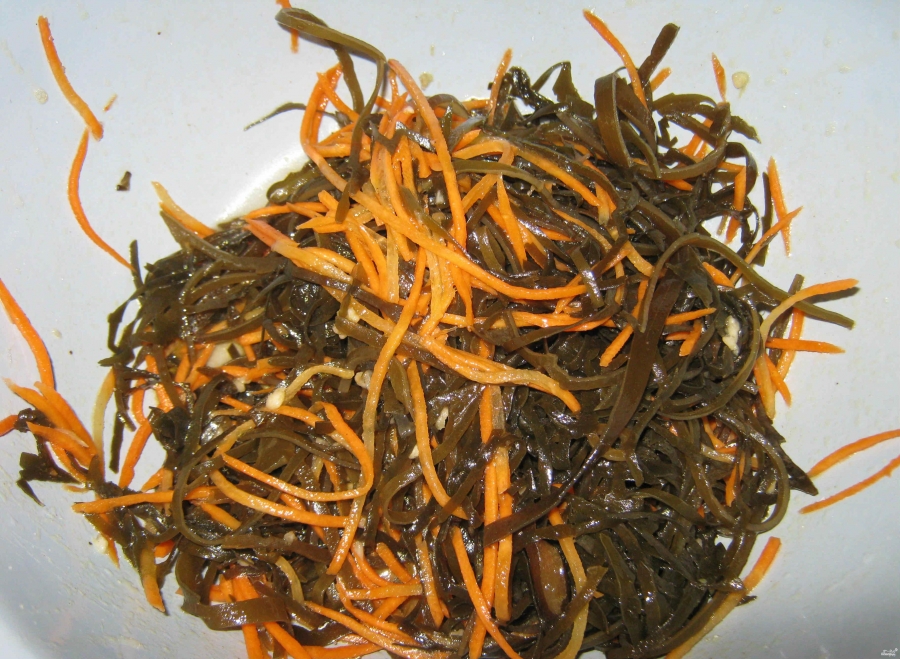 In a salad add a little vinegar to taste. Dressed with vegetable oil. Knead it with your hands so the salad is thoroughly mixed and soaked. Is recommended before use to give the dish to infuse for several hours. You can leave the salad overnight, so it will be even tastier. Bon appetit!