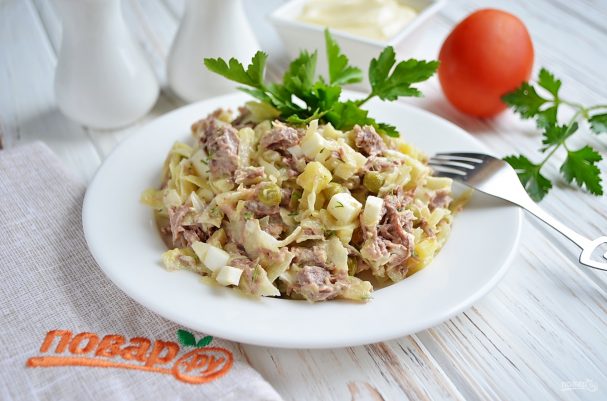 Salad refers to Kyrgyz cuisine, a very interesting combination of products, but home satisfied. Served with salad greens and pickled cherries, but I was limited to just greens.
Description of the preparation:
Salad beef better cooked in advance, to give a well to cool, then it will be when cutting not to break. Please note that the cabbage is cooked without the fat! Salad it's filling, meat, it could feed 4-5 people! Now, watch how to cook salad "Zhanalyk"!
Ingredients:
Beef — 400 Grams
Egg — 4 Pieces
Potatoes — 1-2 Pieces
Cabbage — 250 Grams
Canned green peas — 150 Grams
Apple — 1 Piece
salt to taste
Ground black pepper — to taste
Greens — to taste
Mayonnaise — to taste
Vinegar 9% — 1 tbsp. spoon
Number of servings: Four
How to cook the "Salad "Danylyk""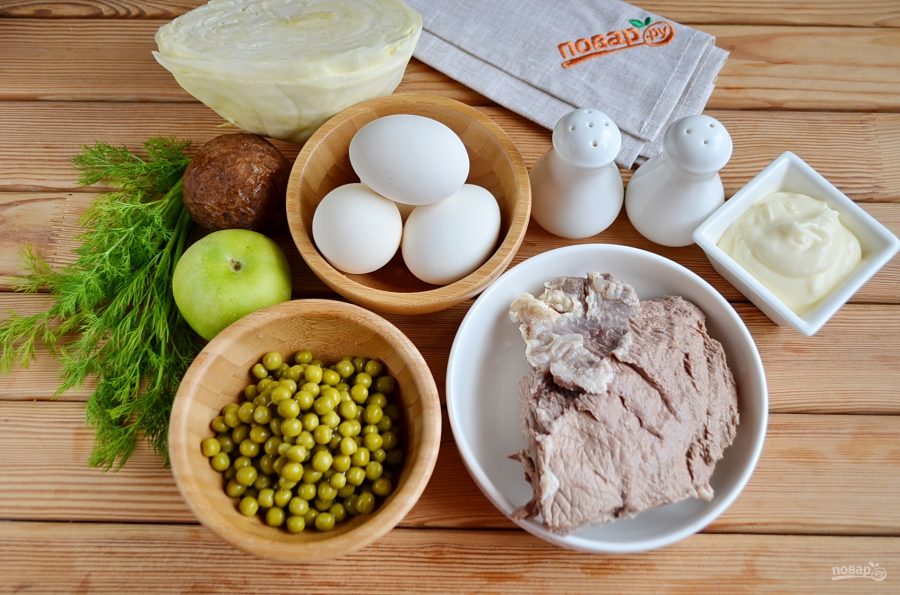 Prepare the foods for the salad. Boil beef in salted water until tender, about 2 hours at low boil. Boil the potatoes, eggs, cool. With peas, drain the liquid. Wash the Apple and cabbage. Proceed!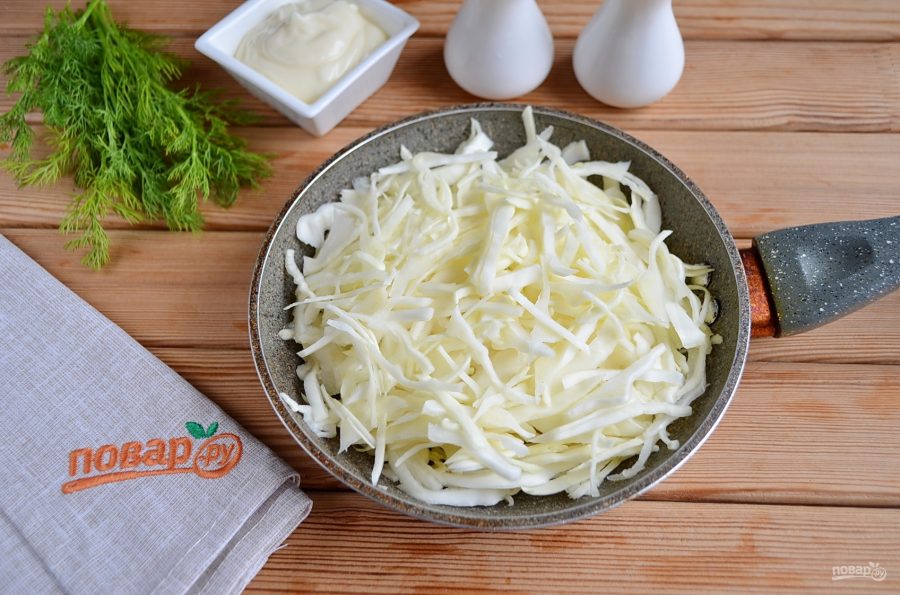 Chop the cabbage as soup, medium-sized strips. Put in a pan, add a couple pinches of salt and a tablespoon of vinegar, simmer the cabbage until it settles. Constantly stir.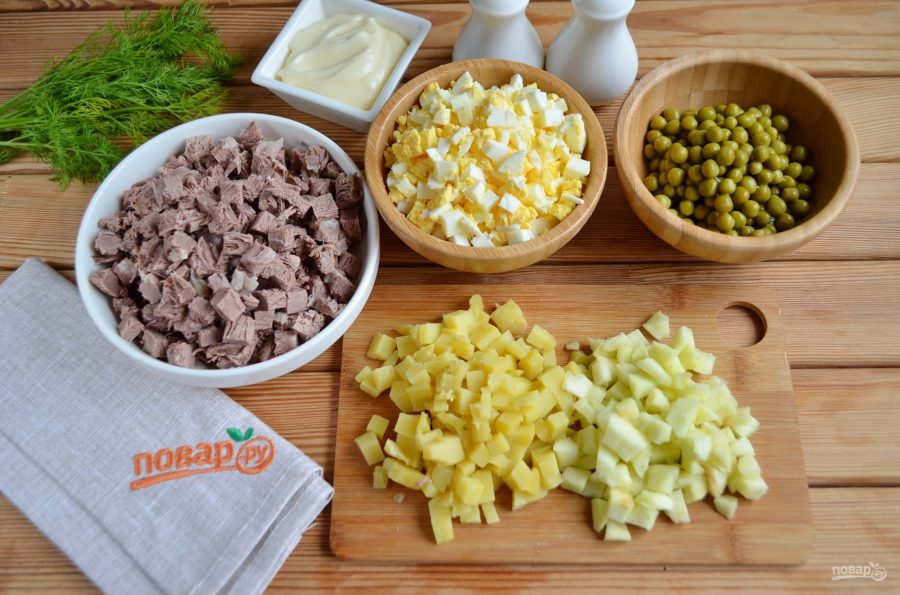 Dice beef, apples, potatoes, eggs.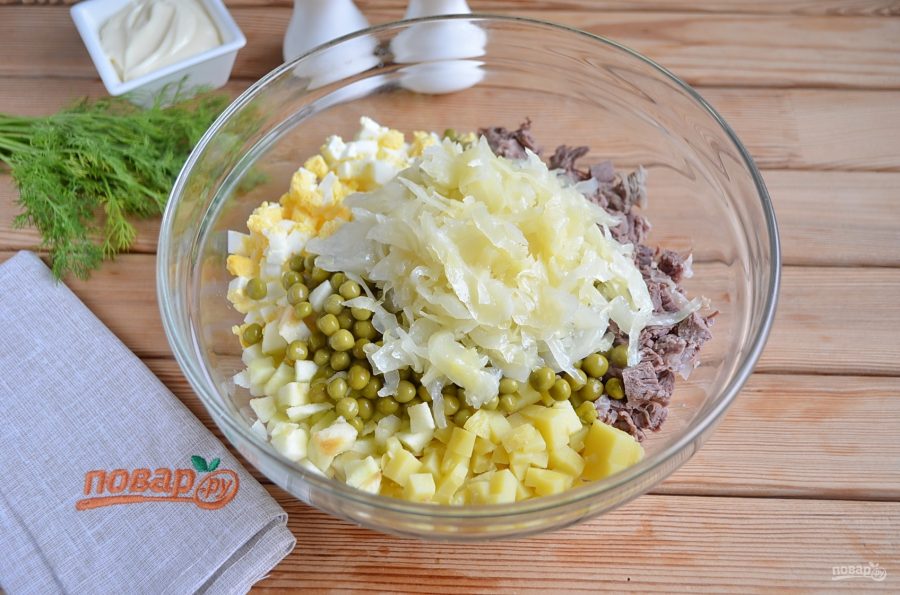 Combine all ingredients in a deep bowl. Add the cooled cabbage.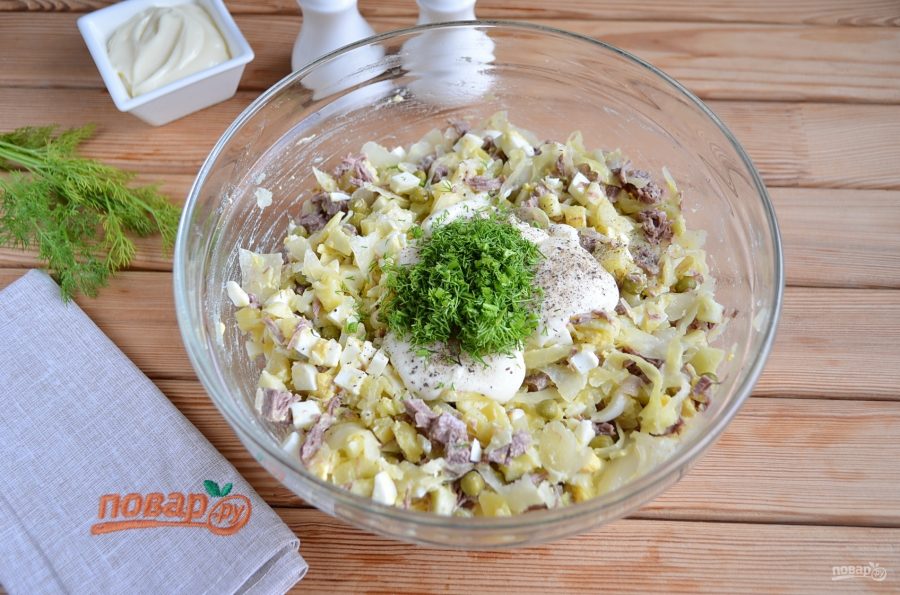 Add mayonnaise, salt, black pepper and chopped parsley.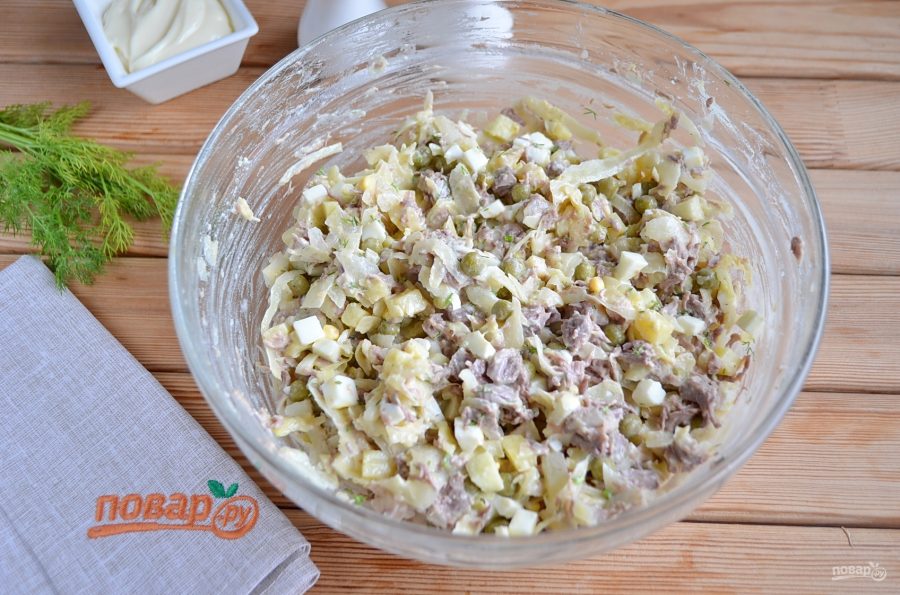 Mix the salad well and serve in portions or in a large bowl. Pleasant!