Herring in a fur coat can submit not just the layers on the plate, but in a roll. Traditional and loved dish, we will introduce a new form. This roll will look great on the Christmas table.
Description of preparation:
This version of herring under a fur coat you haven't tried. Of course, the taste remains the same, but flow more than the original! Such a roll can be served as cold as snacks and in salads. Especially important will look roll "Herring in a fur coat" on the Christmas table. My version of gelatin allows to make the whole roll, it will be easy to cut and serve small pieces. Then I suggest you to learn how to cook roll "Herring in a fur coat".
Ingredients:
Herring salted — 1 Piece
Beets boiled — 1 Piece
Boiled potatoes — 2-3 Pieces (medium size)
Onion — 1 Piece
Mayonnaise — 120 Grams
Carrots — 1 Piece
Gelatin — 1 Tbsp. spoon
Vegetable oil — – to taste
Salt – to taste
Servings: 3-4
How to prepare "Roll "Herring in a fur coat""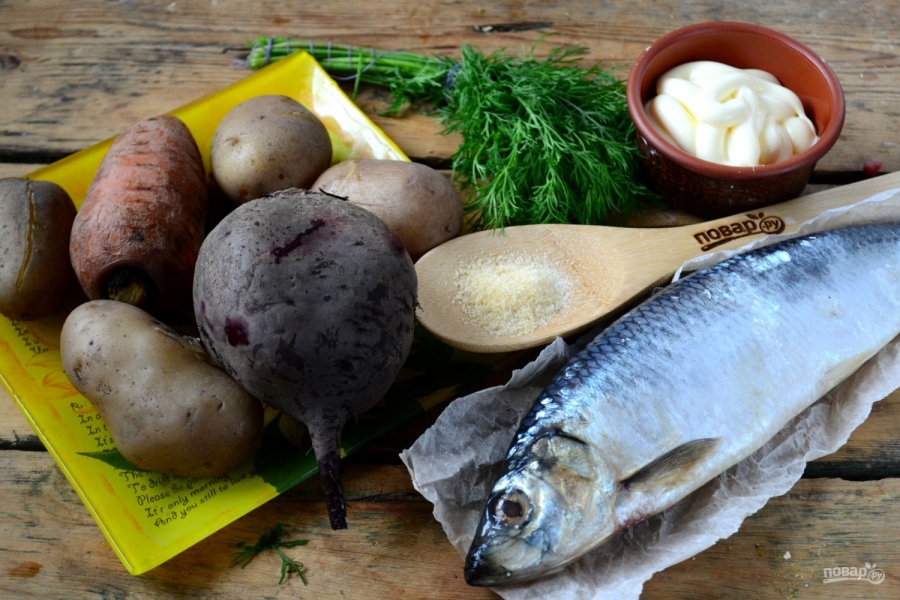 Prepare all the necessary ingredients. All the vegetables, wash and boil in the skins until tender.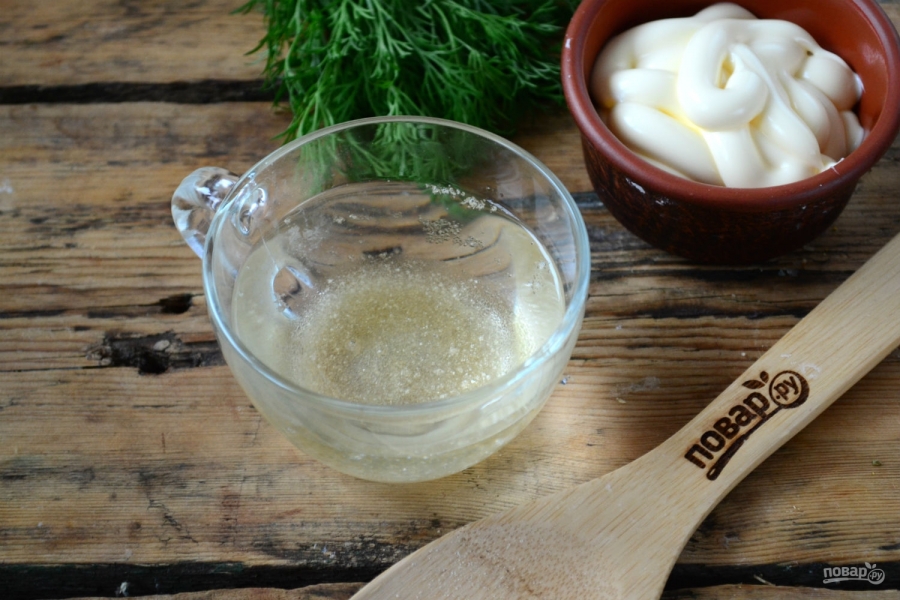 First soak the gelatine in 100 ml warm water. Leave on for 15 minutes.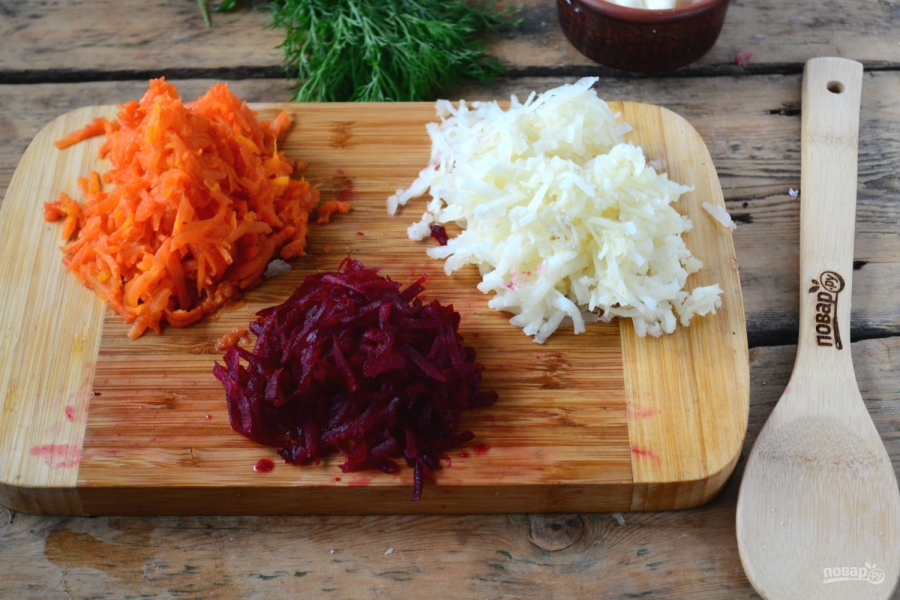 Meanwhile, the potatoes, carrots and beets grate on a coarse grater.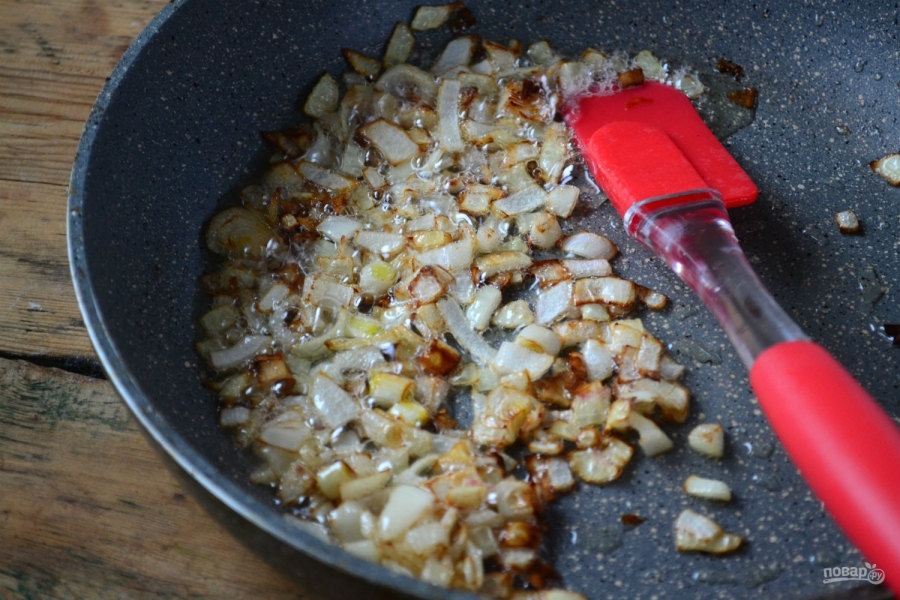 Onion finely chop and fry in a small amount of sunflower oil.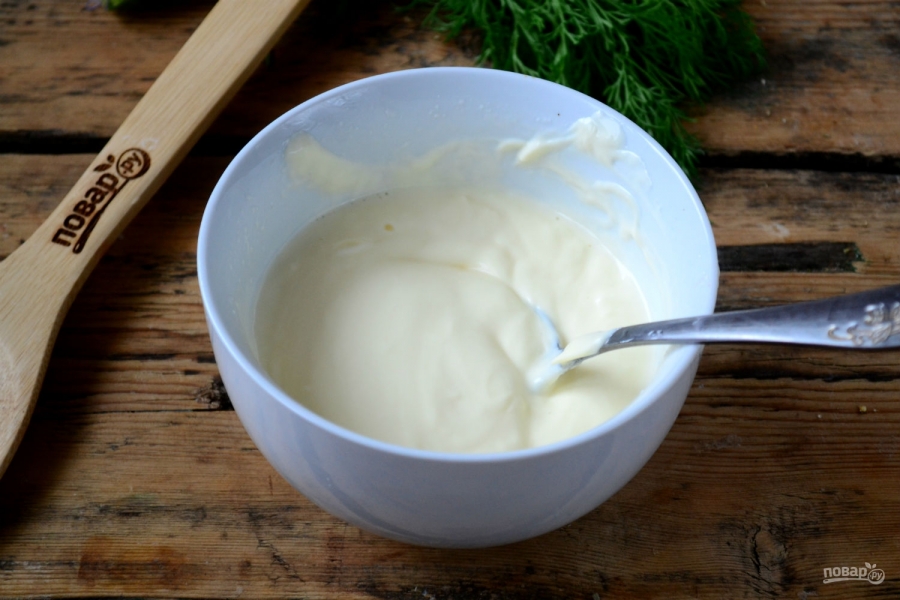 Soak the gelatin put in a water bath and heated until it completely dissolved. Then pour it to the mayonnaise and mix until smooth.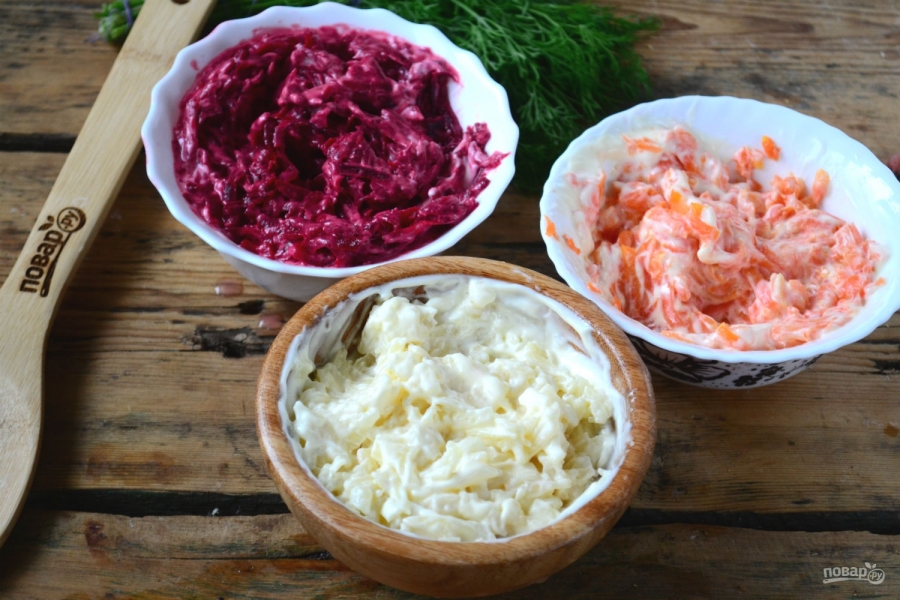 In different bowl mix mayonnaise with carrots, potatoes and beets. This way you ensure a uniform impregnation of each layer.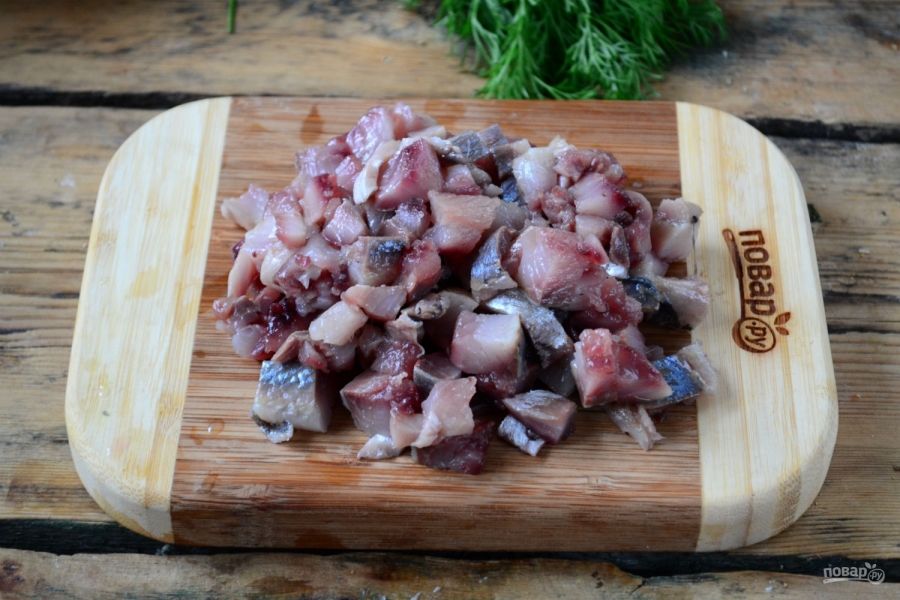 Herring clean, cut into small cubes.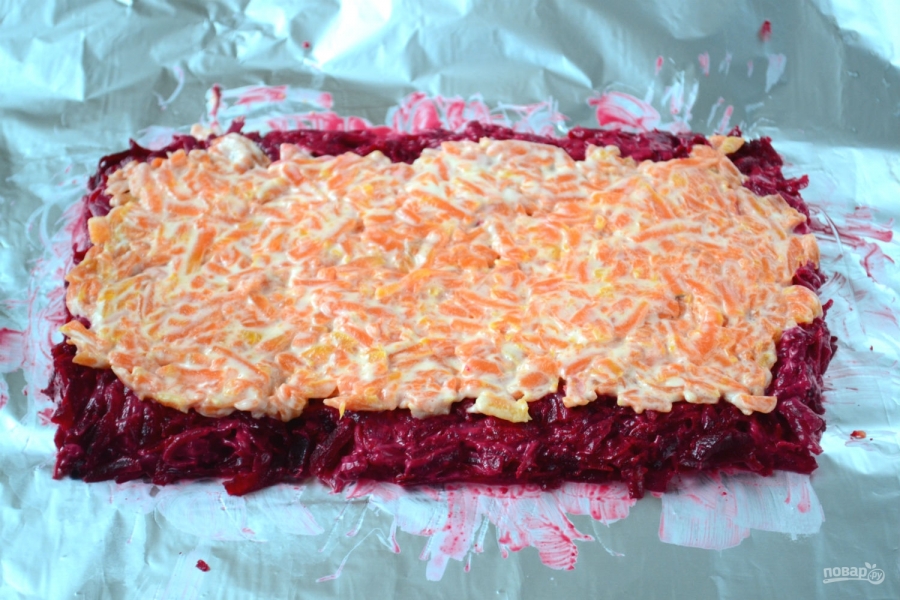 On a work surface lay the foil in two layers. Start forming roll salad. First, put the beets in the shape of a large rectangle. Spread on top of carrots, but top and bottom don't reach the edges of a few centimeters.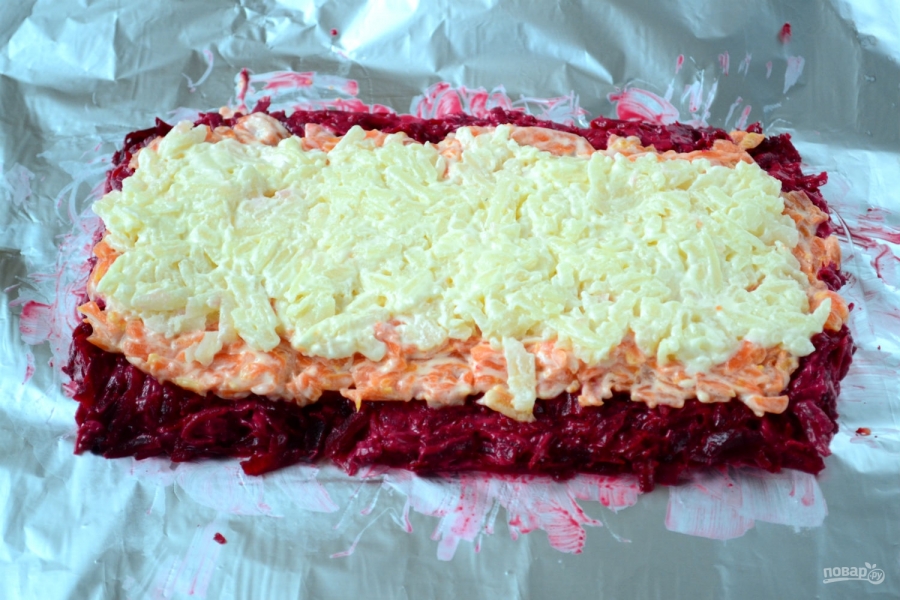 The next layer – potatoes, it also spread in the form of a smaller rectangle.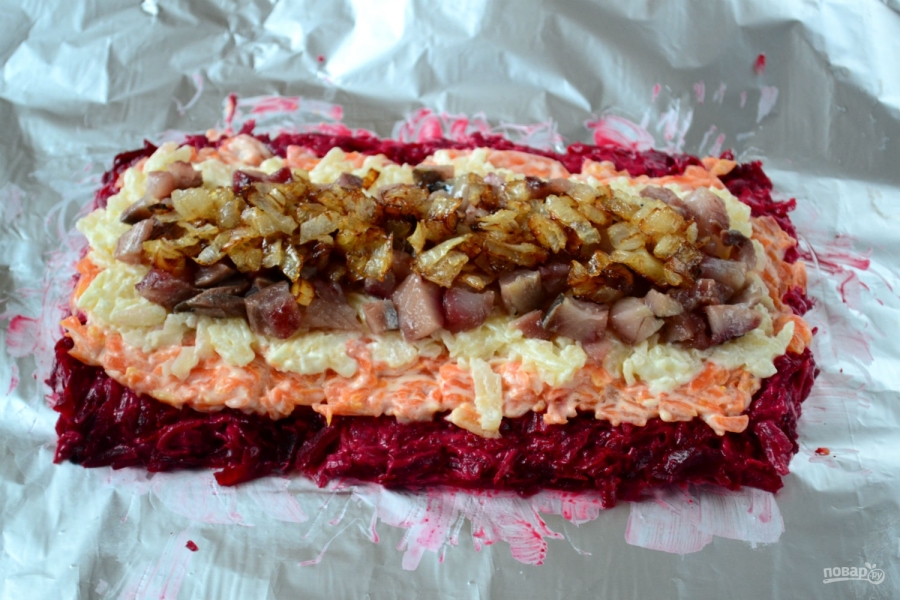 In the end, in the middle put the cubes of herring and fried onions.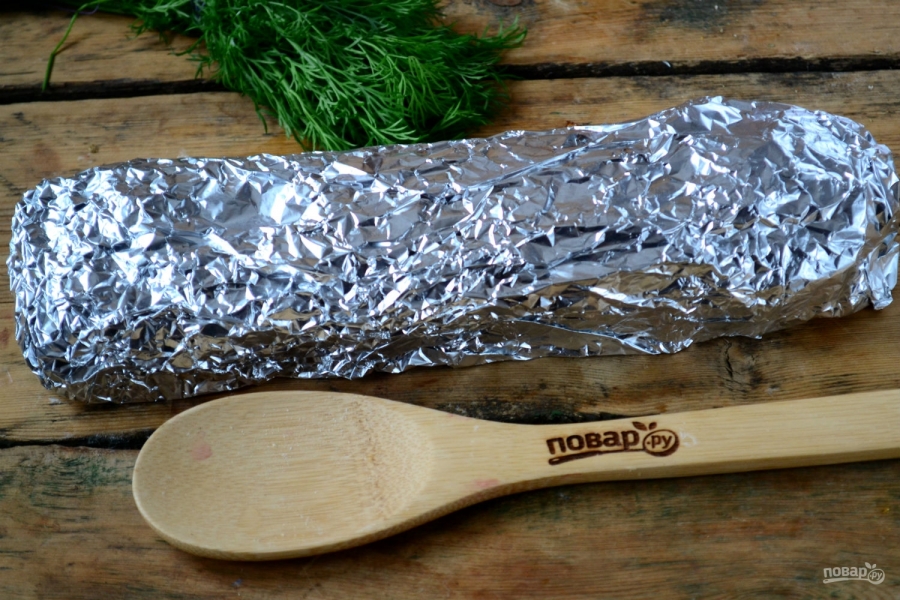 Neatly on two sides, tuck the edges of the foil to the edges of each layer are connected. Tightly wrap loaf with foil. If necessary, make another layer of foil, as long as the roll kept in shape while still wet. Send the loaf in the refrigerator for at least 3 hours, preferably overnight.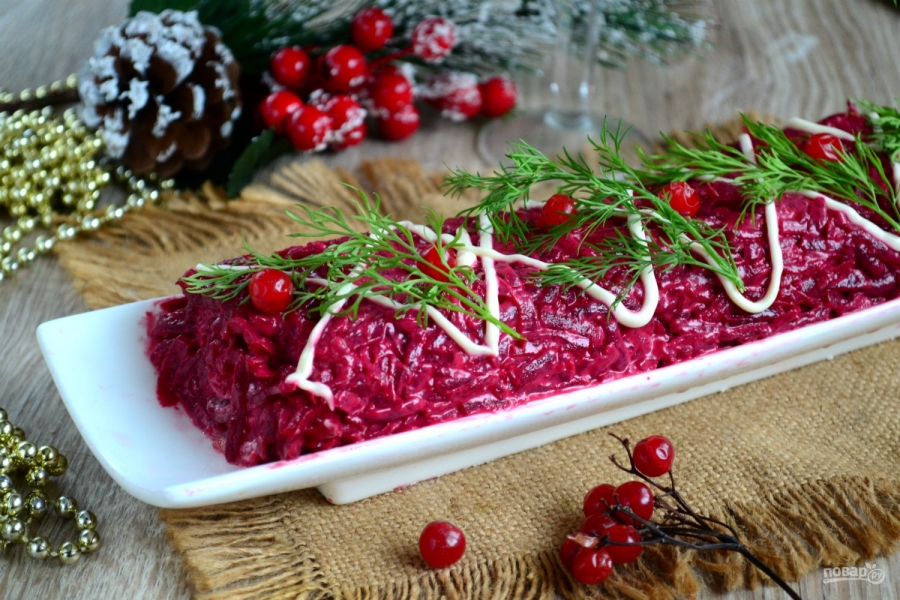 All! Beautiful, tasty and always delicious roll "Herring under a fur coat" is ready! Serve it to the table under the admiring glances of guests! Happy New year!