The soup has a nice color, thanks to the greenery in the composition. Beautiful structure and texture of the soup is achieved by the addition of the zucchini.
Description of preparation:
Wash and chop the vegetables for the soup. Put in blender, add salt, water and spices. Preroute. Serve with herbs and oil!
Ingredients:
Mushrooms — 300 Grams
Zucchini — 200-300 Grams
Greens — 1 Bunch
Salt — to taste
Cold pressed oil — 1 teaspoon
Lemon — to taste
Ground black pepper — to taste
Water — 200-300 Ml
Number of servings: 2-3
How to cook "Raw food soup with mushrooms"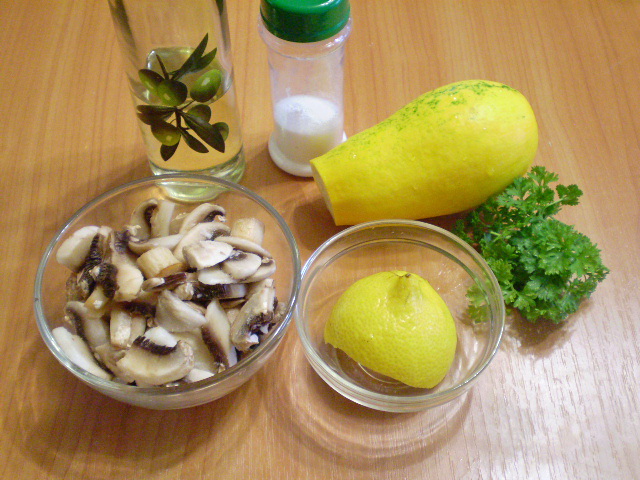 Prepare the ingredients for soup.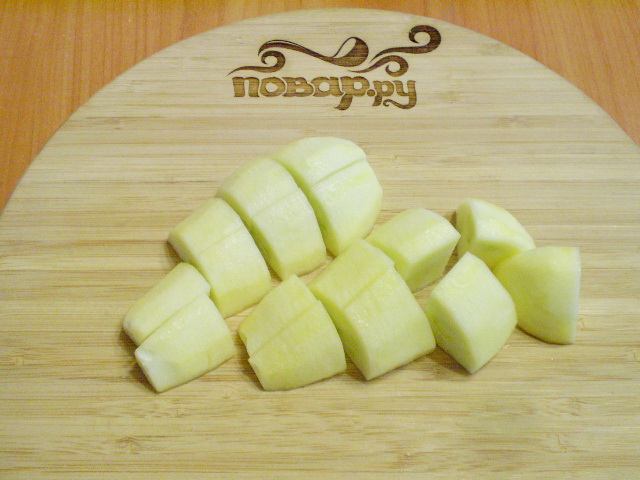 With zucchini, remove the peel. Cut it into medium-sized pieces for convenience.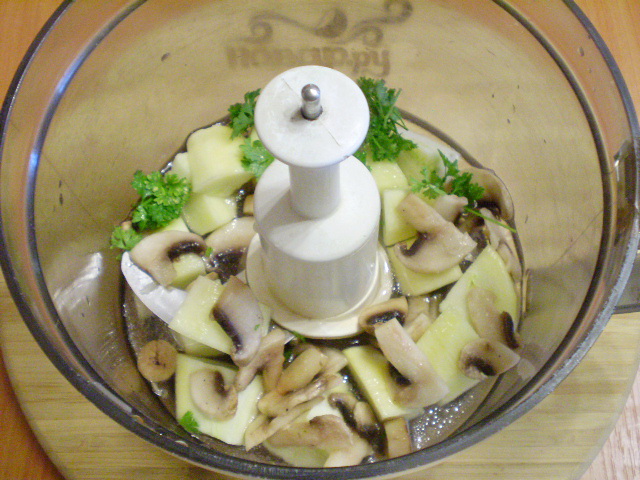 Put all the ingredients for the soup in a blender. Add water, salt. Oil can be added at once, and can then, in portions.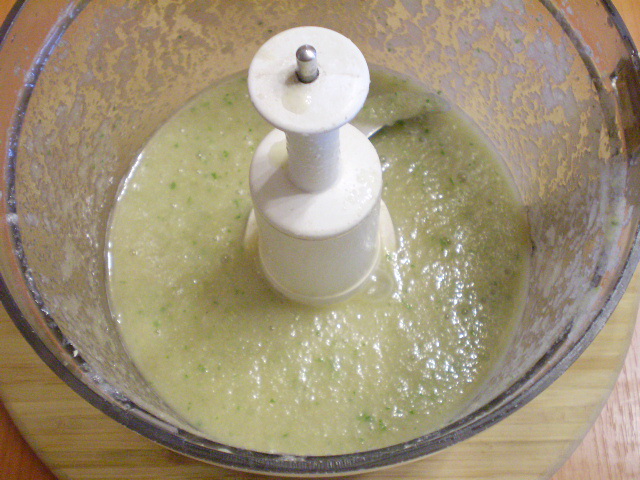 Turn the blender on high for 1-2 minutes. The soup is ready!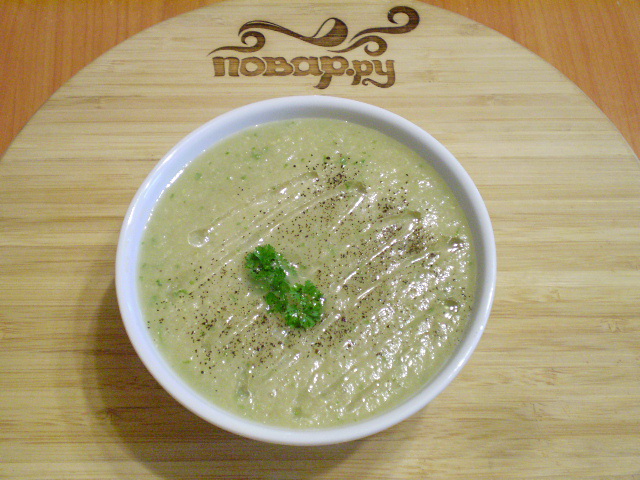 Pour into plates, garnish with herbs, black pepper, pour over the oil. Serve cold.