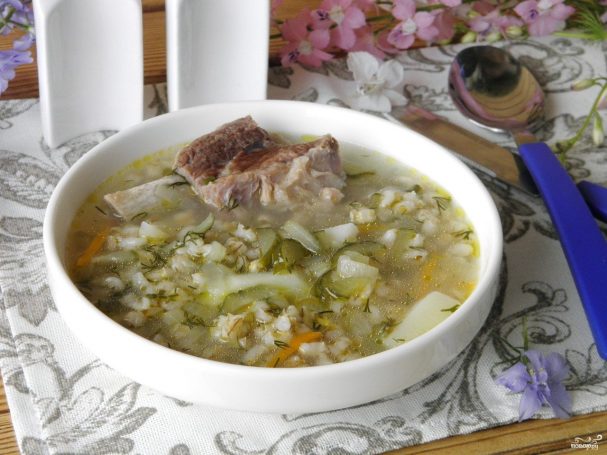 The most delicious soup you need to cook with barley for beef or veal. Then the soup will be thick, rich and very intense. Feed the cucumbers, dill and eat! See the recipe.
Description of the preparation:
The amount of water to adjust thickness of soup to your taste. The pickle tastes best obtained with pickled cucumbers. They have a bright acidic flavor that is quickly transferred the soup that combined with meat broth is very tasty! Godspeed!
Ingredients:
Veal — 300-400 Grams
Pearl barley — 1 Cup (volume of 150 ml.)
Pickles — 3 Pieces
Onion — 1 Piece
Carrots — 1 Piece
Potatoes — 3 Pieces
Vegetable oil — 3-4 tbsp. spoons
salt to taste
Spices to taste (Bay leaf, pepper)
Dill — 1 Bunch
Water — 2.5 Liters
Number of servings: Eight
How to make "Pickle soup with barley and pickles"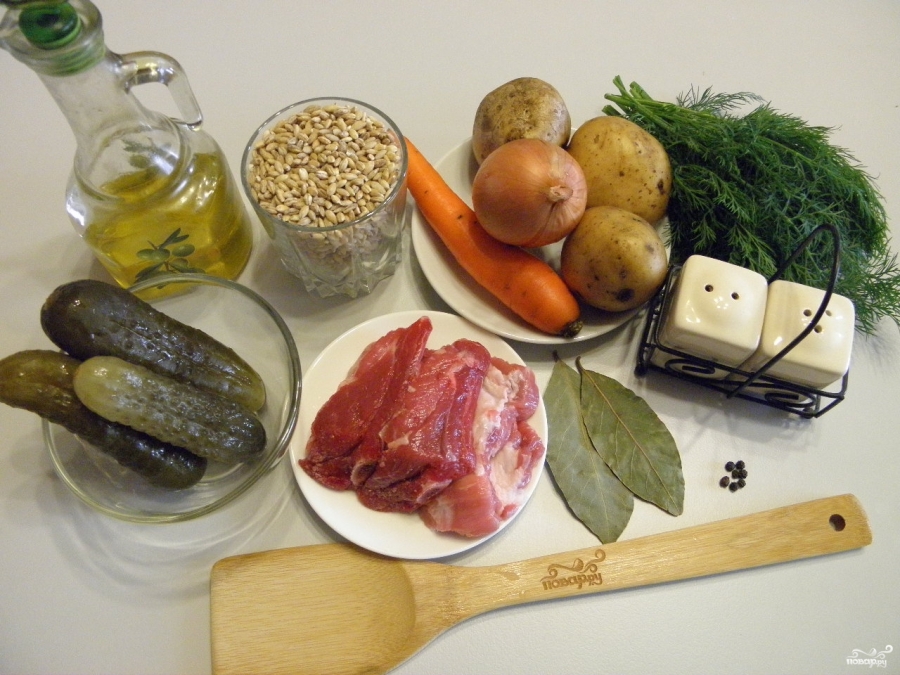 Prepare products for the pickle. Use your favorite spices for beef broth, I added two Bay leaves and a few peas black pepper. At the end of cooking to bring them out.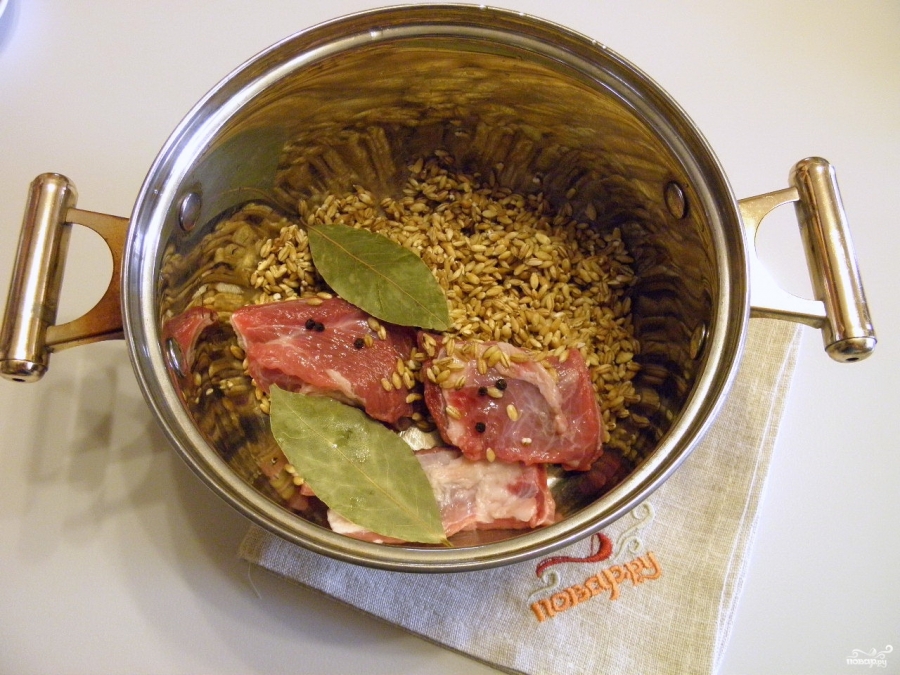 Carefully sort and rinse barley, meat also need to be rinsed under running water. As the time young veal and the same of barley, you can cook them together. In any other case start by boiling the broth after you add the cereal. Add the spices, salt, water and cook until tender meat and barley. By the time it will take 1.5 hours.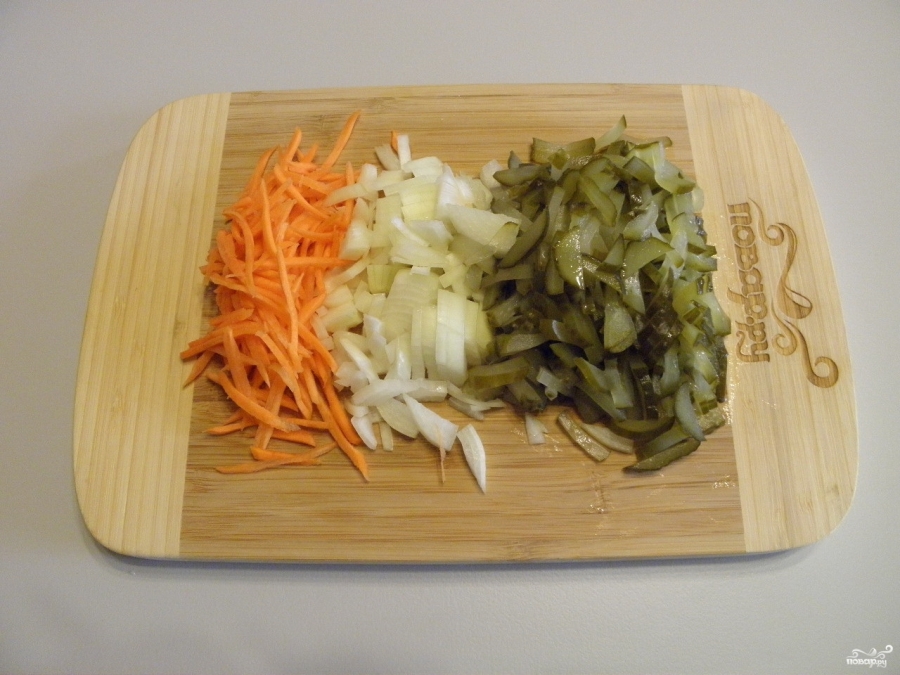 Now make a dressing for the pickle. Cut into julienne cucumbers, carrots, cut into medium-sized onions. In vegetable oil fry first the onion and carrot until soft, then add the cucumbers and bring sauté until tender.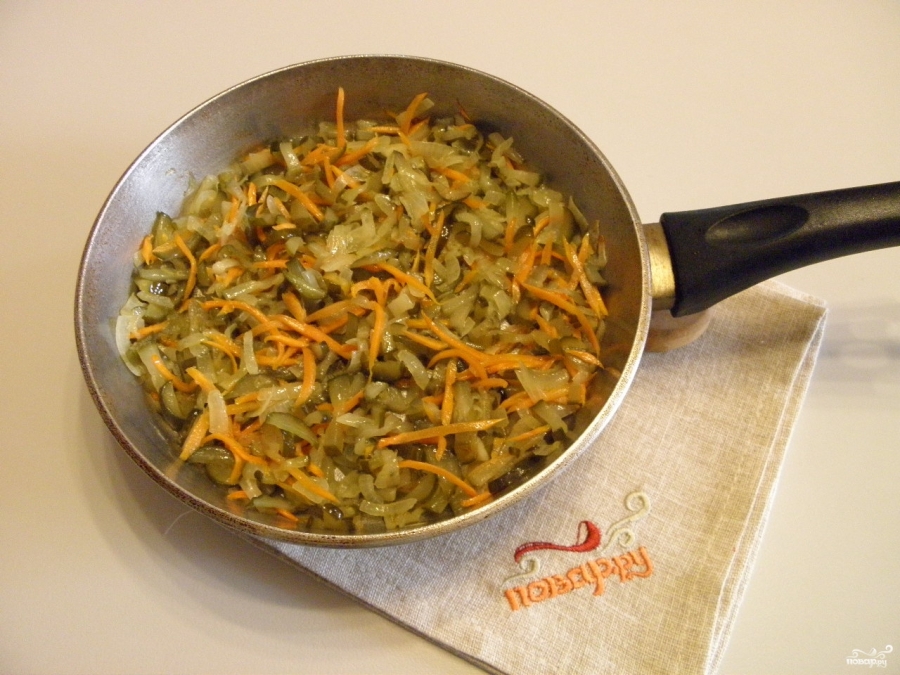 Dressing for the pickle is ready. If the cucumbers have a bright sour-salty taste, it is excellent. If not, pour the Cup of brine directly into the broth.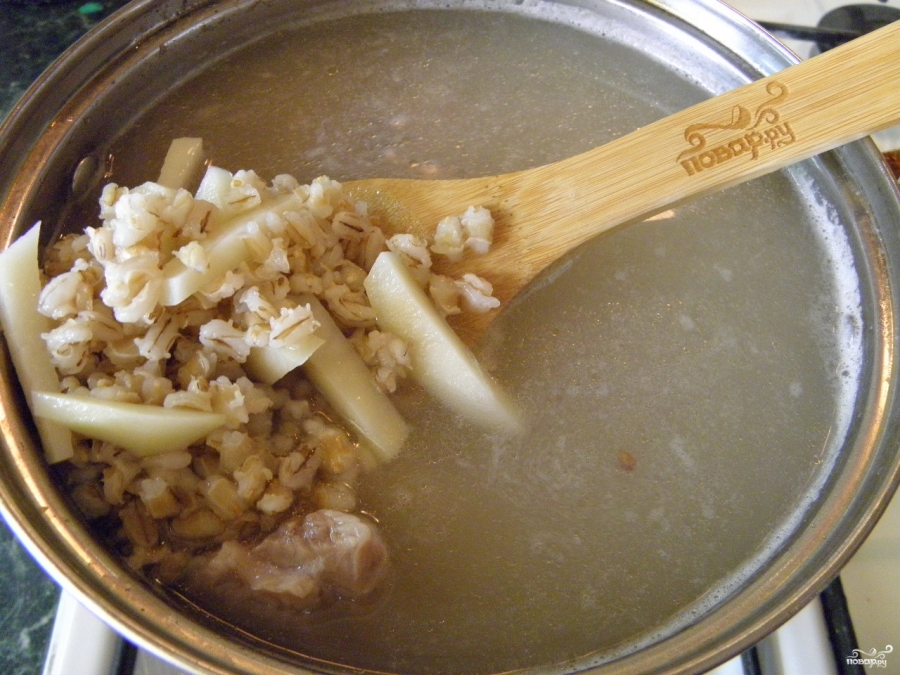 Beef broth with barley is ready. Peel the potatoes, cut it into strips thinly, add to soup. Boil for 10 minutes.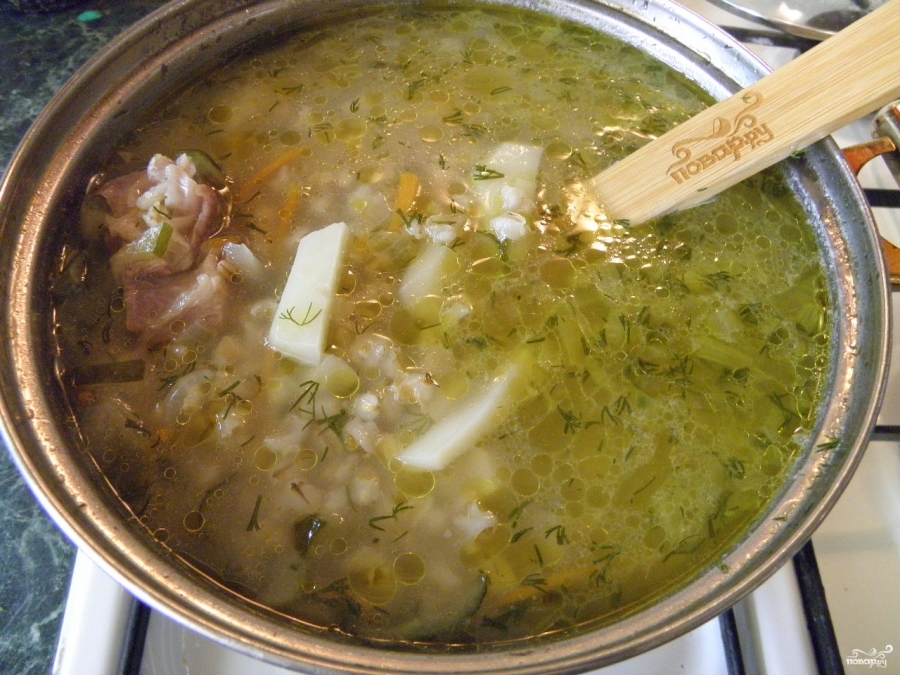 Season the soup with fried cucumbers with vegetables and finely chopped fresh dill, boil for a minute. Remove the soup from heat, let stand for 30-35 minutes. Serve! Bon appetit!