Your attention – the recipe for pancakes on sour milk. Helps out in situations that occur in every family – when sour milk. Pancakes are great, even better than normal.
Description of preparation:
If you have sour milk, mix it and cook from it delicious pancakes. I always do. Pancakes are so delicious that now I can never be upset if the milk goes off – I know how to use it. Children also love these pancakes, they sometimes even open the milk in the fridge hiding somewhere far away from my eyes, that the milk soured, and I made them pancakes. Oh, how I want!
Ingredients:
Sour milk — 250 Ml
Water — 1 Cup
Flour — 1.5 Cups
Vegetable oil — 100 Ml
Egg — 2 Pieces
Sugar — 4 Tbsp. spoon
Vanilla and other flavoring — to taste
Baking powder — 1 teaspoon (or 0.5 tsp slaked soda)
Servings: 4
How to cook "Pancakes on sour milk"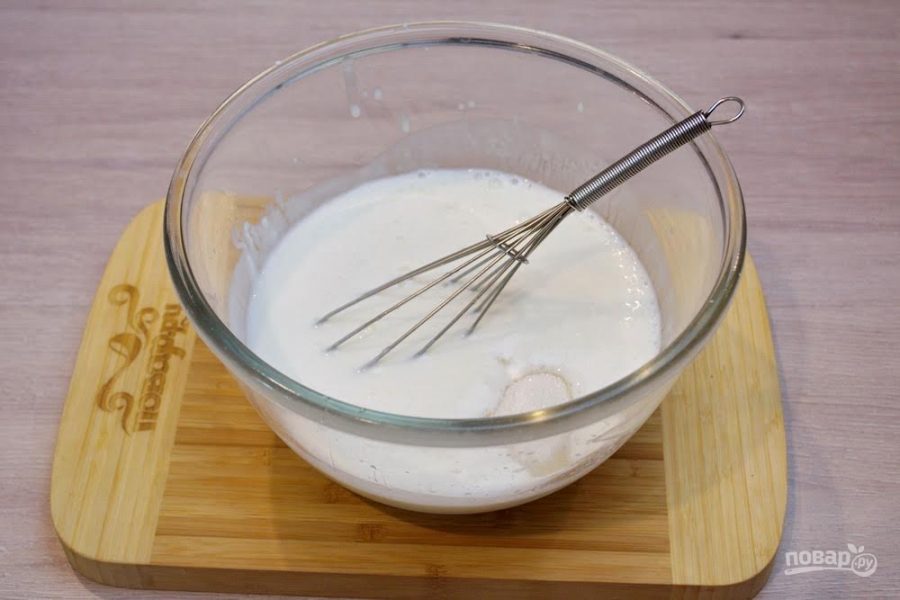 1. For cooking pancakes from sour milk, we need to take sour milk. Pour it in a bowl. If the milk came from lumps (storageas much) break the lumps with a whisk. In the resulting mass add salt, sugar, baking powder, flavoring.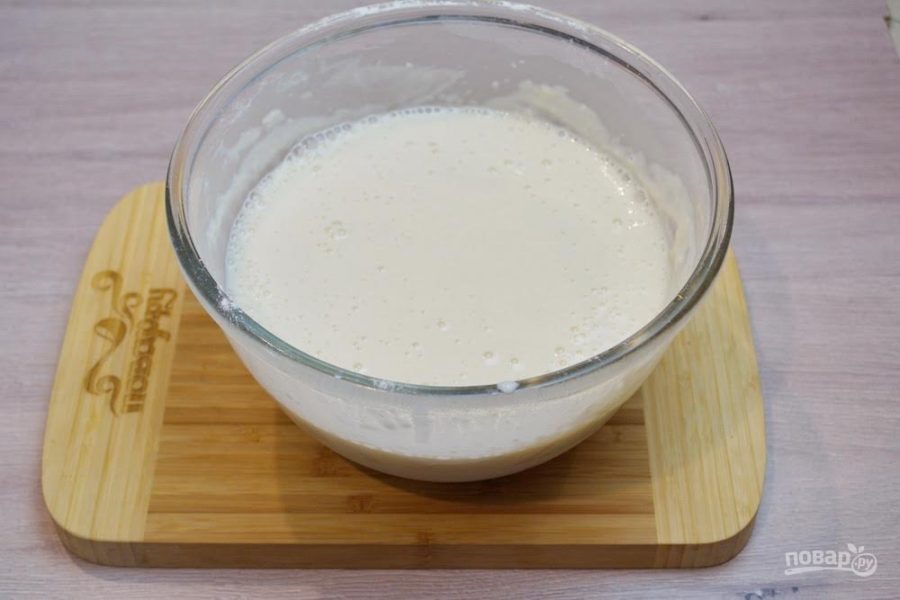 2. In the mass add eggs. Blend again.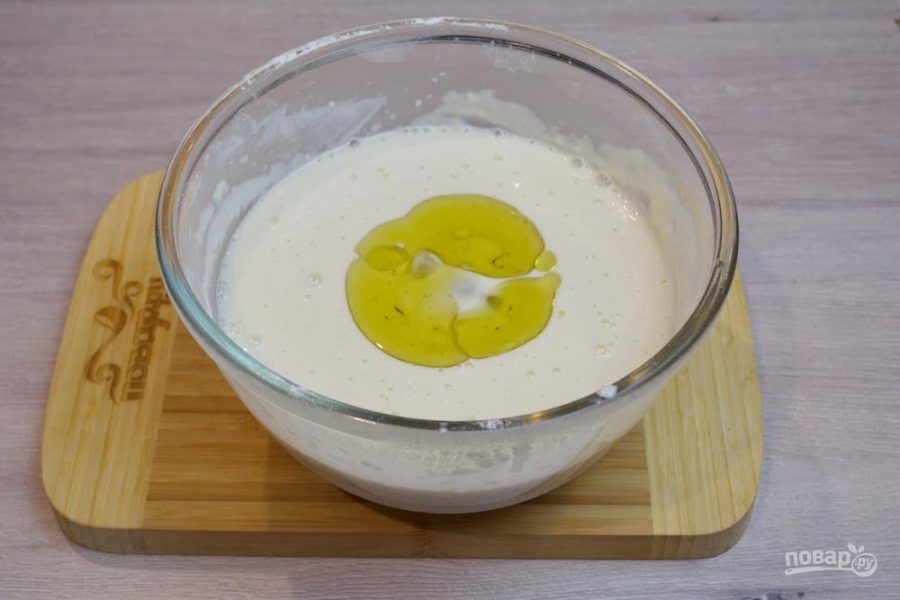 3. In a lot of add water. Sift the flour and knead the dough. The consistency will be like regular pancakes ( very liquid sour cream). In the mixture, add 2 tablespoons of vegetable oil. Knead again and leave the dough to rest for 20 minutes.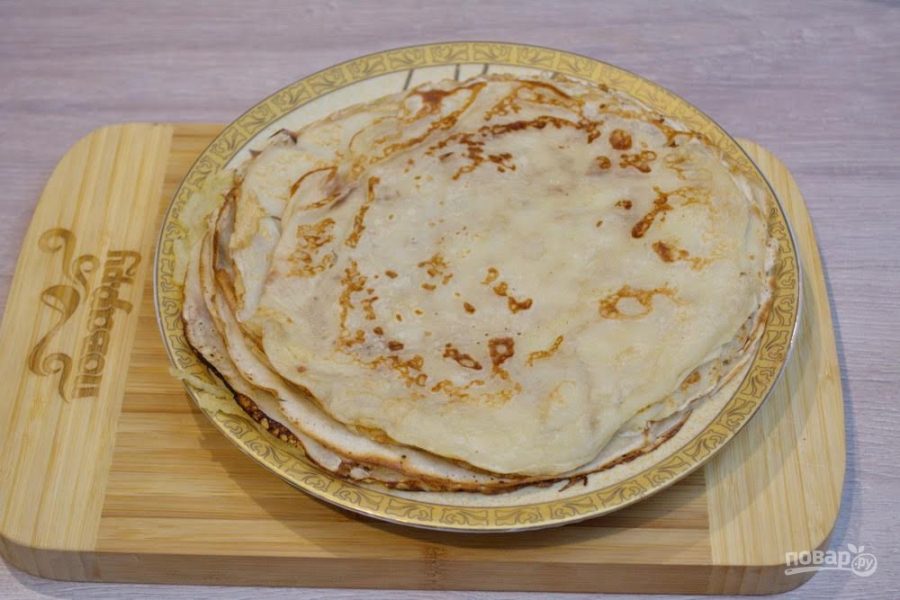 4. When your dough is ready to fry the pancakes . I don't like fat pancakes. Each pancake after frying, I did not grease. You can do as you see fit.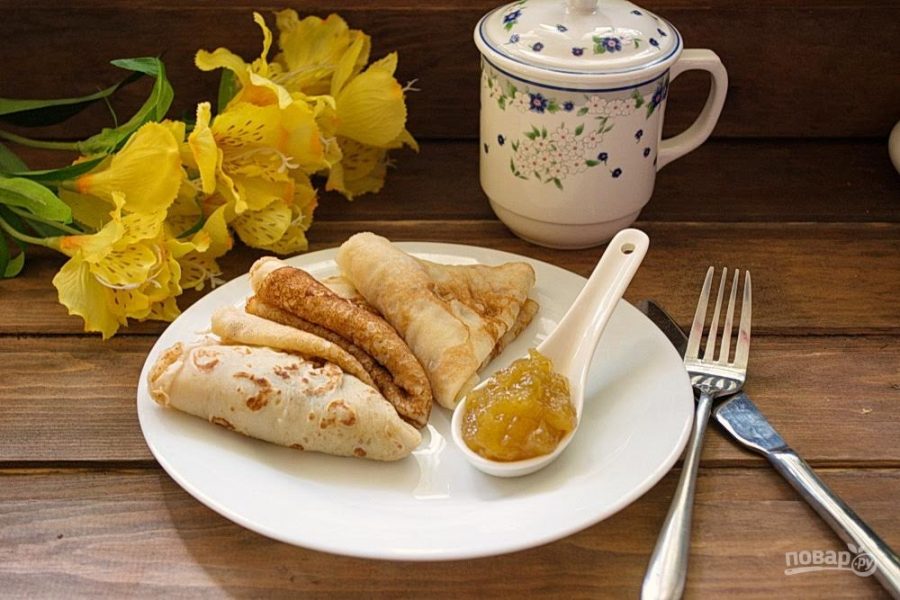 5. Serve pancakes to the table with jam or marmalade. I used Fig jam.