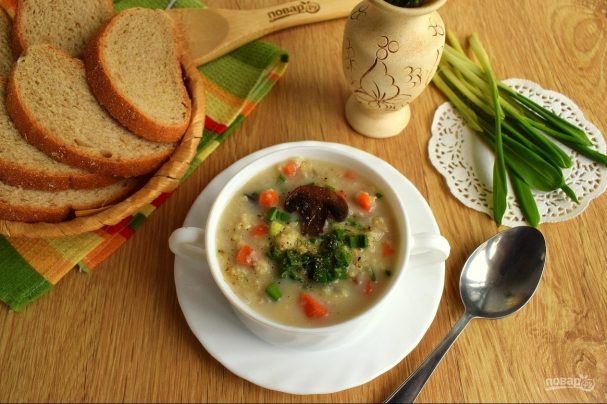 Millet cream soup with mushrooms and the first spring greens and wild garlic. This delicious soup with a velvety texture is prepared quickly! You have to spend a few minutes cutting ingredients!
Description of preparation:
Share with you the recipe for how to cook millet soup with mushrooms. It is prepared without the addition of roasted vegetables, so is perfect for people watching their health. The soup turns out tender, flavorful, hearty and very tasty. Cook with pleasure!
Ingredients:
Millet 150 Grams (not full glass)
Mushrooms — 300 Grams
Onion — 1 Piece
Carrots — 2 Pieces
Cream — 300 Ml
Water — 1.5 Liters
Salt — 1 teaspoon
Ground black pepper — to taste
Leek — 1 Bunch
Servings: 4
Order in the Platypus, beginners profitable!
How to make "Millet soup with mushrooms"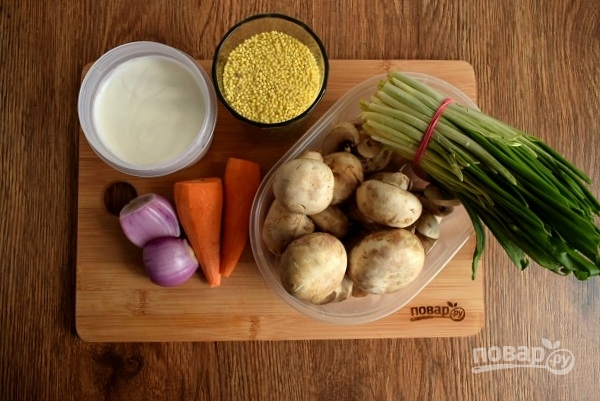 Prepare the necessary products. Vegetables and mushrooms wash and clean.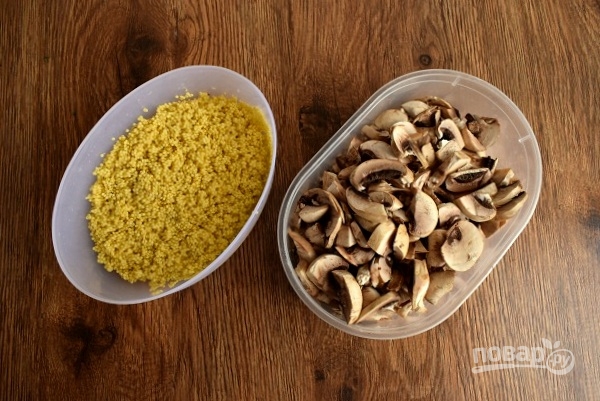 Millet rinse, pour hot water, drain and rinse again. Mushrooms cut into thin slices.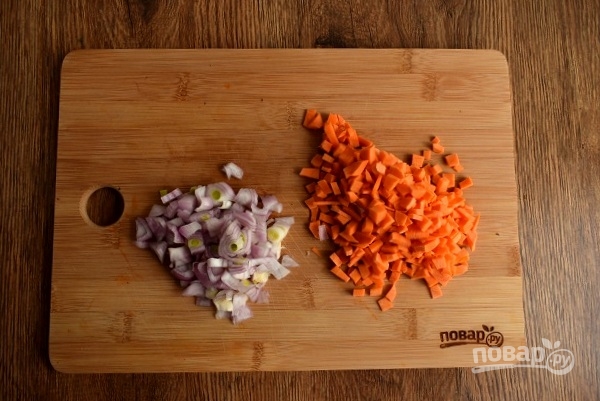 Onions and carrots cut into small cubes.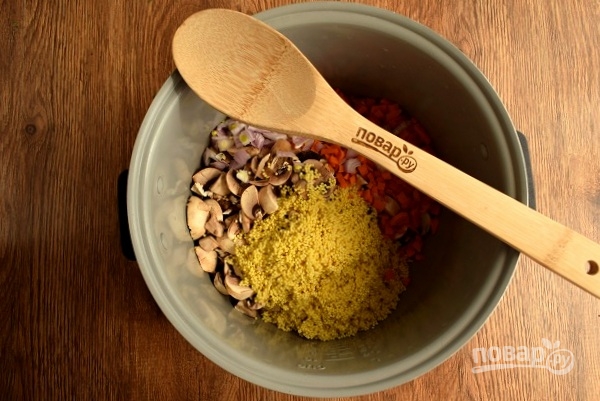 Put all in a bowl multivarki, salt and pepper to taste.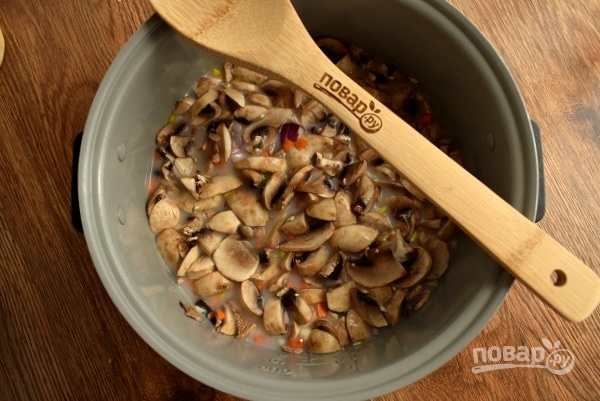 Add the cream and water. Turn on the mode "Soup" for 40 minutes, close the lid.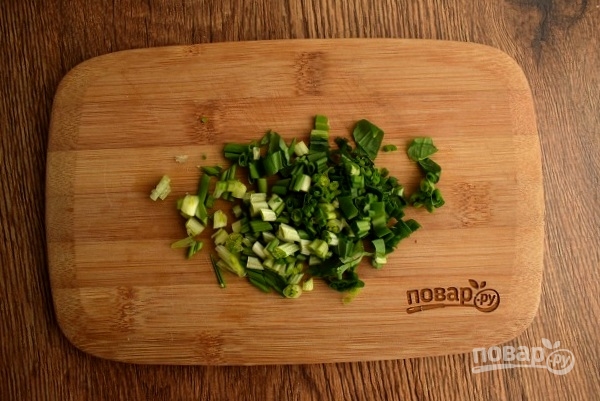 The garlic chop and add to dish.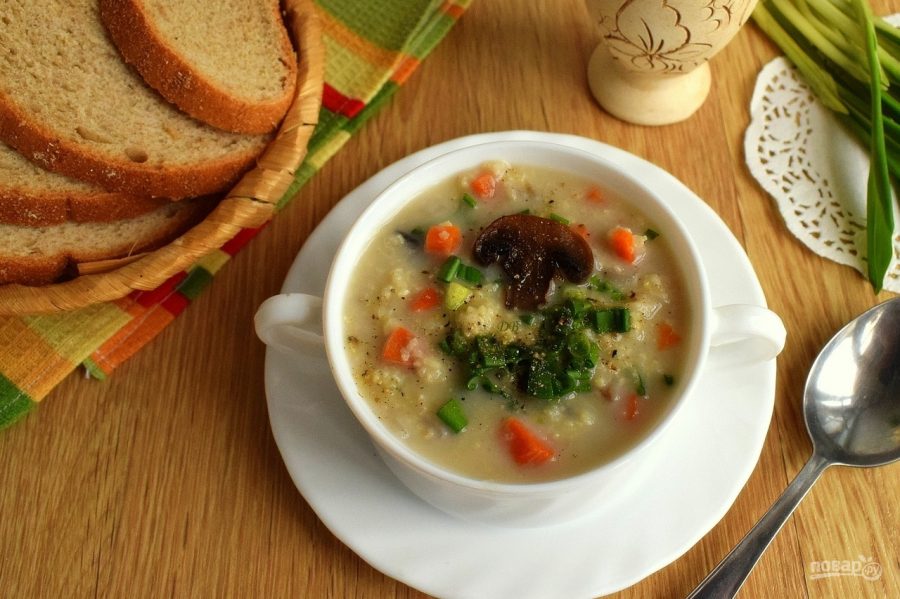 Pour the soup and serve. Bon appetit!