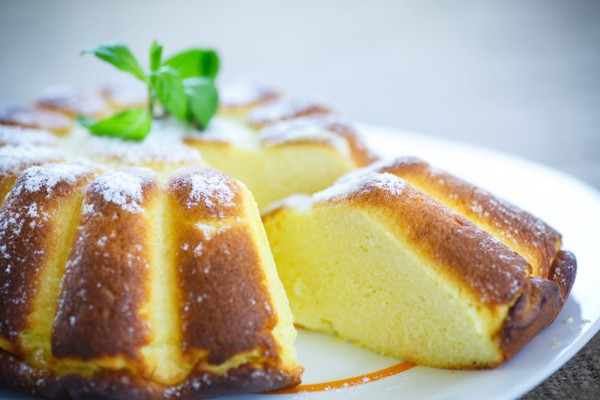 Manna – cakes, baked in different lactic starter culture. For example, a popular recipe of the manna on kefir, milk or manna on the sour cream.
Ingredients
Sour cream: 1 Cup
Semolina: 1 Cup
Eggs: 3 PCs.
Sugar: 1 Cup
Flour: 1.5 cups
Baking powder: 1 tsp
Butter: for greasing
Powdered sugar: for sprinkling
Cooking time: 90 min | servings: 10-12 servings
Instead of flour the manna add the semolina, but most often using flour and semolina. Manna can be prepared even without eggs, it will be no less delicious. Modern women know that easy to prepare manna in the slow cooker. For more exquisite taste and aroma of the manna will add the candied fruit, dried fruit, chocolate chips, poppy seeds, honey, apples, pumpkin, berries.
Cooking
Mix the sour cream with semolina and leave to stand for 20 minutes.
Grind eggs with sugar, add sour cream mass. Mix well.
Pour the sifted with the baking powder and the flour.
Put the dough in a greased and sprinkled with flour form for baking cake.
Bake 45 minutes at 180 degrees.
Cool, sprinkle with powdered sugar.