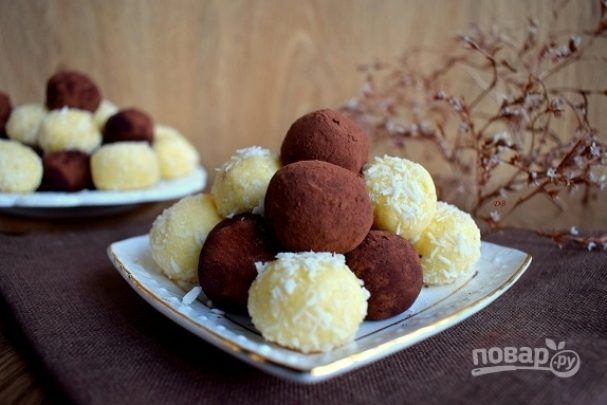 Pay attention to the recipe, how to cook Khara pen, this delicate, candy-sweet, i.e., literally, "a simple miracle" from dry milk. It is translated the name of this Indian sweets.
Description of preparation:
The miracle is that the preparation of these chocolates will take more than 10 minutes. All mixed up, rolled up the balls and roll them in any topping is delicious. All! Remained cool them in the fridge for a few hours — and dessert is ready! Even small children can do it!
Ingredients:
Milk powder 25% — 300 Grams
Sugar powder — 100 Grams
Butter — 125 Grams
Vanilla — to taste
Cocoa powder — 4 Tbsp. spoon
Coconut — 4 Tbsp. spoon
Cream — 1 teaspoon (optional)
Servings: 6
How to cook "Khara pen"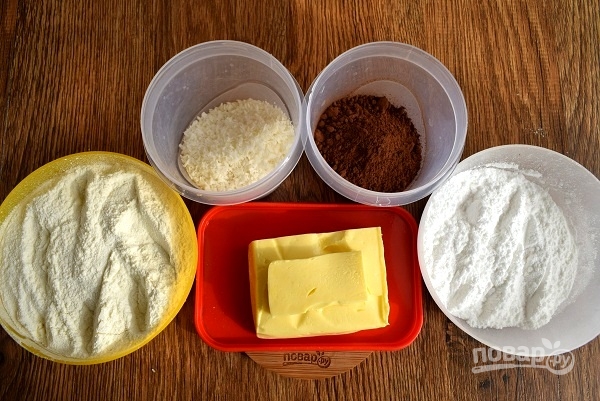 Prepare all the necessary products.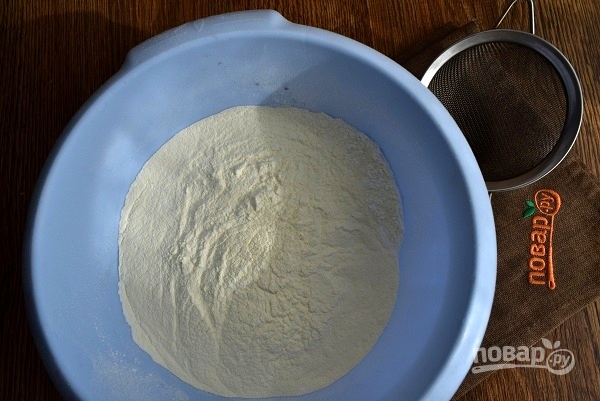 Sift in a bowl the powdered sugar and dry milk.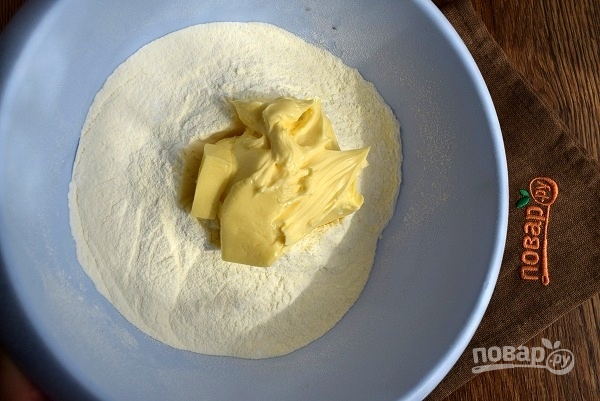 Add vanilla, softened butter.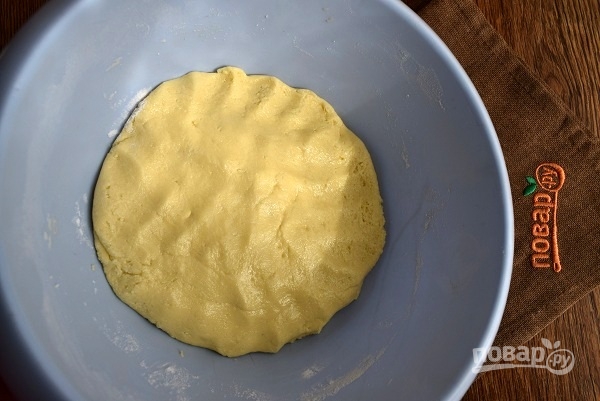 Thoroughly mix first with a fork, then with hands, until a soft fondant not stick to hands. Add cream as needed if the fondant is not going into a ball and crumbles.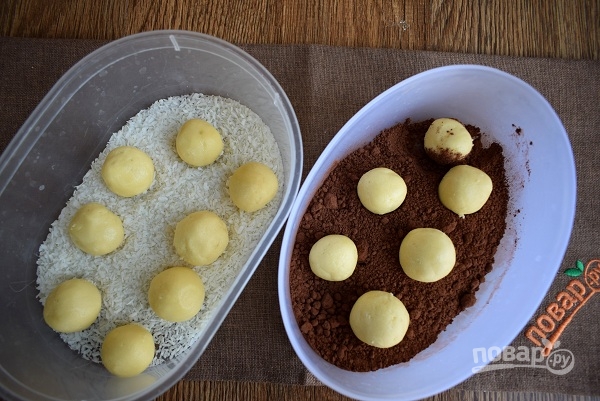 Hand wash and dry. Take from a piece of fondant, roll balls. Roll half of balls in cocoa powder, and the second in coconut. Optional inside the ball can be squashed hard. Place the balls in the fridge for 5 hours. We thought they were more delicious the next day.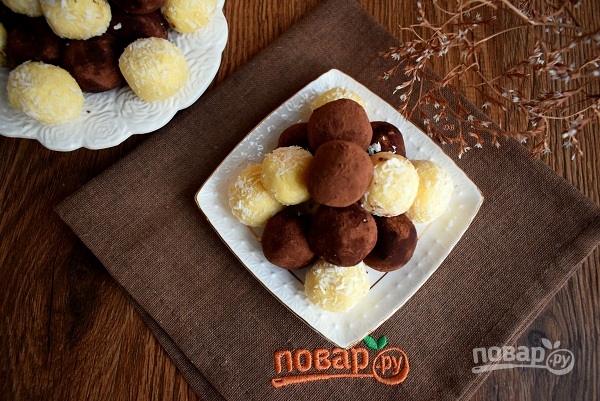 Store in the refrigerator up to 4 days, serve chilled or at room temperature.