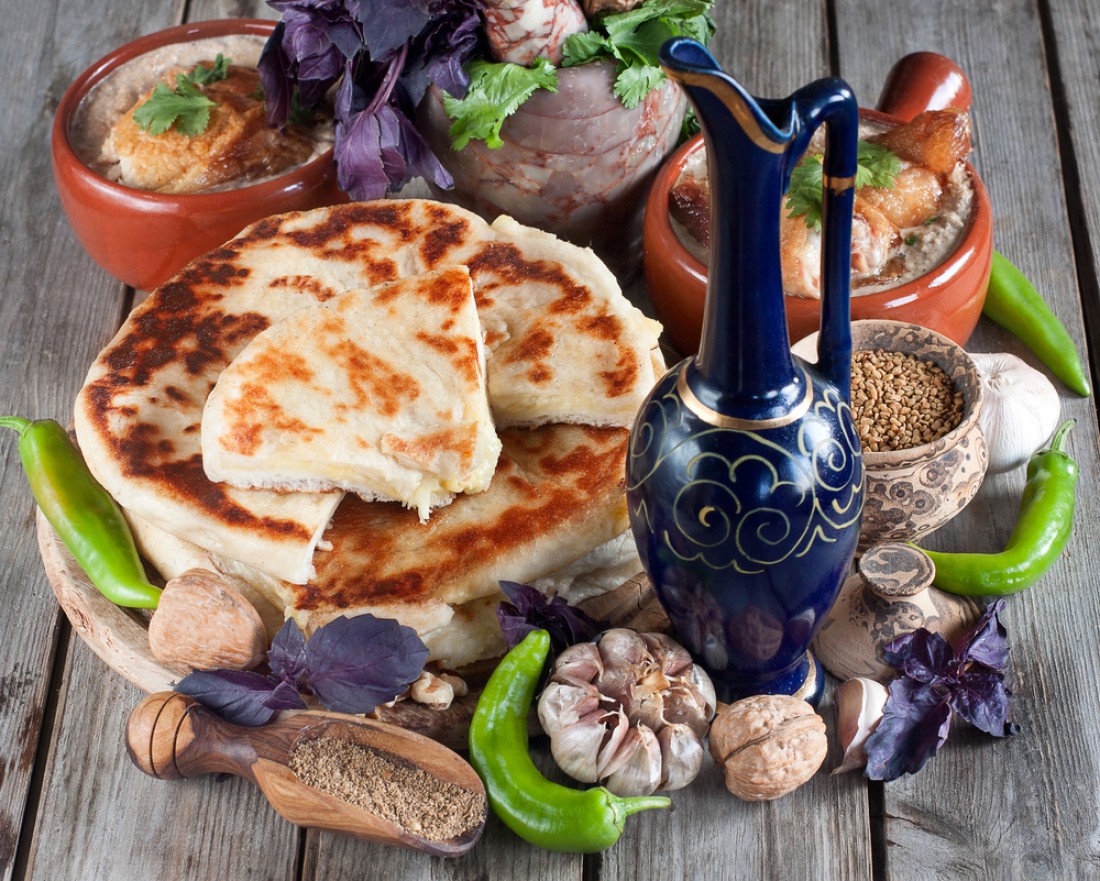 Cook hachapuri kefir in the pan. Instead of Adygei, you can use any hard cheese.
Ingredients
Adygei cheese: 400 g
flour: 3 cups
yogurt: 1 Cup
egg: 2 PCs.
sugar : 1 tsp
salt: 1 tsp
baking soda: 1/2 tsp
vegetable oil: 1 tbsp
butter: 50 g
Cooking time: 60 min | servings: 4-6 servings
Recipe khachapuri in the pan
depositphotos.com
1. Yogurt mixed with one egg, sugar, salt and vegetable oil. Add a Cup of flour and soda. Knead, gradually adding flour, until the dough is soft, slightly stick to hands. To let the dough rise.
2. Cheese to grate on a coarse grater and mix with one egg.
3. From the dough to form a sausage and cut it into 9 parts. Each portion of the dough roll out the cake and spread the filling. Collect all the pellets in the centre, and the blind. Slightly roll the bag on two sides.
4. Bake khachapuri on a hot pan until Golden brown, cover with a lid. Liberally with butter before serving.