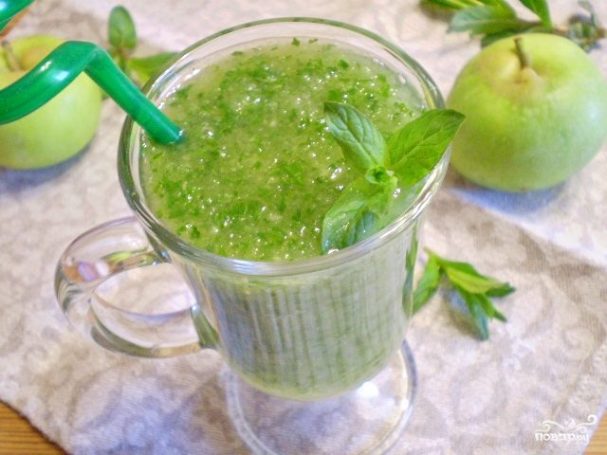 Right now are green smoothies for weight loss. Cook, drink, and be healthy!
Description of the preparation:
Greens is not the last place in the ranking of useful products, but it is less used by us. It needs to be combined with fruits for a better perception by the body. Today I made a cocktail of parsley, mint, spinach and Apple.
Ingredients:
Apple green — 1 Piece
Mineral water — 150 Ml
Fresh herbs — 1 Bunch (parsley, spinach, dandelion, mint, cilantro, salad "Romano")
Number of servings: 1-2
How to prepare "Greens for weight loss"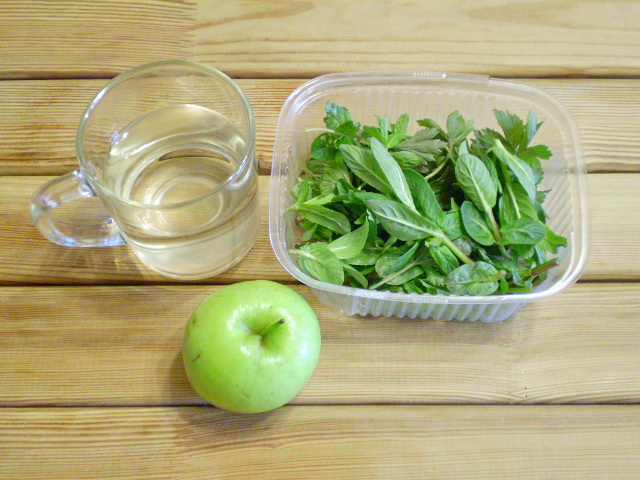 1. All greens should be soaked in cold water, then under running water wash well-the dust from the leaves. Leave to drain.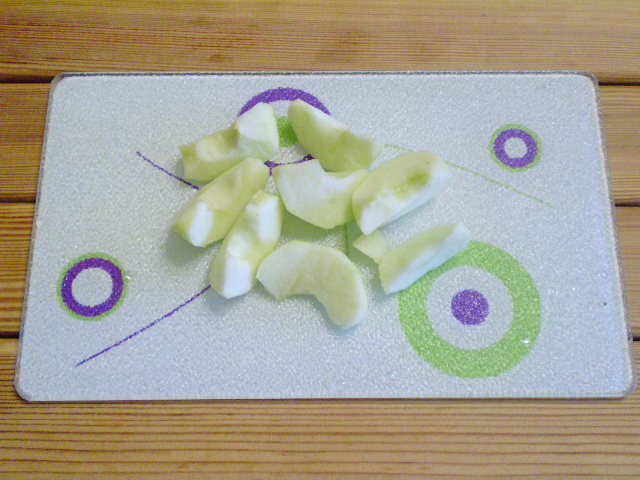 2. Apple free from peel and seeds, inner membranes, cut into small pieces.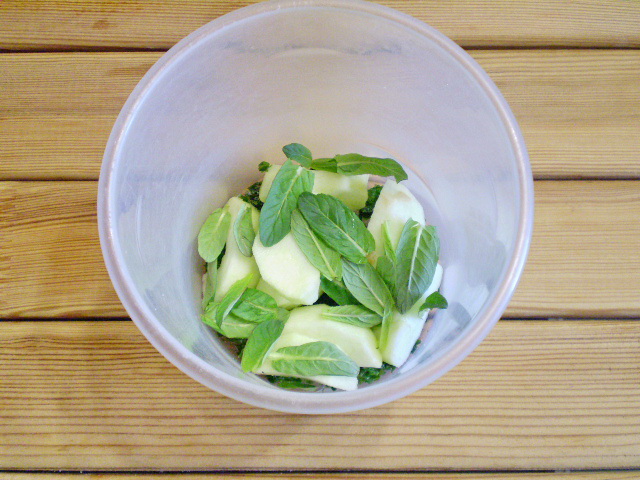 3. We put in a deep narrow bowl leaves parsley, spinach, Apple, mint leaves. Stems to remove.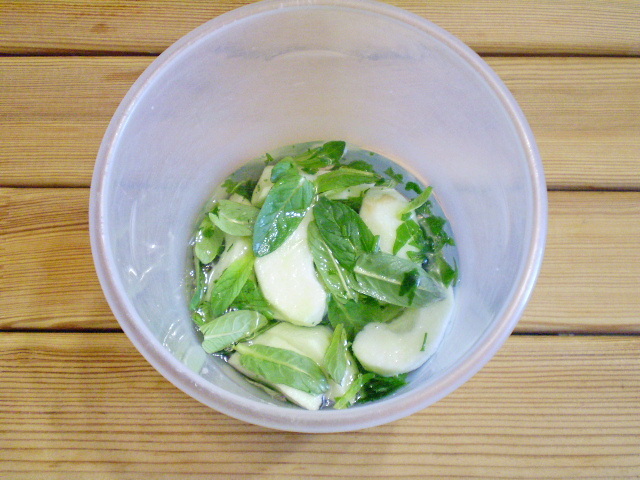 4. Pour mineral water without gas. And blender Porirua mixture.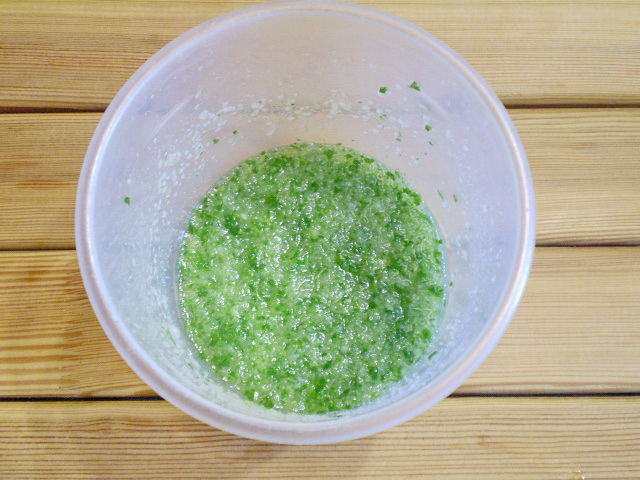 5. The cocktail is ready. Pour into a glass, decorate with a sprig of mint and used fresh. Not store! Pleasant!