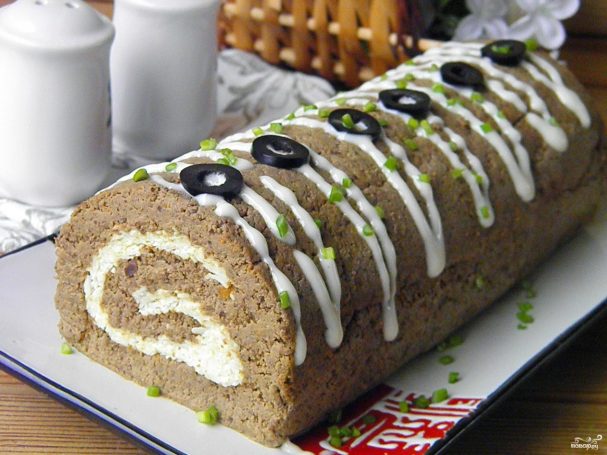 This roll will decorate the table. From simple and affordable products can make a great snack. The recipe can be called the basis, complete with mushrooms or garlic, eggs and get a new prescription.
Description of the preparation:
Cold and hearty appetizer — liver loaf looks great on any table. Below, I will show how to cook liver loaf with cheese, but be aware that stuffing it is possible to invent for this dish absolutely any!
Ingredients:
Liver — 1 Kg (pork, beef, chicken, Turkey)
Onion — 2 Pieces
Carrots — 2 Pieces
Vegetable oil — 4 St. spoon
Processed cheese — 200 Grams
Butter — 150 Grams
salt to taste
spices to taste
Number of servings: 6-8
How to prepare "Liver loaf"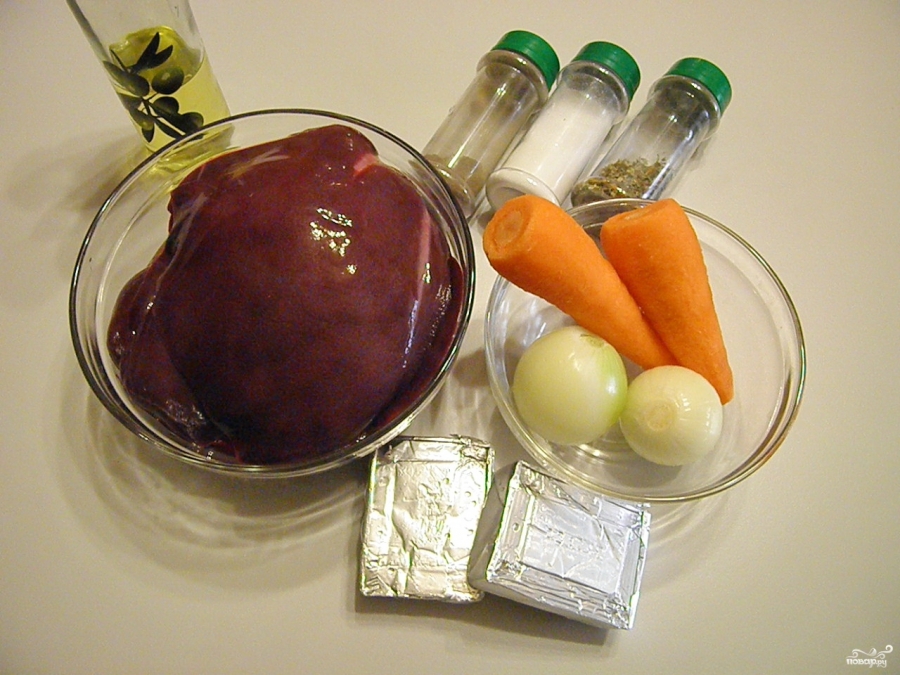 Prepare the ingredients for loaf. Pork liver should be thoroughly washed and preferably soaked if you have time. Remove the tape, remove the ducts. Vegetables wash and clean.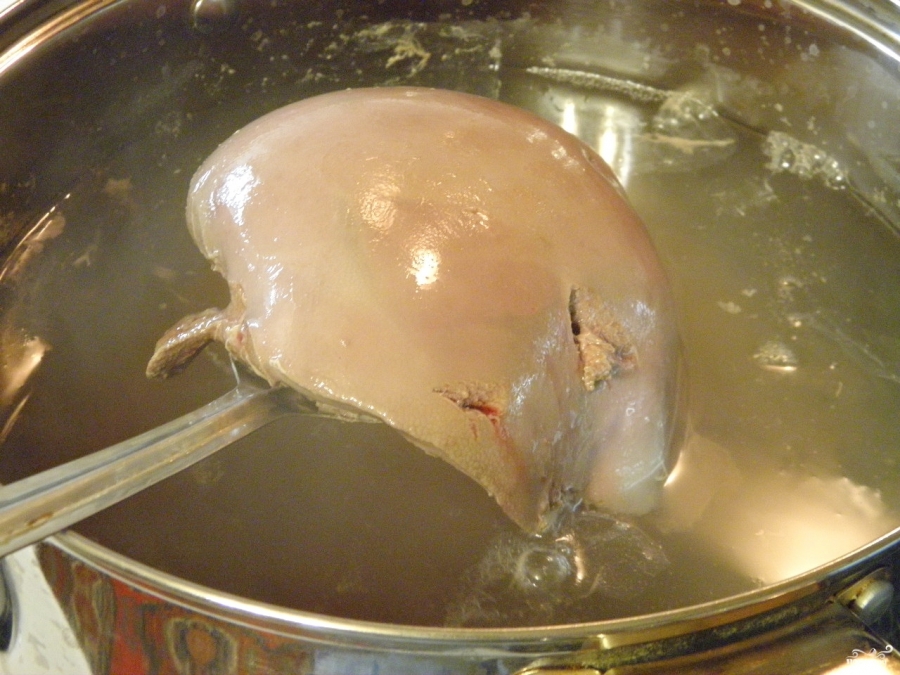 In boiling salted water, place the liver, boil it until tender. Pork liver is cooked 40-45 minutes. Chicken or Turkey faster.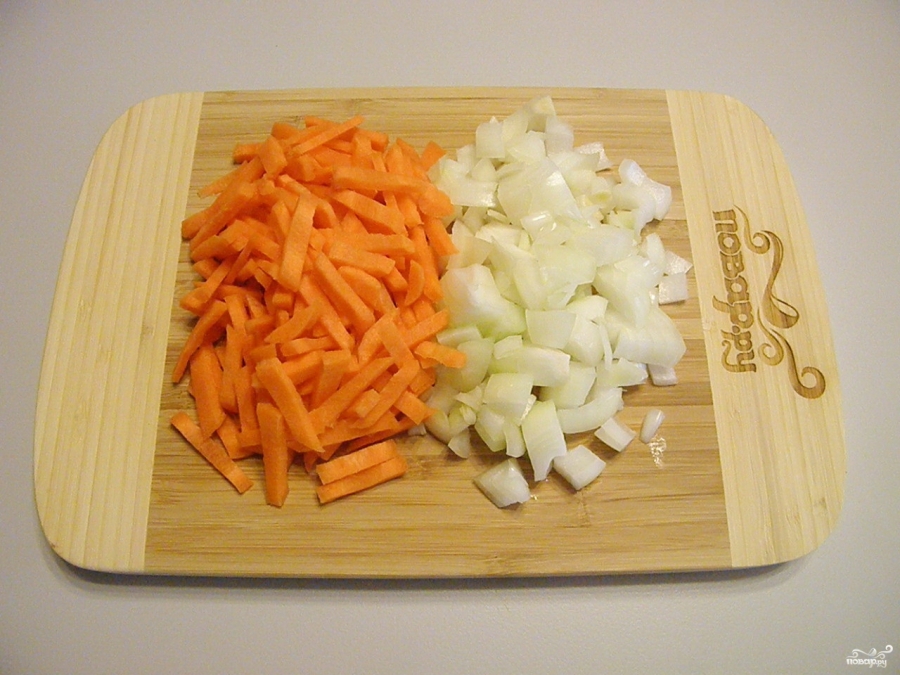 Onions and carrots cut into not too large.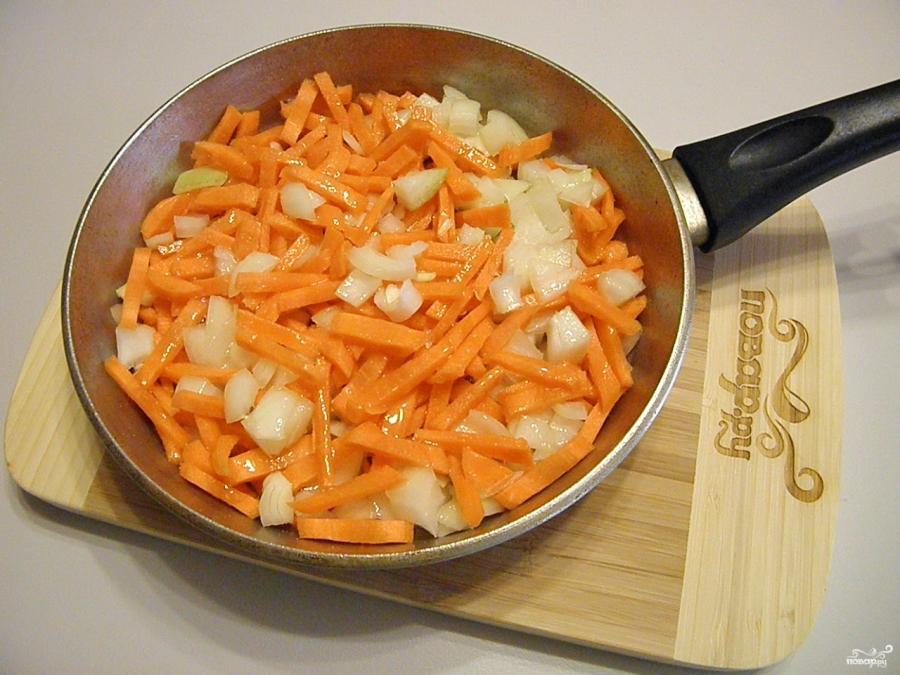 Fry in vegetable oil vegetables. Salt to taste.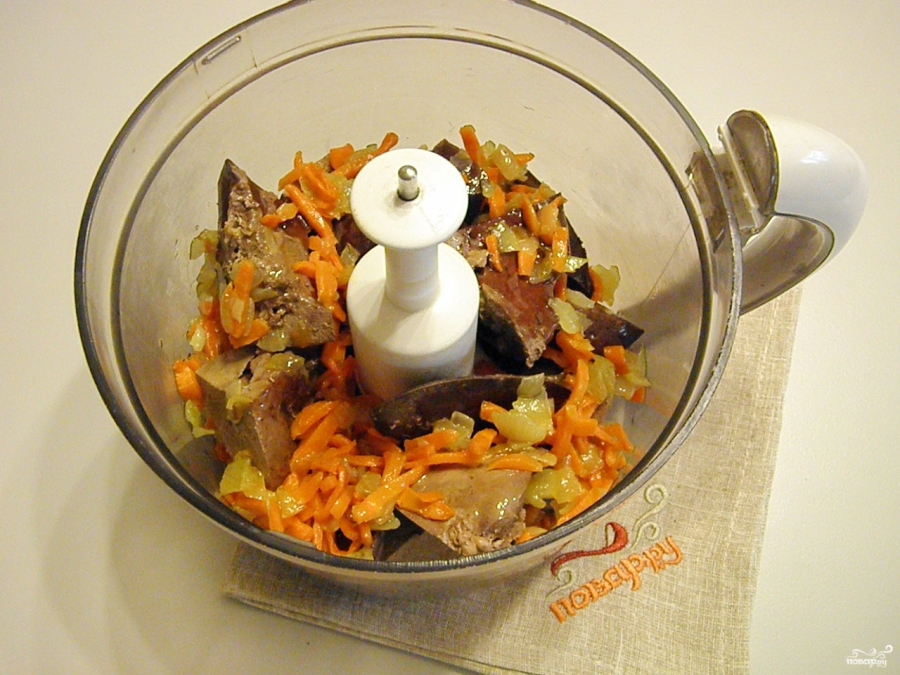 Prepared the liver is cut into pieces, add to blender, add roasted vegetables. Grind.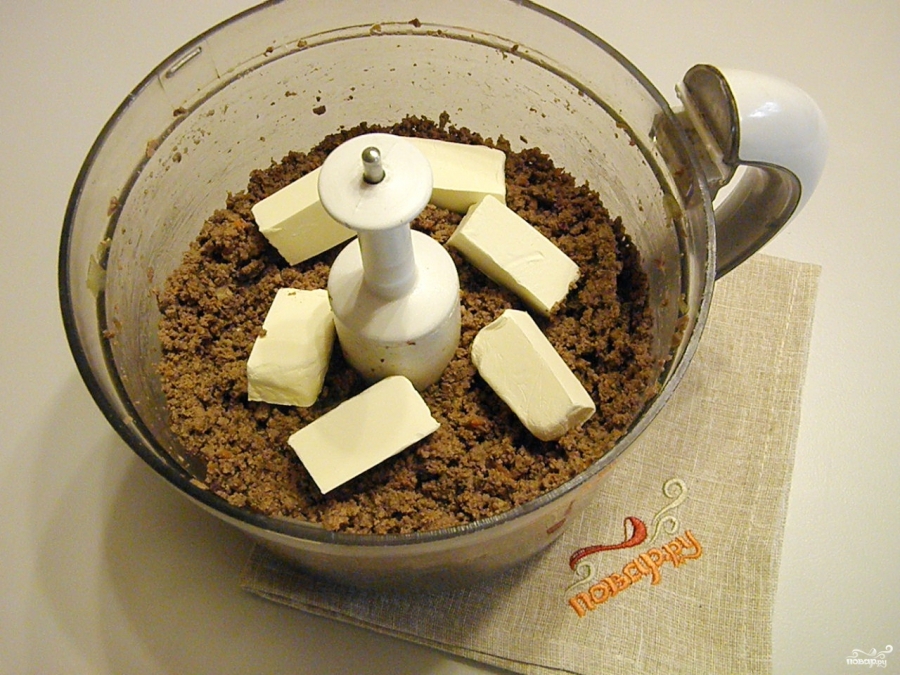 Hot liver in the stuffing add the pieces of butter. Mix again in the blender and blend.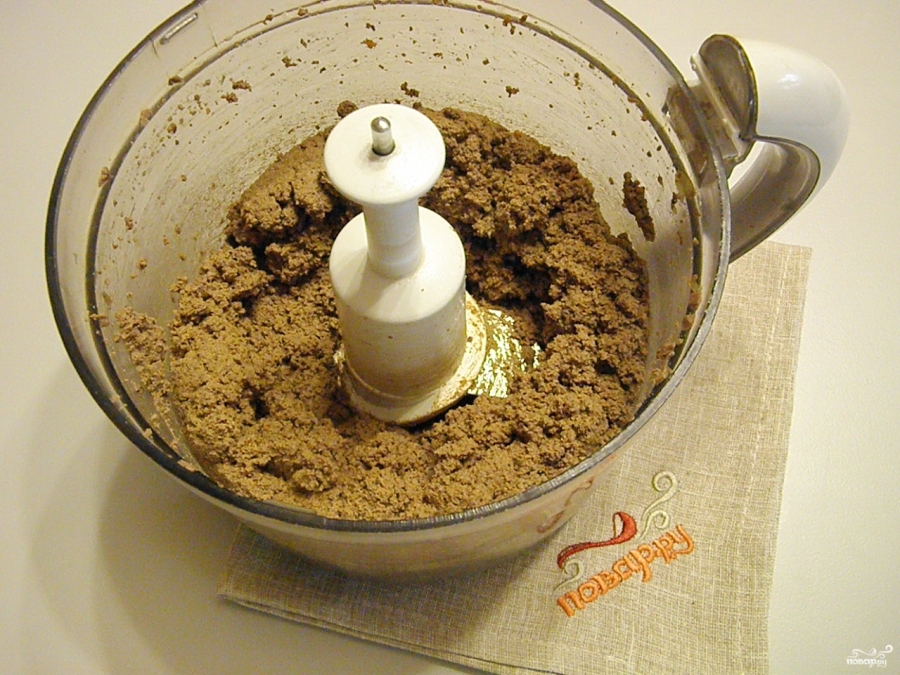 Liver pate is ready to roll.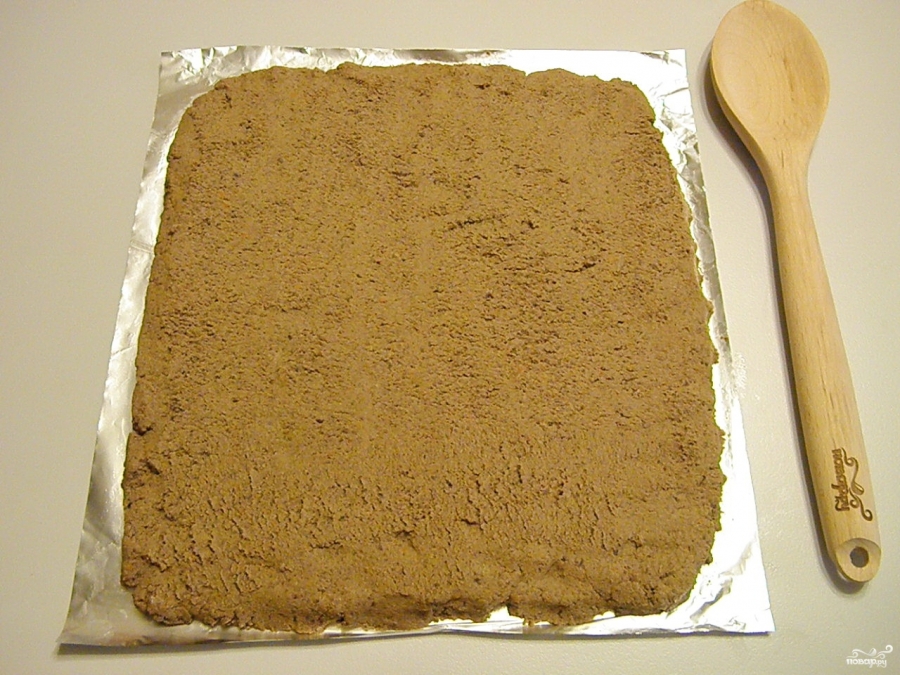 Take a rectangle of foil. Lubricate it with vegetable oil, spread an even layer of liver pate.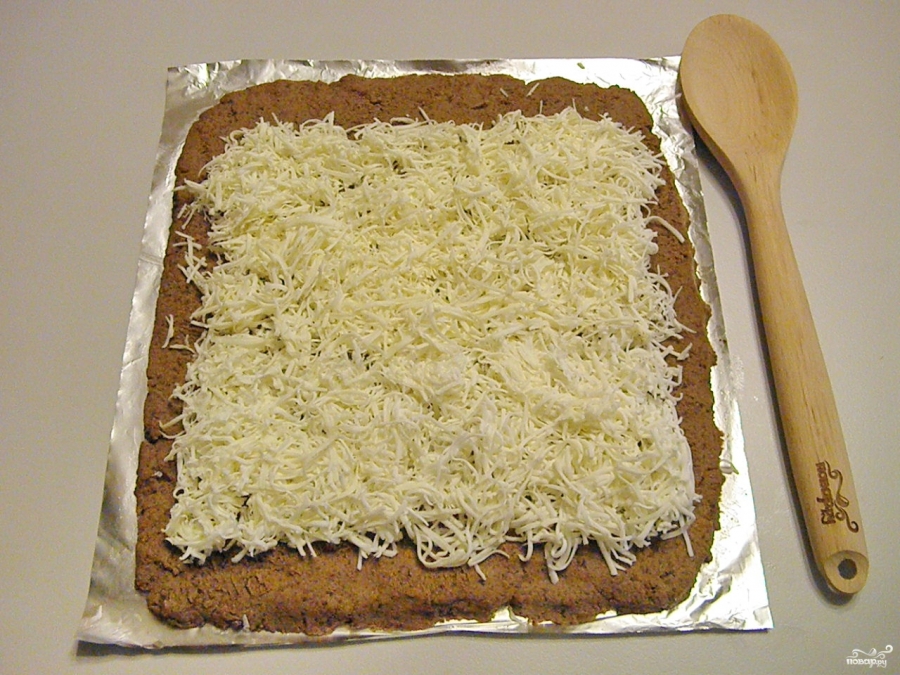 On top spread the grated cheese. Only draw back from the near edge of 1-2 cm, and from the edge of the far — 2-3 cm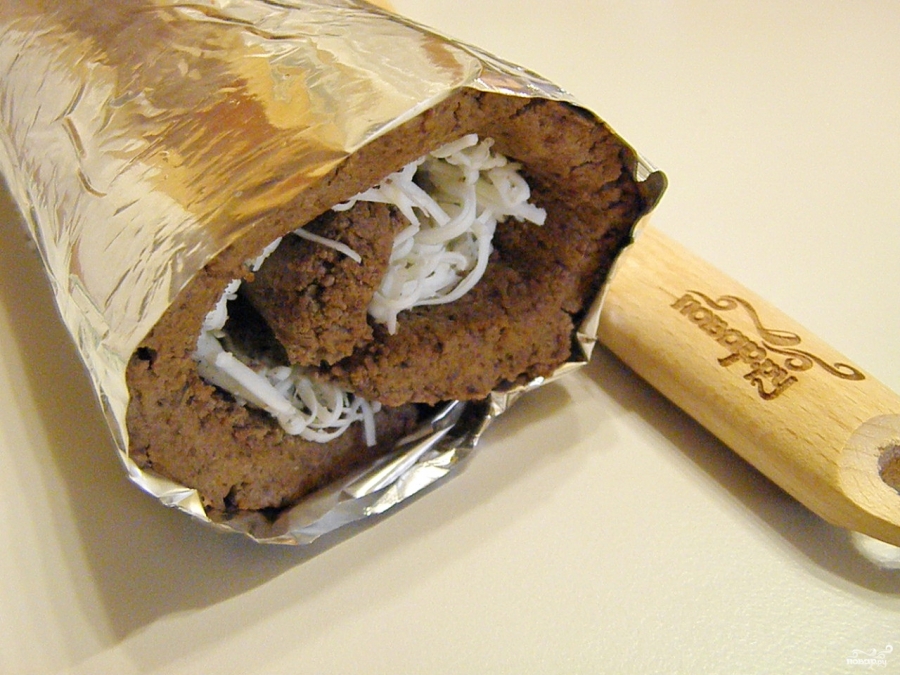 Very slowly and carefully turn the loaf with foil, and by bending the edge itself. Wrap a tight roll, send it in the fridge for 2-3 hours to cool.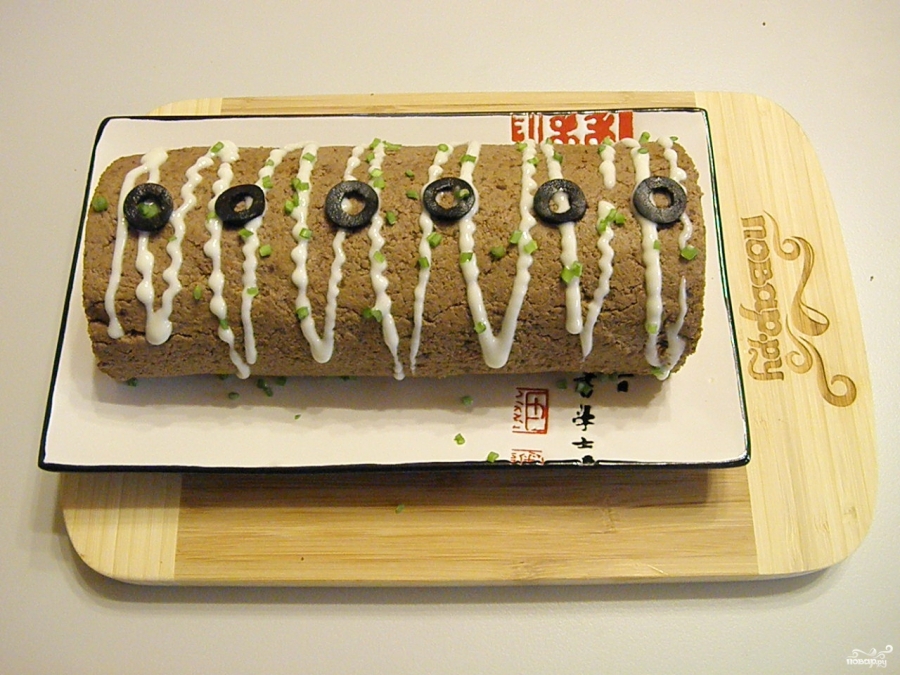 After two or three hours, remove the foil, trim the edges nicely and make a loaf to taste. I just watered with mayonnaise, decorated with rings of olives and sprinkled with herbs.