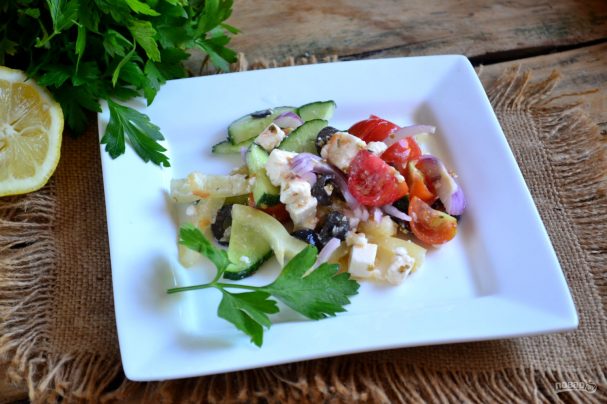 Greek salad – great simple and easy vegetable salad that will be indispensable on the holiday and everyday table. Thanks to the olives and cheese this salad is unusual and piquant.
Description of preparation:
Lovers of vegetable salads like the recipe for how to cook Greek salad classic at home than in the restaurant. To prepare this salad uses familiar vegetables – cucumbers, tomatoes, sweet pepper. Complement the taste of olives and feta cheese. If you do not find precisely this cheese, can substitute cottage cheese or any other soft cheese. Completes the taste of food and makes it more rich classic sauce of olive oil and lemon juice. Prepare a classic Greek salad and delight your family with tasty and healthy dish today!
Ingredients:
Cucumber — 1 Piece
Tomato — 2-3 Pieces
Sweet pepper — 1/2 Pieces
Red onion — 1/2 Pieces
Soft cheese varieties — 100 Grams
Olives — 50 Grams
Lemon — 1/2 Pieces
Olive oil — 2 tbsp. spoon
Oregano — 1/2 teaspoons
Salt — 1 Pinch
Number of servings: 3
How to cook a "classic Greek salad"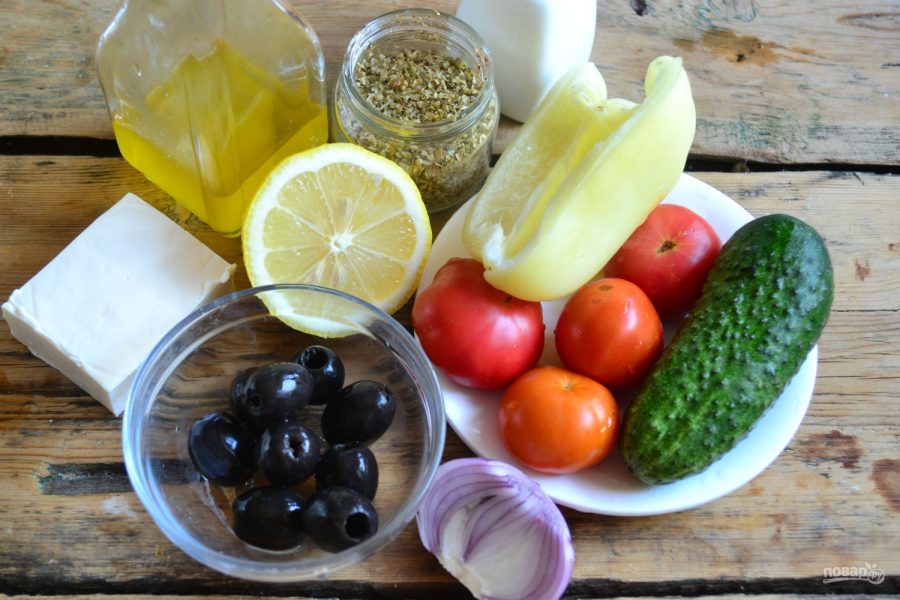 1. Prepare all the necessary ingredients. Onions clean from the husk, and the pepper from the stalk and seeds, all vegetables thoroughly.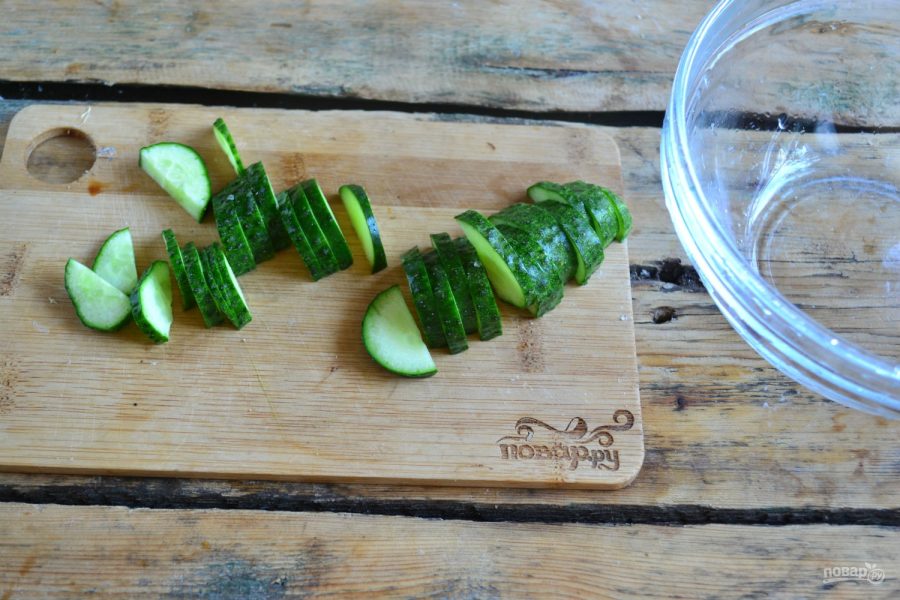 2. Cucumber cut into slices or half slices.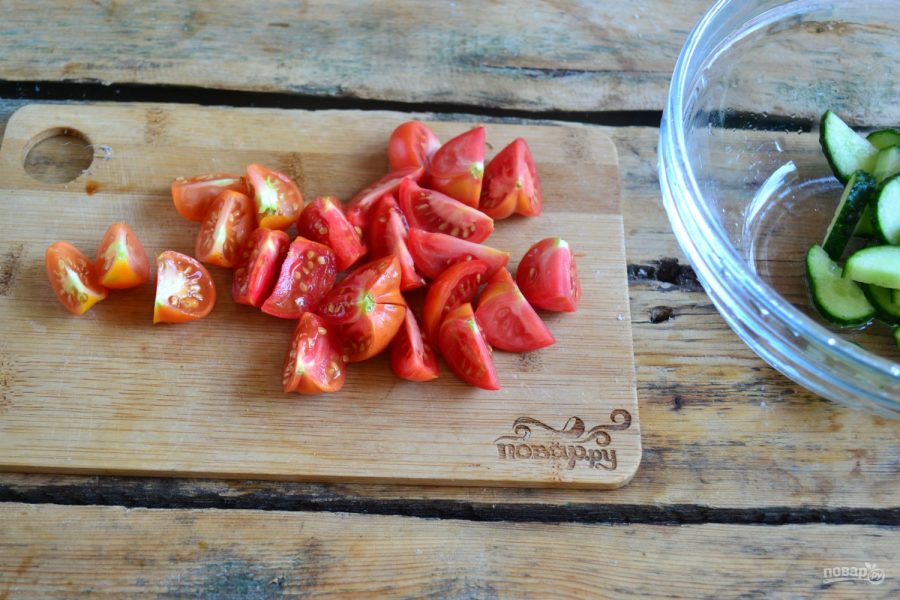 3. Tomatoes cut into small slices.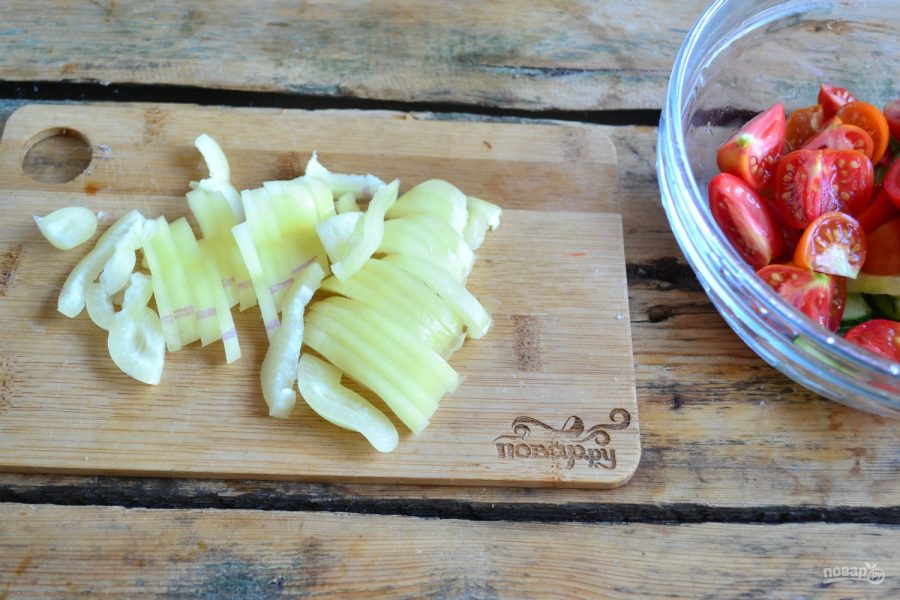 4. Sweet pepper cut into strips.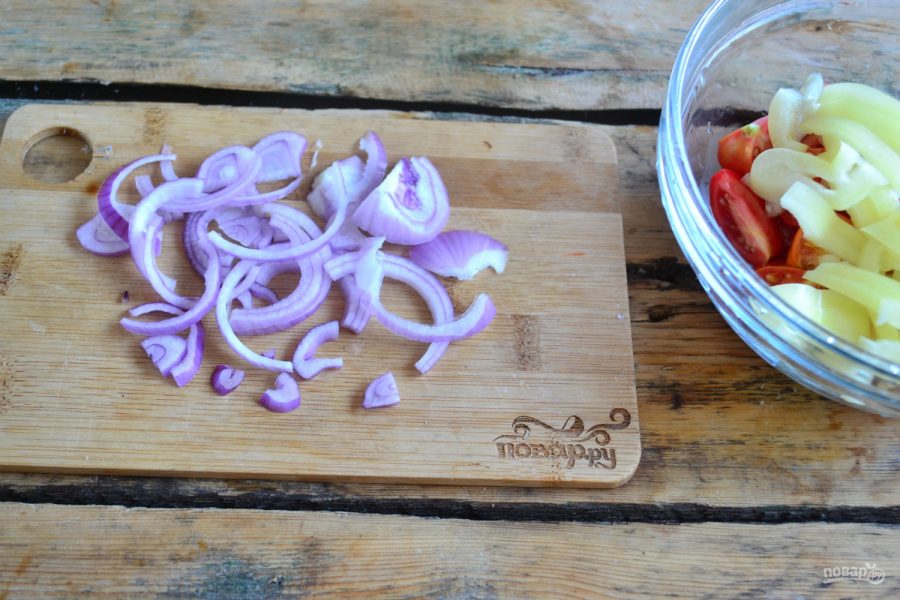 5. Chop onion half-rings.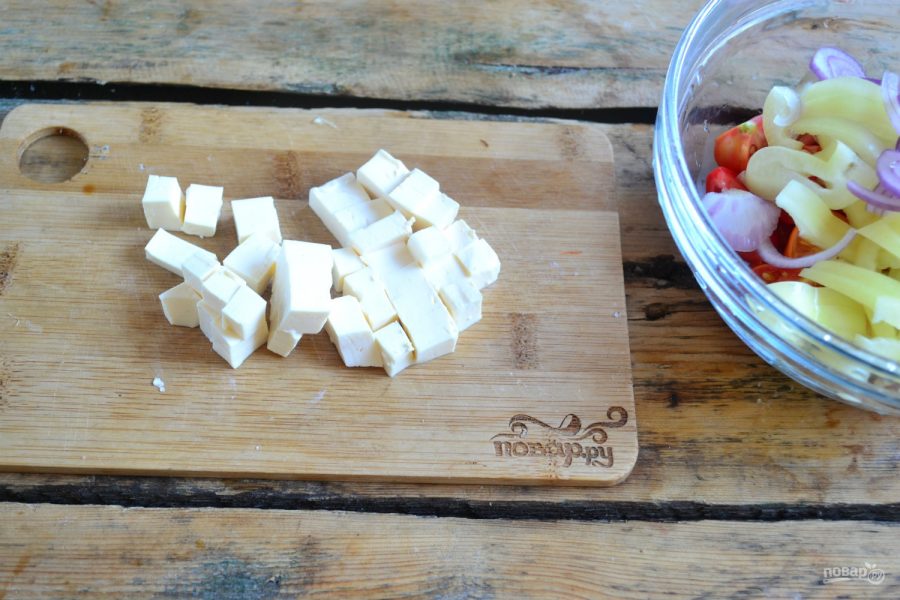 6. Cheese cut into small cubes.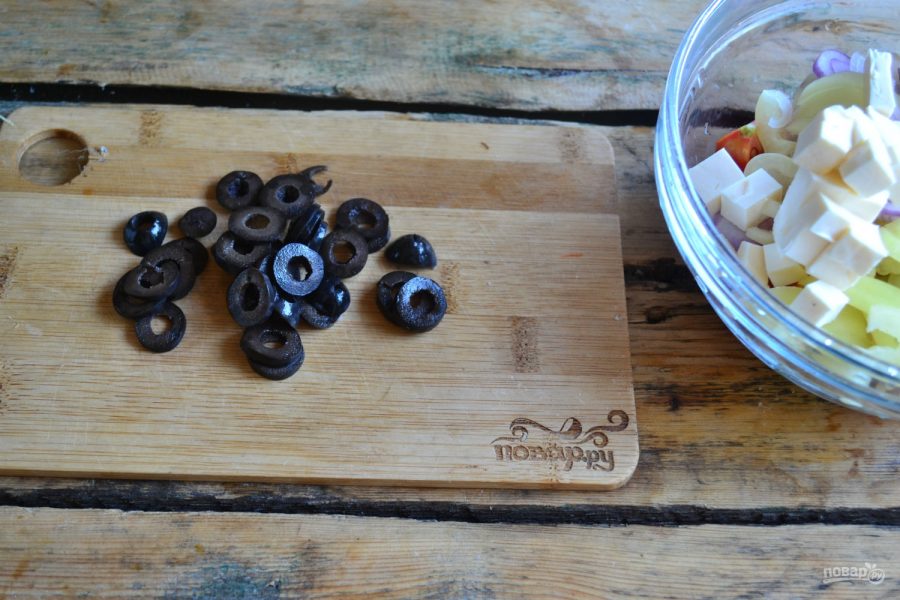 7. Olives can be cut into slices, and can add to salad whole, or cut in half.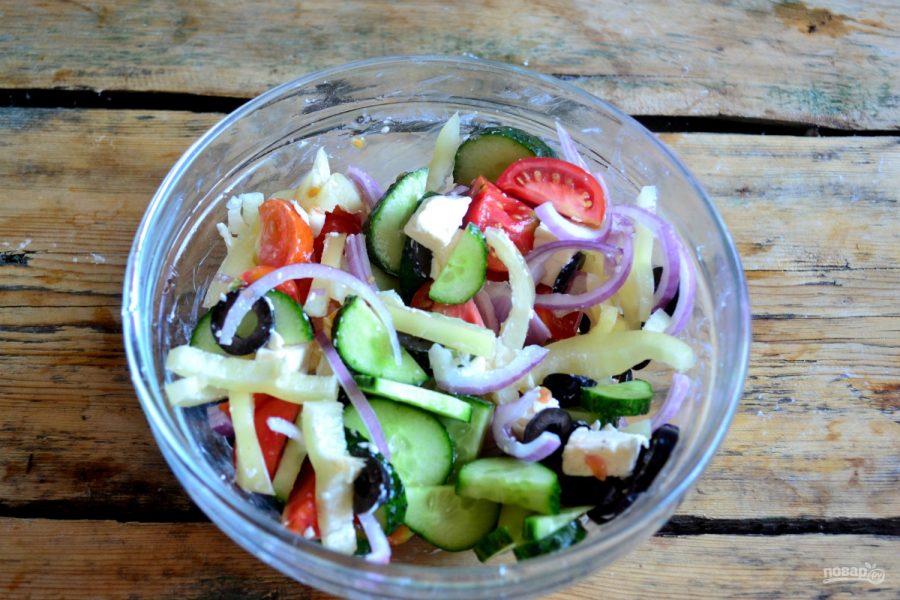 8. Mix all the prepared ingredients.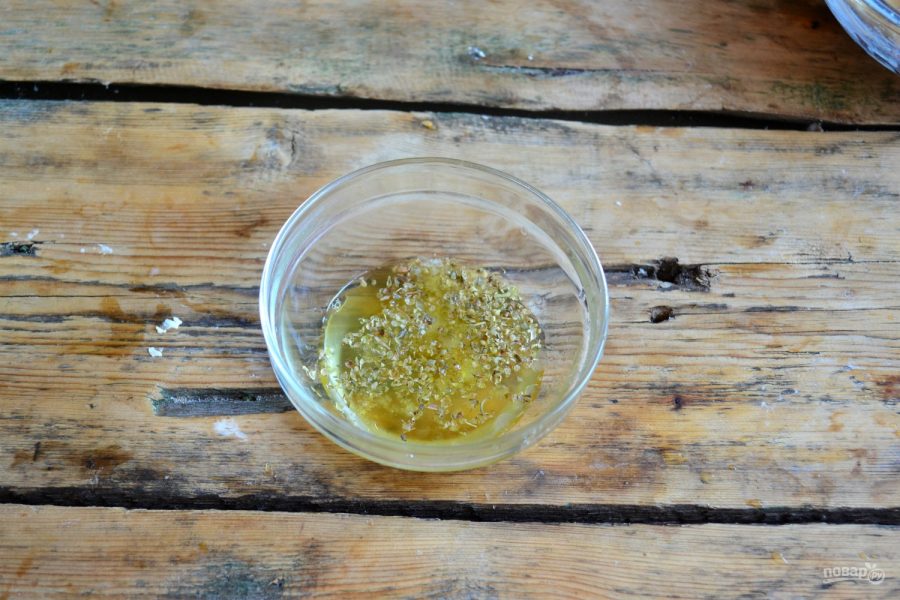 9. For the sauce combine the olive oil, the juice of half a lemon, salt and oregano. Mix everything well.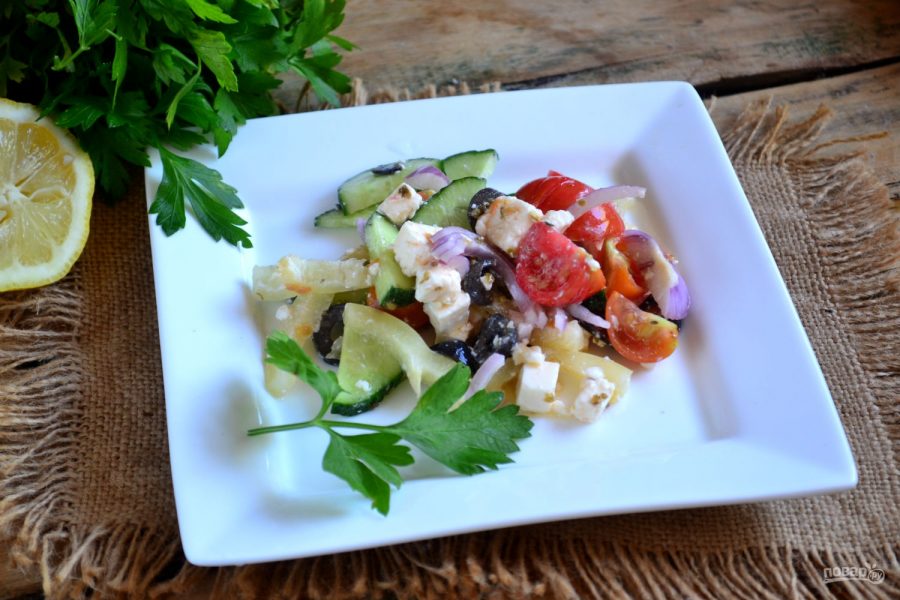 10. Pour the prepared salad dressing and mix. Greek salad classic ready. Serve with roasted meats and other hot dishes. Bon appetit!