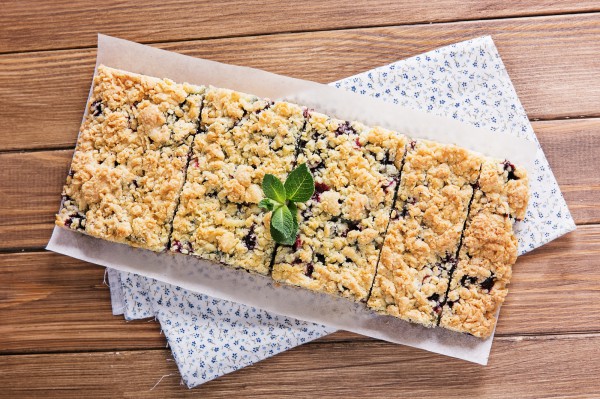 In the markets and in the greenhouse it is possible to find the fresh strawberries, and soon it will appear on the open ground. This delicious and healthy berries can be used in pure form, with sugar and cream. An incredibly delicious pie with strawberries.
Ingredients
Butter: 200 g
Eggs: 3 PCs.
Strawberries: 350g
Sugar: 3/4 Cup
Flour: 1.5 cups
Salt: a pinch
Baking powder: 1/2 tsp
Vanilla powder: a pinch
Cooking time: 90 min | servings: 8 servings
Cake recipe with strawberries is familiar to many Housewives, it is made on the basis of yeast or puff pastry. Today it is possible to prepare a pie with strawberries in multivarka.
Many Housewives are stocking up on strawberries, freezing it. Delicious pie with frozen strawberries is not inferior to "the kindred" with fresh berries. We offer a shortcrust pie with fresh strawberries, which added the egg whites.
Cooking
Grind the egg yolks with the half Cup of sugar, vanilla and salt.
To connect with soft butter, mix well.
Sift into butter mixture the flour and baking powder.
Knead a soft dough, divide it into two unequal parts.
Put a big piece of dough in the fridge, less – in the freezer for 30 minutes.
Slice the strawberries on the plate.
Beat egg whites with remaining sugar until stiff peaks.
Remove dough from the refrigerator and put it in a greased baking dish.
On top put the strawberries and whipped egg whites.
Remove dough from the freezer, grate it on a coarse grater on top of the protein.
Bake 50 minutes at 180 ° C.