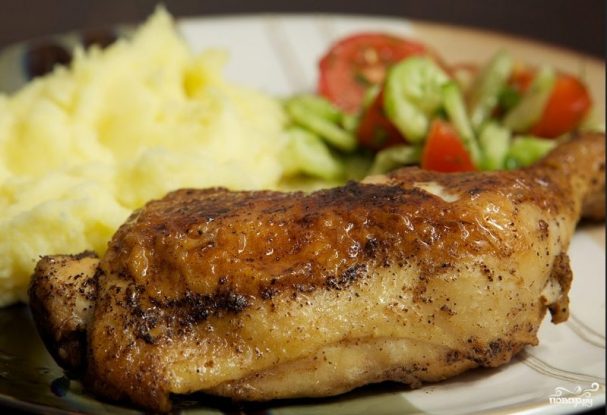 The easiest way to cook chicken is easy to fry. Tell me how to fry chicken legs and cook a delicious lunch or dinner in literally 20 minutes.
Description of preparation:
This is the simplest way to cook chicken legs. The minimum of fuss and ingredients, and the dish still turns out delicious. It is best for this recipe to cook whole chicken legs (drumstick + thigh), however you can likewise fry chicken drumsticks and chicken thighs. Only then the cooking time will be less (the smaller the pieces the faster they cook). The main thing is the correct selection of spices and proper heat treatment. I hope this simple recipe for fried chicken legs you enjoy and find it useful! 😉
Ingredients:
Chicken drumsticks — 5 Pieces (femoral part)
Coriander powder — 2 tbsp. spoon
Cumin — 1 Tbsp. spoon
Ground black pepper — 1 tbsp. spoon
Salt – to taste
Olive oil — 100 Ml
Number of servings: 5
How to cook "Fried chicken legs"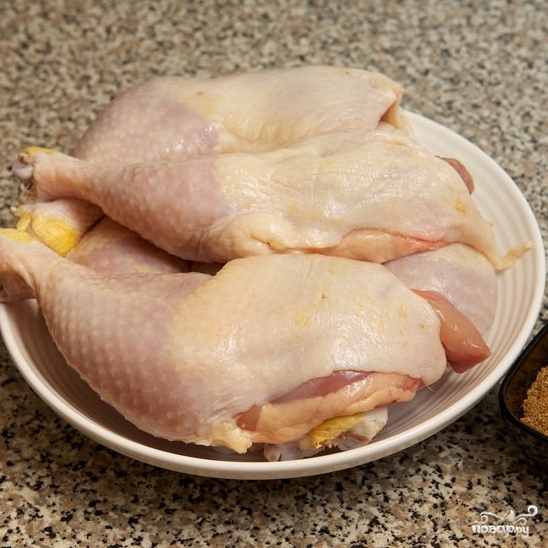 Prepare the ingredients. Chicken legs thoroughly under running water, blot with a paper towel.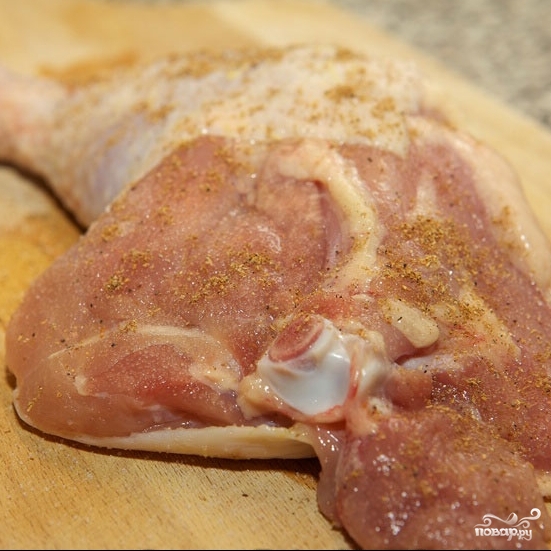 Each chicken leg generously RUB with salt on all sides, and then sprinkle with spices.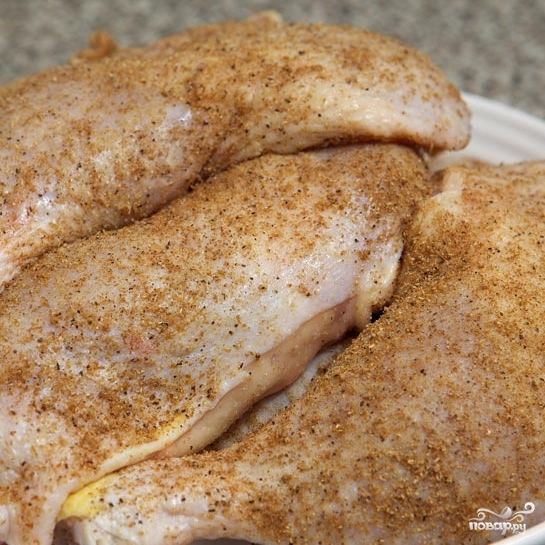 In the same way, RUB salt and spices all the other legs.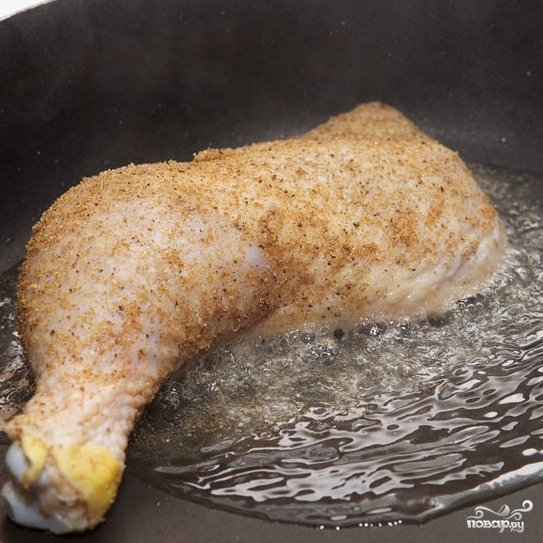 In a frying pan over medium heat, heat the olive oil. In hot oil put the chicken legs.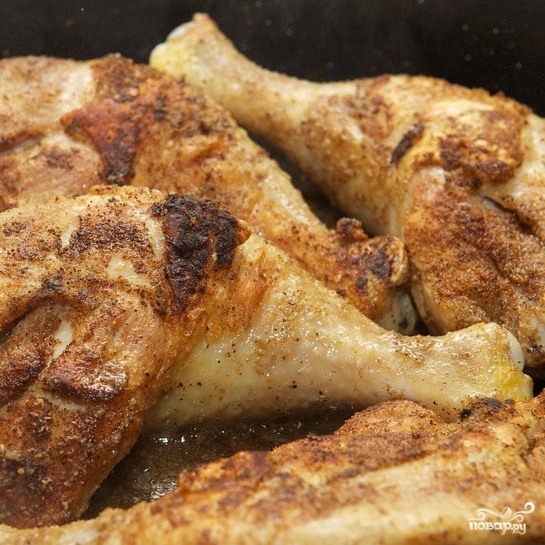 Cook 2 minutes over medium heat, then flip the legs and cook the other side.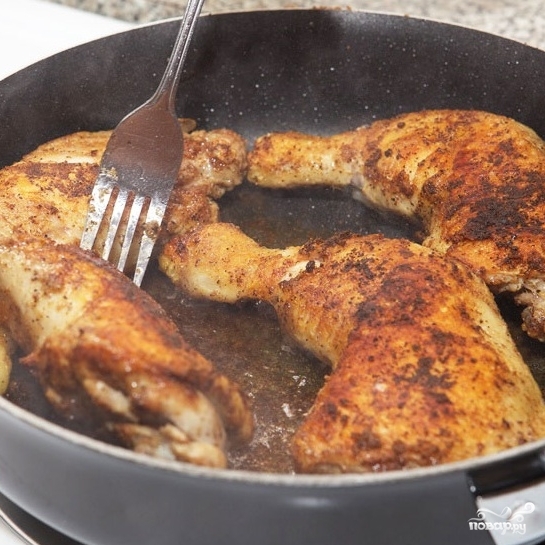 A total of chicken legs need to cook for 12 minutes, turning every 2 minutes. You want to cook on medium heat under the lid. If start to burn – reduce heat.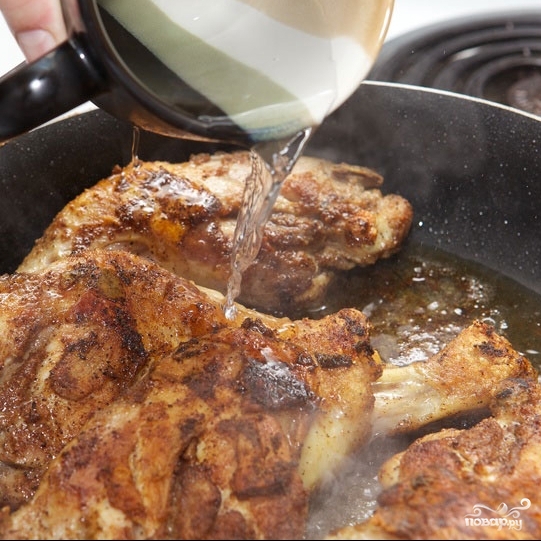 Now add to the pan 1 Cup water, reduce heat and cook until the complete evaporation of the water under the lid. The chicken will have become soft and reach the state of readiness.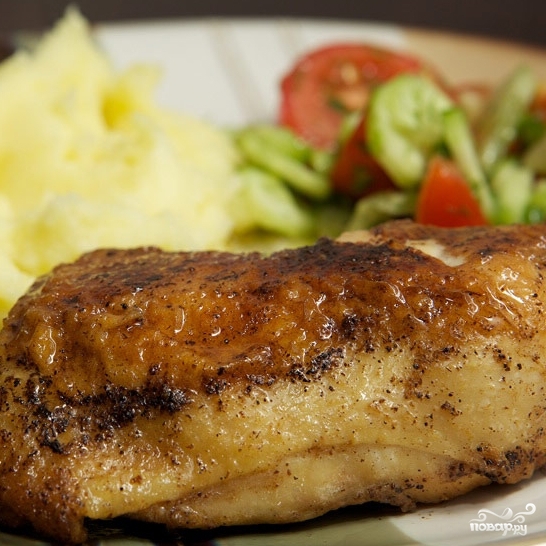 Fried chicken legs ready. Serve immediately while hot. Bon appetit! 😉