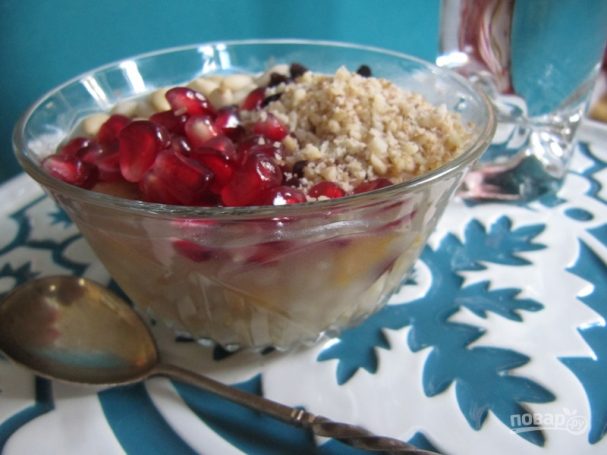 Turkish cuisine has in its Arsenal a lot of desserts. Baklava, halva, Turkish delight, and it's only the most famous recipes. And how many of those who are worthy of our attention. For example, this is well worth a read.
Description of preparation:
View how to cook a dessert of Noah (Ashure). This is one of the oldest dishes of Turkish cuisine. According to legend, what Noah made it the 10th day in the ark of the remaining available products. The ingredients really matched unsuited, but all United in the best way.
Ingredients:
Wheat — 3-4 Cups
Beans — 1.5 Cups (boiled)
Chickpea — 1.5 Cup (boiled)
Yellow raisins — 0.5 Cups
Black raisins — 0.5 Cups
Sugar — 4-5 Cups
Dried Apricots — 20 Pieces
Orange — 1 Piece
Vanilla sugar — 1 Piece (bag)
Salt — 1 Pinch
Pomegranate — to taste (grain)
Hazelnuts — to taste
Walnuts — to taste
Pistachios — to taste
Ground cinnamon — to taste
Servings: 10-14
How to cook "Dessert Nov (Ashure)"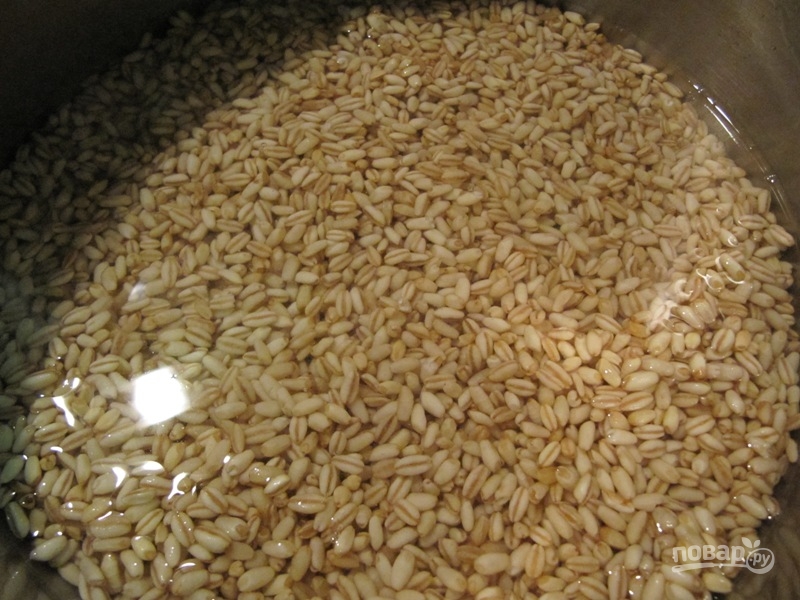 Wheat in the evening rinse. Then fill it with water so that it completely covered the grain. Bring the water to a boil, and then simmer for 5 minutes. Then cover and leave overnight.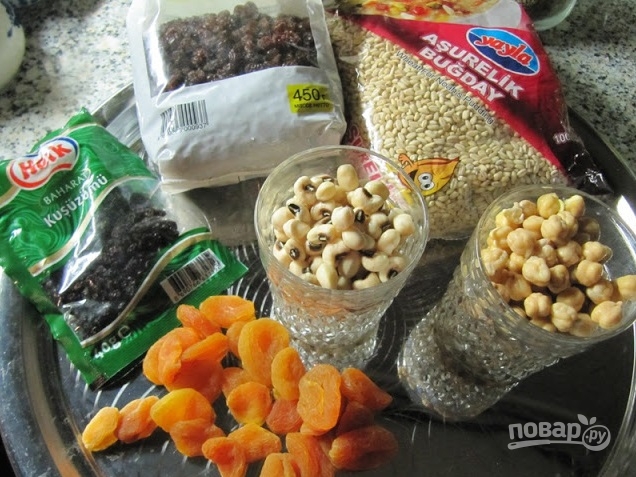 Also pre-wash and soak the chickpeas and beans. Leave them for the night. And in the morning boil the beans until tender.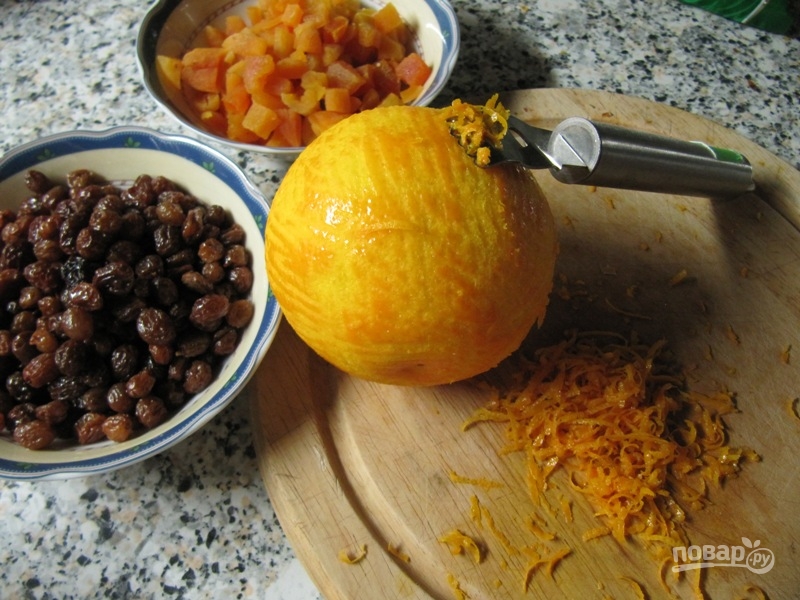 Then proceed to the cooking. With orange pinstripes, remove the zest. The raisins soak in water for a few minutes. Dried apricots cut into cubes.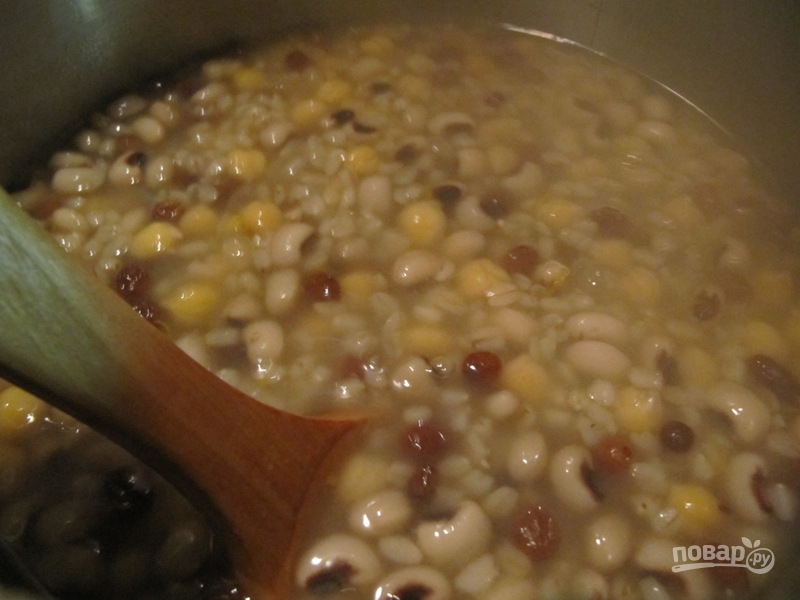 Now therefore the wheat, cover with water and bring to a boil until soft. Then add the chickpeas and beans, add more water. Should be thick consistency.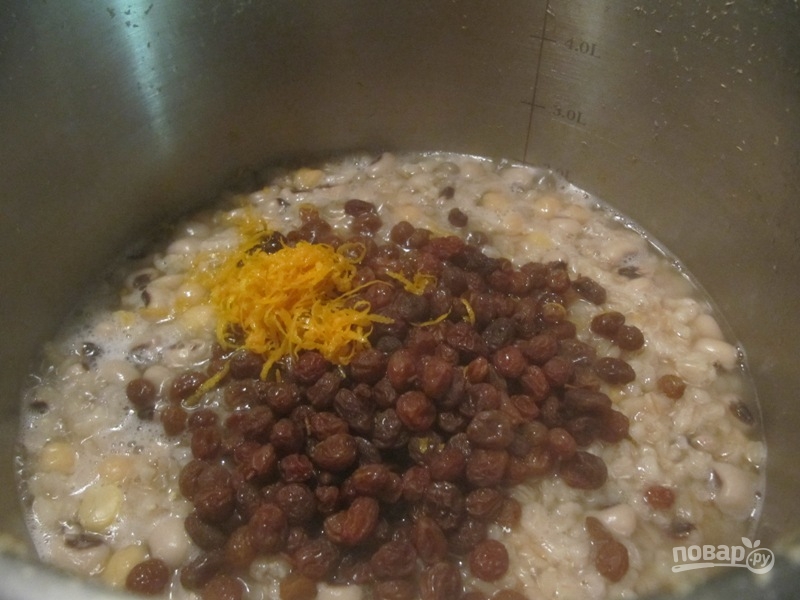 Then in a pan add whole raisins by removing the water, and orange zest. Mix.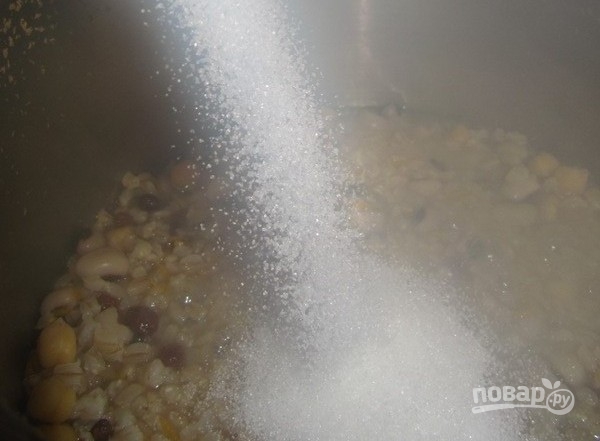 Then stir in the sugar. Cook the mass for another 5 minutes. Next, stir in apricots, salt and vanilla sugar. Mix.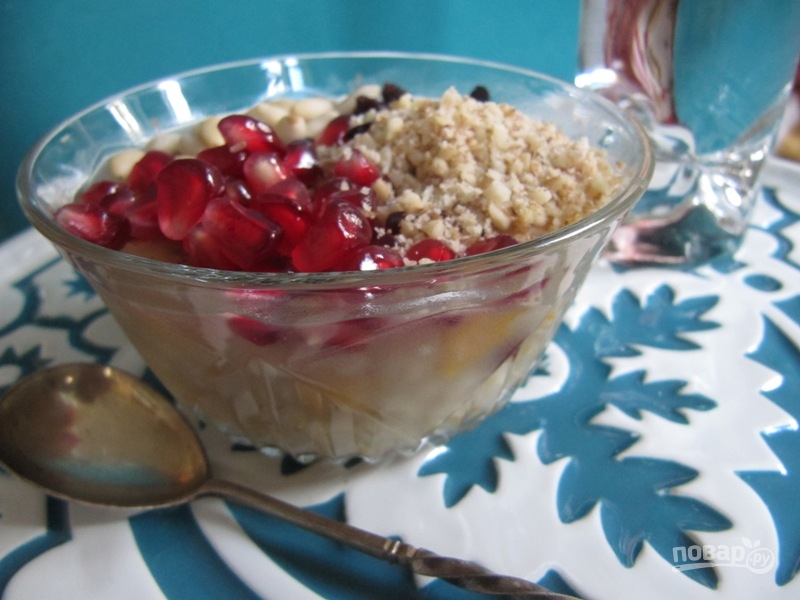 Pour into dessert kremanku and cool. Ashure serve with pomegranate, cinnamon and all kinds of nuts. Pleasant tasting!