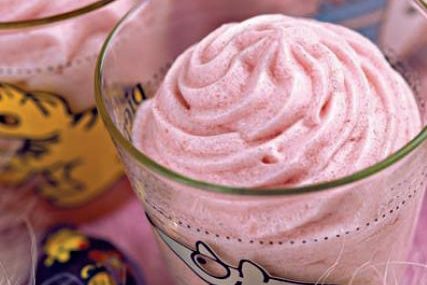 Recipe mousse with semolina and cranberry.
Ingredients:
semolina — 0.5 Cups
sugar — 3 Tbsp. spoon
cranberry — 3 Tbsp. spoon
egg protein — 2 Pieces
Number of servings: 3
How to cook "cranberry Mousse with semolina"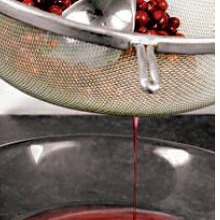 Cranberries a good rinse, dry
and RUB through a sieve. Juice to be postponed. Cranberry pomace pour
2 cups of cold water, put
on the stove and boil. Subtract
the fire, add sugar and cook for 5 minutes. Decant the broth into a clean saucepan.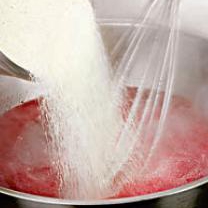 Add in the broth, semolina and, stirring intensively,
to bring to readiness.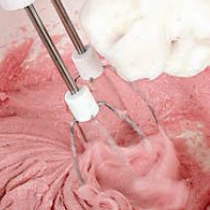 Proteins vzbit in a lush foam. Porridge
add pending juice and well
beat with a mixer. Add whipped
proteins, stir and put in molds. Chill in the fridge for an hour and serve.