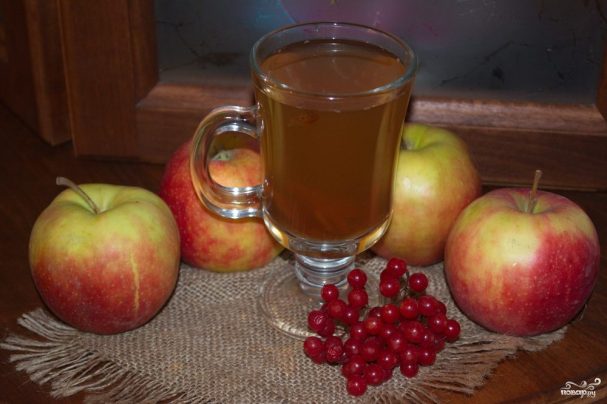 Such gorgeous berries, like cranberry, long prized in the nation for its healing properties. In the spring and summer we are pleased with the color, and in autumn the bright red berries with lots of nutrients.
Description of preparation:
Kalina healing qualities due to its rich nutrients composition. The high content of ascorbic acid and other antioxidants makes berries an indispensable tool in the fight against colds, especially during epidemics of ROSES.
Ingredients:
Kalina Krasnaya — 1 Bunch
Water — 3 Liters
Apples 300 Grams (dried)
Sugar — to taste
Rose hips — 1 Cup (dried)
Number of servings: 20
How to make "Compote of cranberries and apples"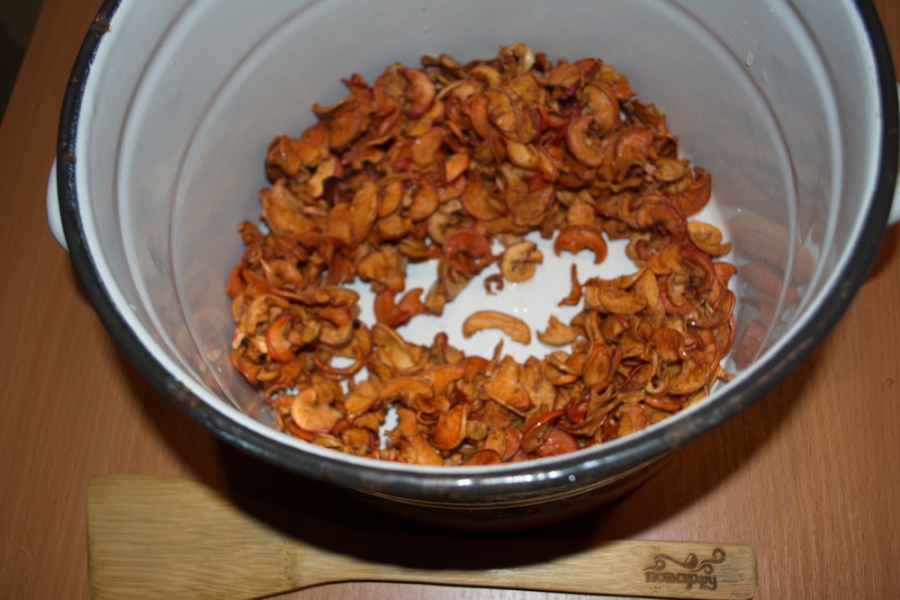 Drying apples need to be washed. I use a colander with large holes. Washed the apples, put in large pot.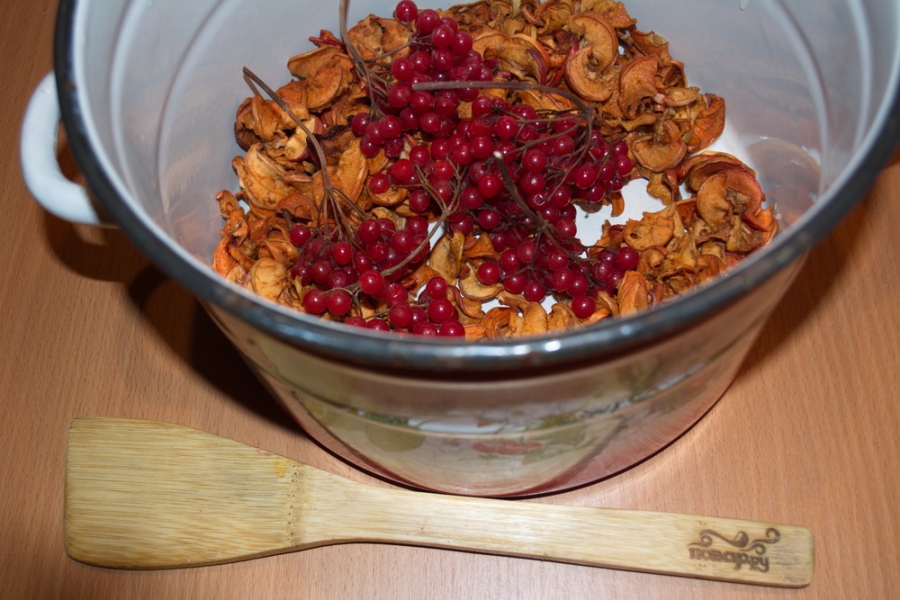 The snowball bundle I have purchased. Those who grow at home, can take as many berries as they like. The finished compote will have a more bright or less bright taste. So, Kalina place to apples. I use viburnum together with twigs.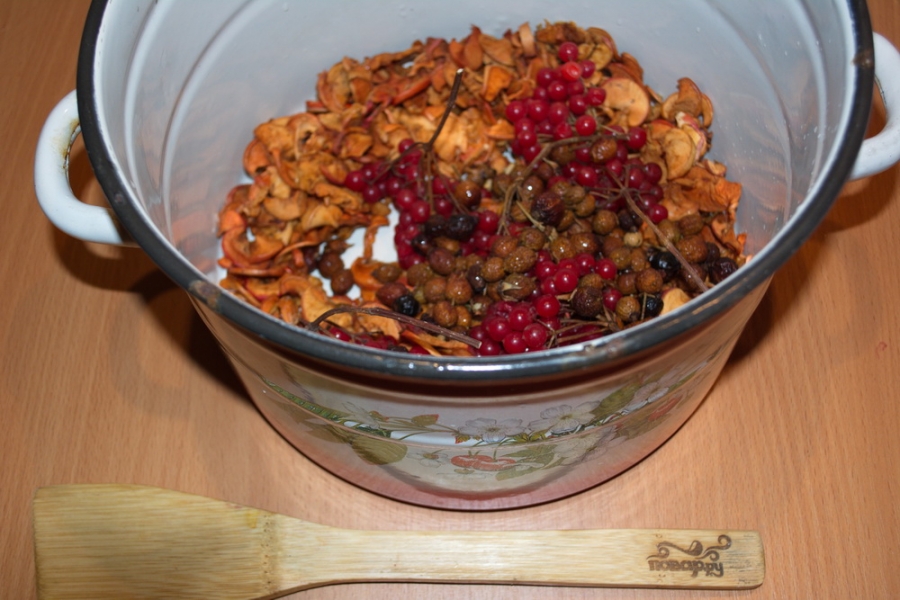 Add washed dried (or fresh) rose.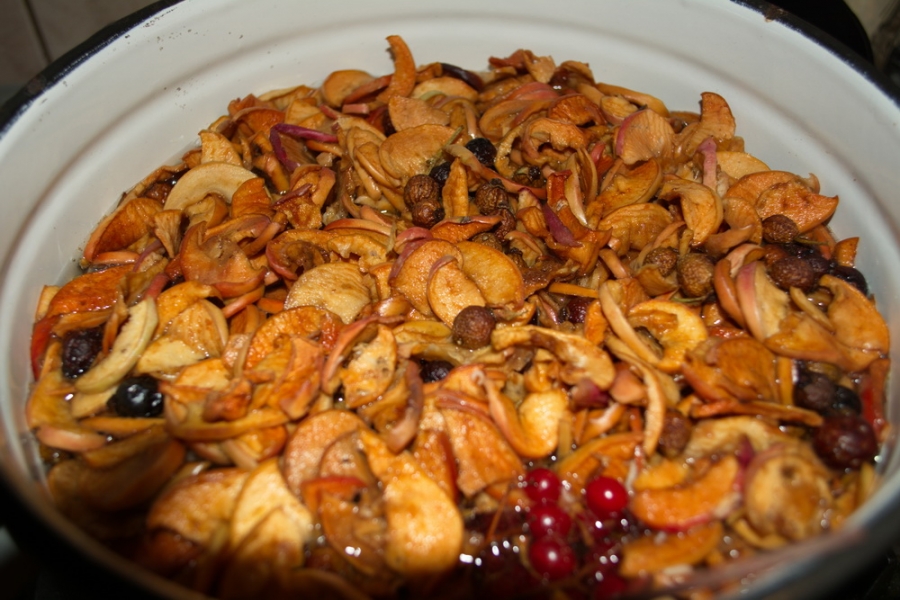 Fill it all with water. Put on the fire and allow to boil. After boiling, cook for another 10-15 minutes. Drying should be well Vivarais.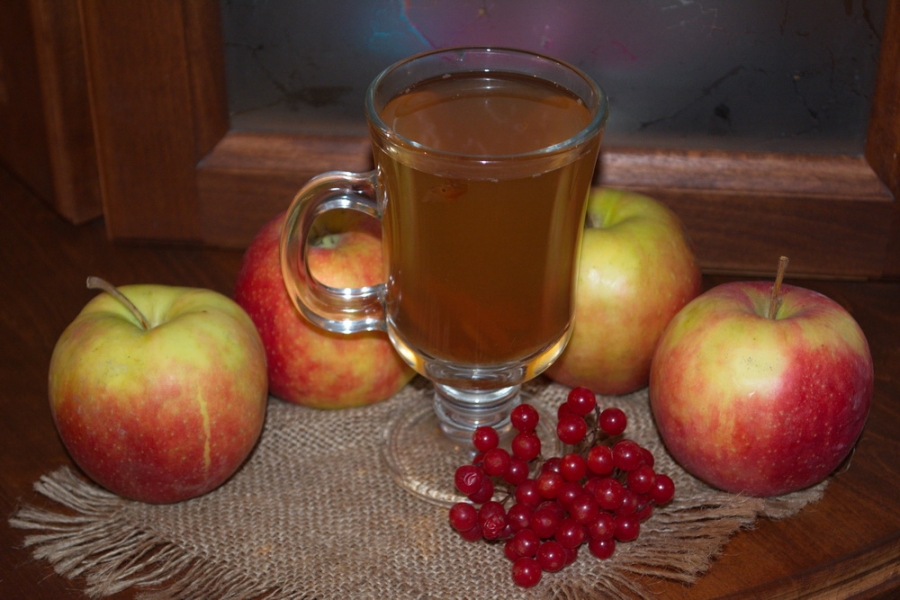 At the end of the compote, add sugar to taste. It took me 6 tablespoons for this volume of liquid. Give a boil and switch off. Ready compote of cranberries and apples is poured into cups and served to the table.