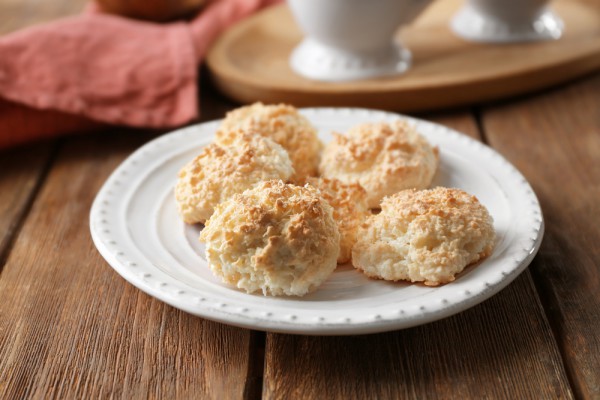 The recipe is simple delicious cookies only three ingredients.
Ingredients
coconut: 100 g
eggs: 1 PC.
Cooking time: 30 min | servings: 8 servings
Cookies made from coconut
depositphotos.com
1. Beat egg with sugar. The mixture should become fluffy and to turn white.
2. Add coconut and mix thoroughly.
3. Line a baking sheet with parchment paper and grease with oil, put the dough with a spoon.
4. Bake cookies in a preheated 180 C oven for 20-25 minutes. Before serving to cool.
5. Serve with cocoa or hot chocolate.