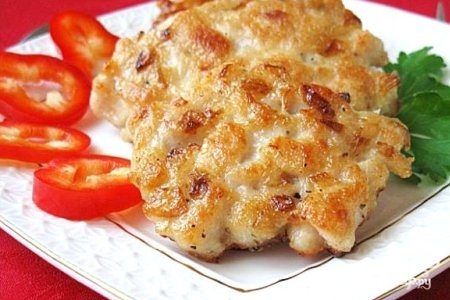 Love burgers? Try to add variety to their composition and shape and cook the chicken patties not from minced meat and minced fillet and cheese. Believe me, the novelty will not disappoint You!
Description of the preparation:
Using this recipe, you'll make a wonderful dinner dish for the whole family – chopped chicken cutlets with cheese. The dish is very tasty, tender and completely original. As a side dish to him well suited to pasta, rice, and mashed potatoes. So, tell me how to cook chopped chicken cutlets with cheese!
Ingredients:
Chicken fillet — 400 Grams
Egg — 1 Piece
Cheese — 120 Grams (solid)
Mayonnaise — 100 Grams
Flour — 30 Grams
Green onions — to taste
salt to taste
pepper to taste
Number of servings: Four
How to cook "Chopped chicken cutlets with cheese"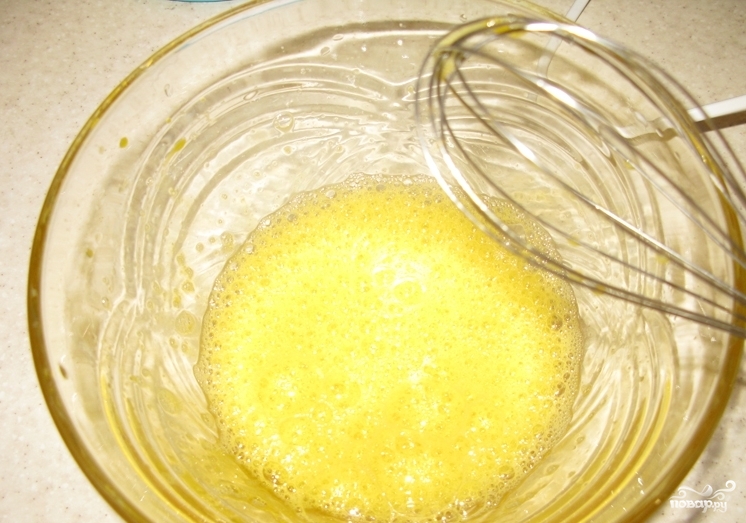 1. Whisk egg with a fork or whisk.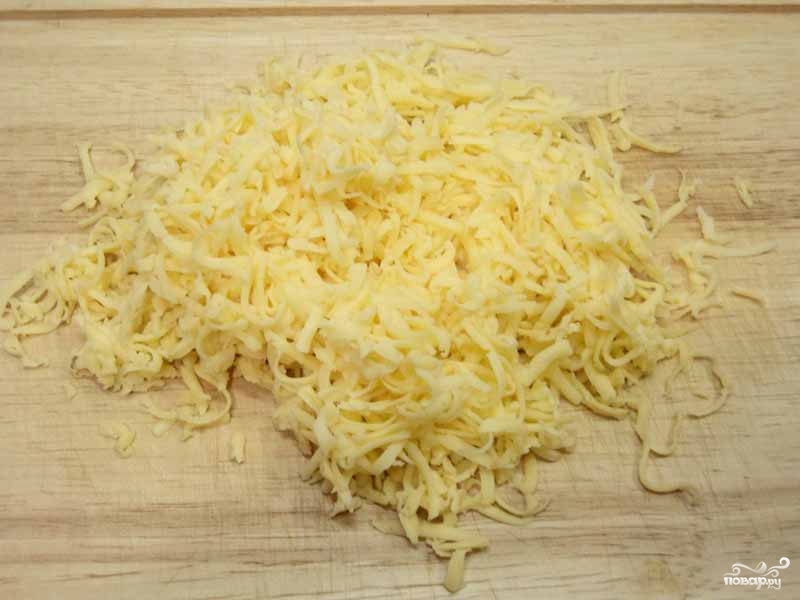 2. Cheese RUB on a grater.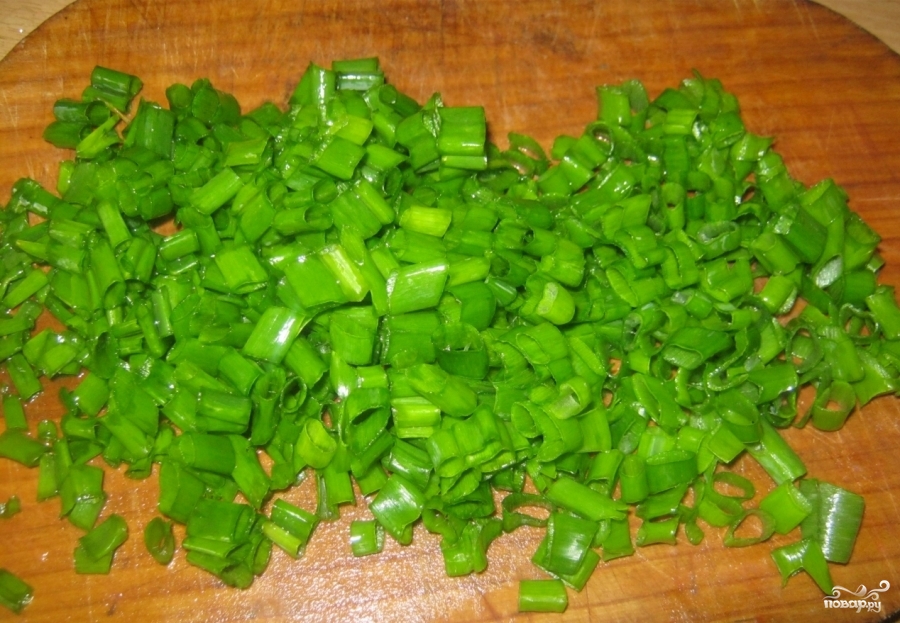 3. Finely chop the green onions.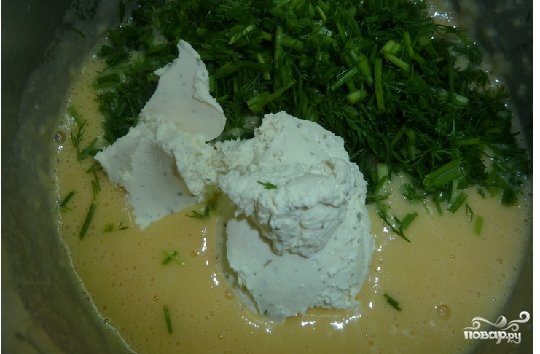 4. In a bowl, mix the beaten egg with cheese, chives and mayonnaise. Add flour, salt and pepper. You can also add other spices, for example, the seasoning for the chicken. Mix well all the ingredients until obtaining a uniform mass.

5. Chicken fillet wash thoroughly, then chop into small pieces.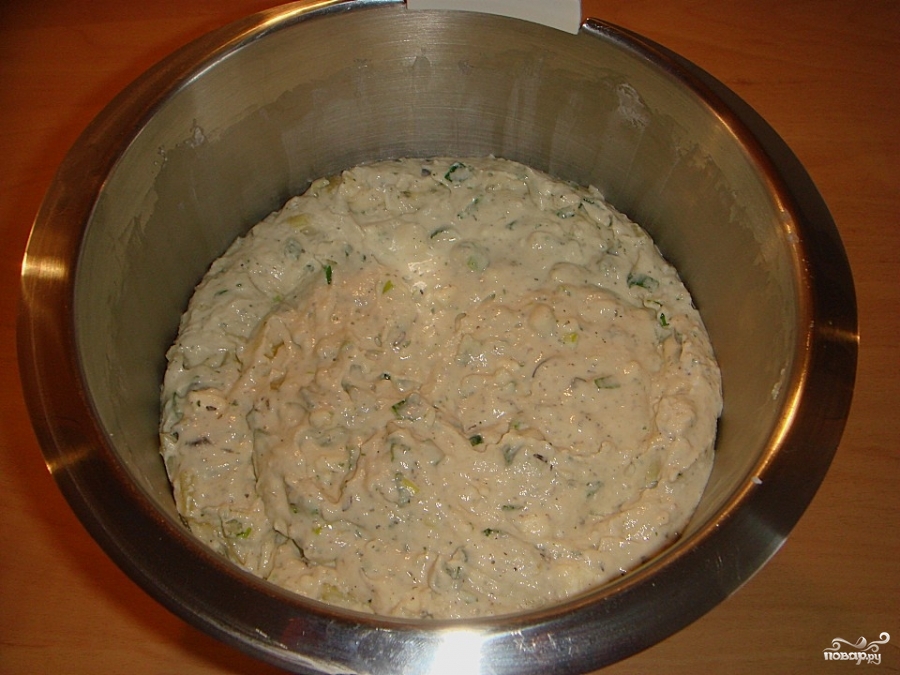 6. Spread shredded chicken in the egg mixture and mix thoroughly the entire contents of the bowl. Then put into the fridge for a few hours.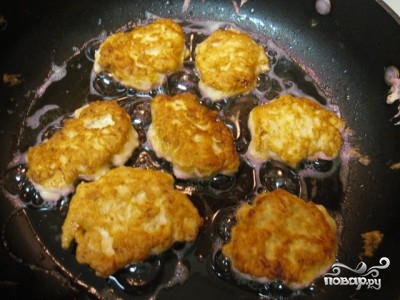 7. When the chicken is soaked in egg and cheese mixture heated in a pan with vegetable oil and a spoon or ladle to spread the contents of the bowl as pancakes. Fry the patties on both sides until cooked.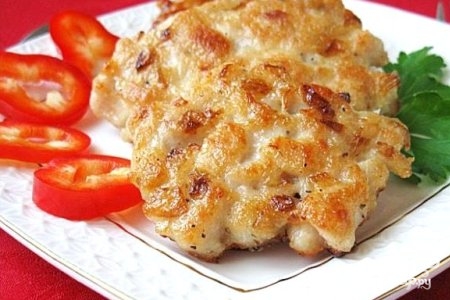 8. Chicken cutlets with cheese is ready! Bon appetit!