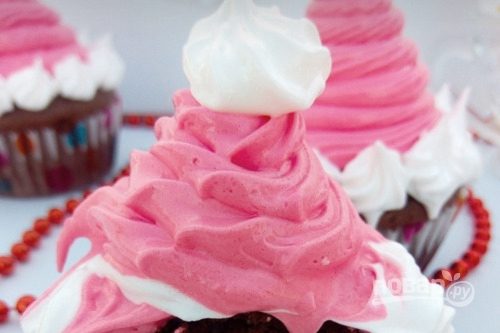 It is impossible to imagine Christmas table without sweets. And it doesn't matter adult or children will gather around this table, everyone will be nice to see the fabulously decorated with Christmas dishes.
Description of preparation:
These Christmas cupcakes – a real gift for little foodies. Bake cupcakes, whip cream, and decorating cupcakes can even children. Chocolate crust & cream is a harmonious taste and an unforgettable experience! Now, watch how to prepare chocolate cupcakes "Hat of Santa Claus".
Ingredients:
Wheat flour — 2 Cups
Condensed milk — 150 Grams
Cocoa powder — 2 tbsp. spoon
Dark chocolate — 50 Grams
Chicken eggs — 2 Pieces
Baking powder — 1.5 teaspoons
Vanilla sugar — 1 teaspoon
Egg whites — 3 Pieces
Butter — 30 Grams
Sugar — 100 Grams
Citric acid — 1 Pinch
Number of servings: 9
How to make "chocolate Cupcakes "Hat of Santa Claus""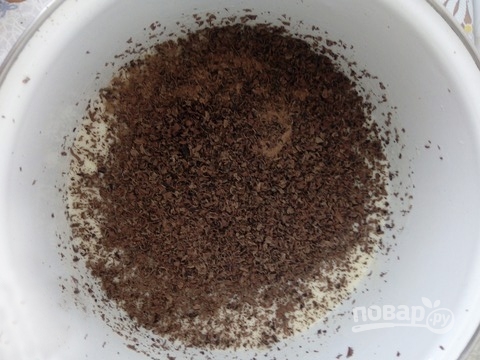 In a bowl mix eggs, vanilla, butter and condensed milk.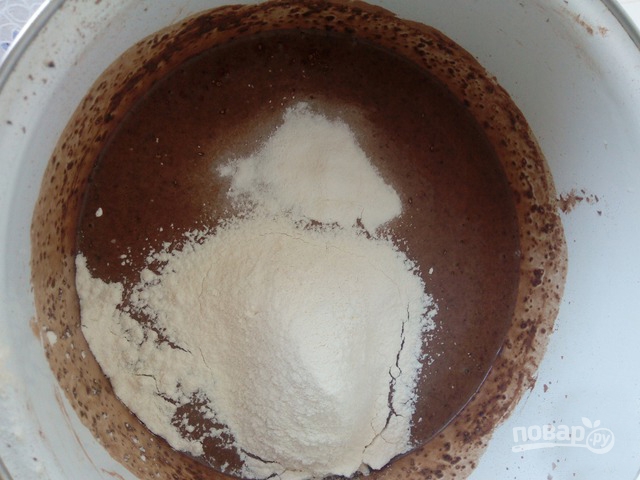 Add cocoa powder and grated chocolate. Add sieved flour and baking powder and mix again.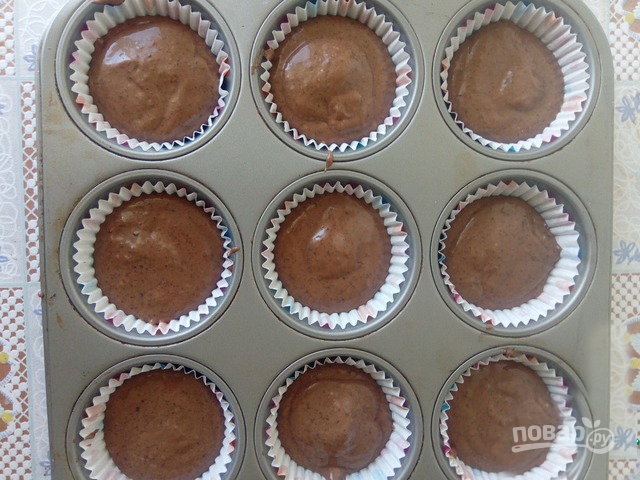 Form to half fill the test. Bake at 180 degrees until cooked. Readiness check with a dry match.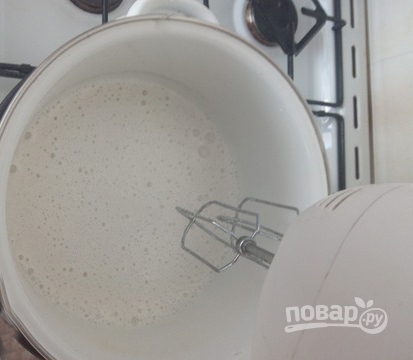 For cream, combine whites, vanilla and simple sugar, citric acid. A little beat with a mixer and put in a water bath. Whip the cream in a water bath for 10 minutes.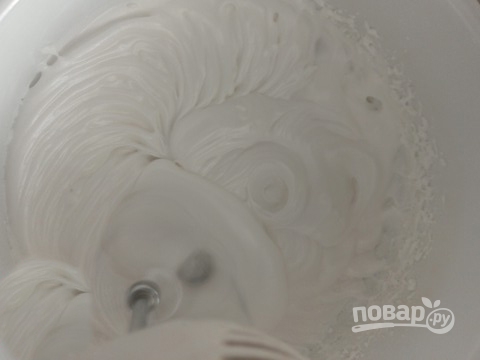 Remove from heat and whip the cream with a mixer for about 3 minutes.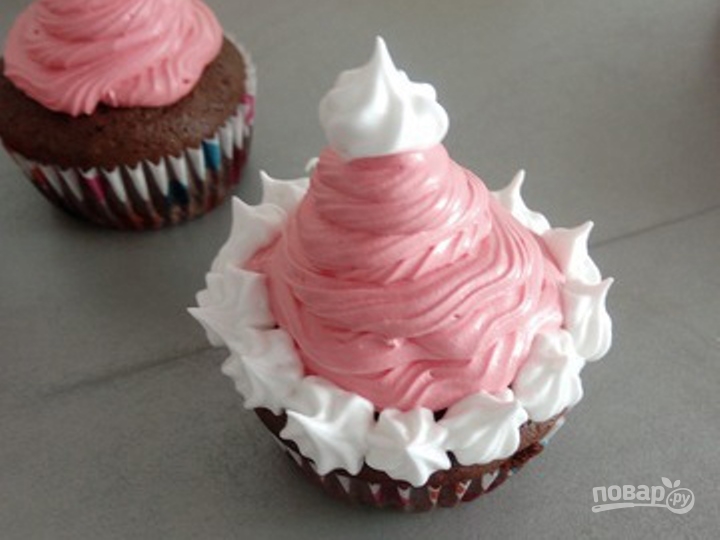 Decorate cupcakes with cream, make the caps using a pastry bag and "the edge" hat.