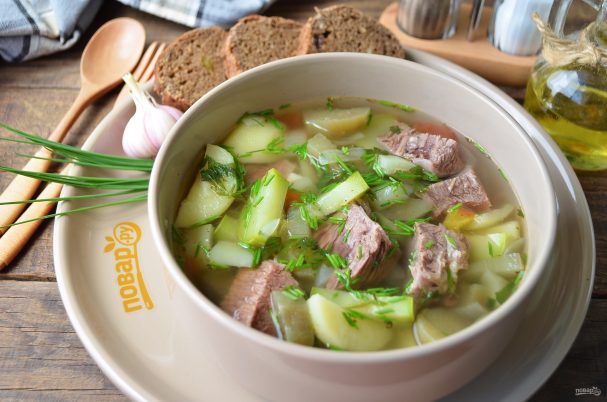 His decided to cook on the fire, then it is particularly fragrant. But at home it is possible to prepare not less tasty Cossack soup. The composition is very simple: vegetables, meat, water and spices. Look!
Description of preparation:
Will tell you how to cook just gorgeous his. The first task is the choice of meat. His decided to cook lamb or beef, place the pork. To the broth was rich, buy the meat on the bone, but I prefer more than diet broths, if I may say so. In many recipes you can find his without marrow, that's another way to cook this rich soup! But the more vegetables, the better. His soup fishermen, hunters, it was cooked in the campaigns on fire. Imagine what flavor? Vegetables in the composition of his must include potatoes, onions, tomatoes. Other vegetables do not have, but the recipe can vary to include eggplant, carrots, zucchini, cabbage and other garden gifts.
Ingredients:
Beef — 600 Grams
Potatoes — 3 Pieces
Eggplant — 1 Piece
Bulgarian pepper — 1 Piece
Zucchini — 0,5 Pieces
Tomato — 1 Piece
Onion — 1 Piece
Parsley — 1 Bunch
Red pepper — to taste
Ground black pepper — to taste
Bay leaf — 1 Piece
Garlic — 2 Cloves
Salt — to taste
Khmeli-suneli — 0,5 teaspoons
Servings: 4-5
How to prepare "his Gorgeous"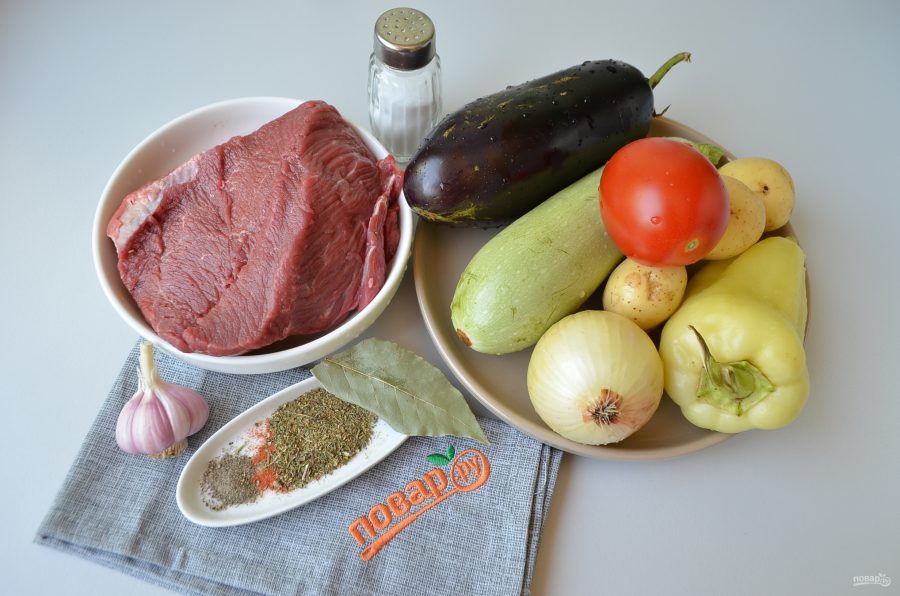 1. Prepare the foods.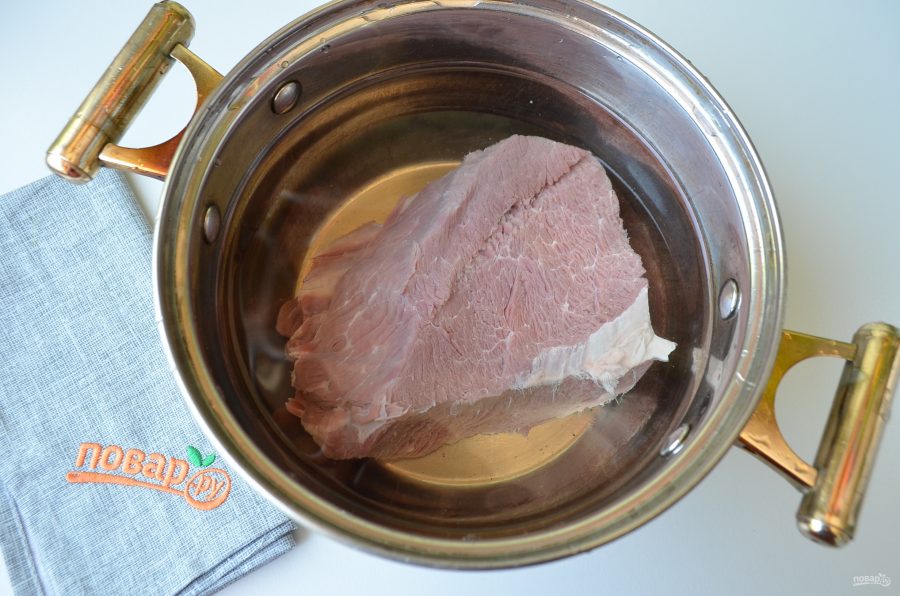 2. Wash the meat thoroughly, fill with clean cold water and cook 2 hours at low boil, remove the foam.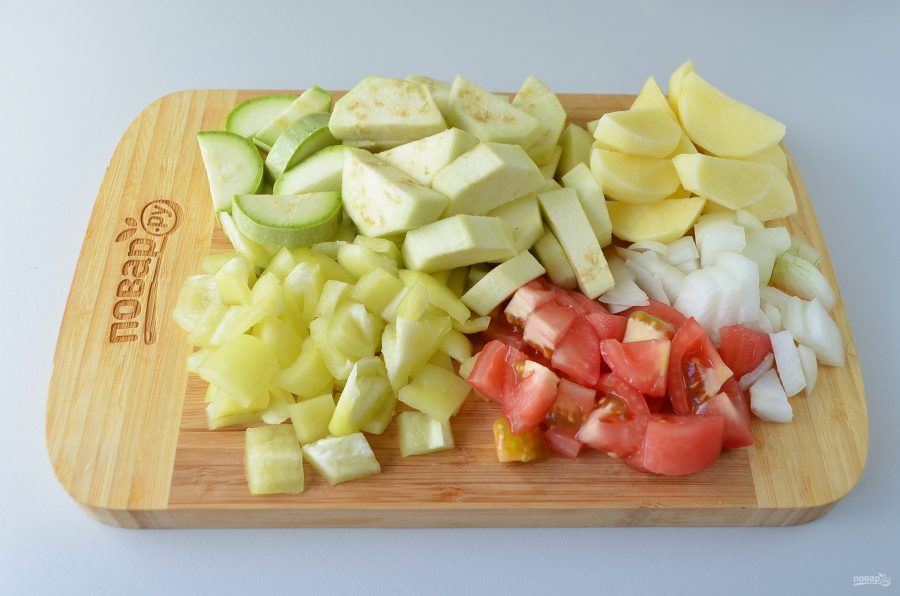 3. After 2 hours, prepare the vegetables, just wash, clean and chop coarsely with tomato and aubergine peel off the skins. Garlic and greens until needed.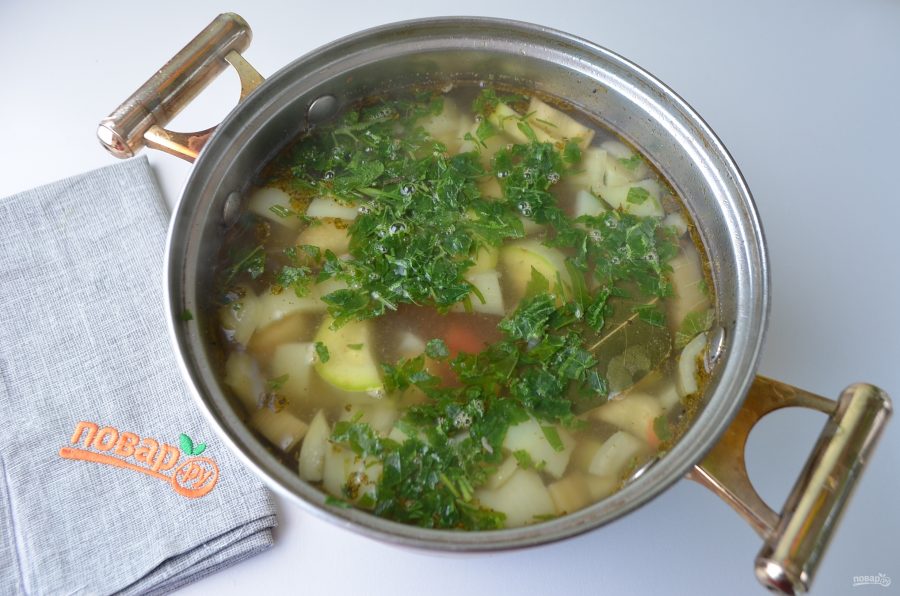 4. Ready meat broth put first the potatoes and salt, boil for 10 minutes. Then add in the soup, eggplant, bell pepper, onion, tomato, zucchini. Cook for 10-12 minutes. Add the Bay leaf, spices, garlic chopped. Boil for 2-3 minutes and turn off the heat.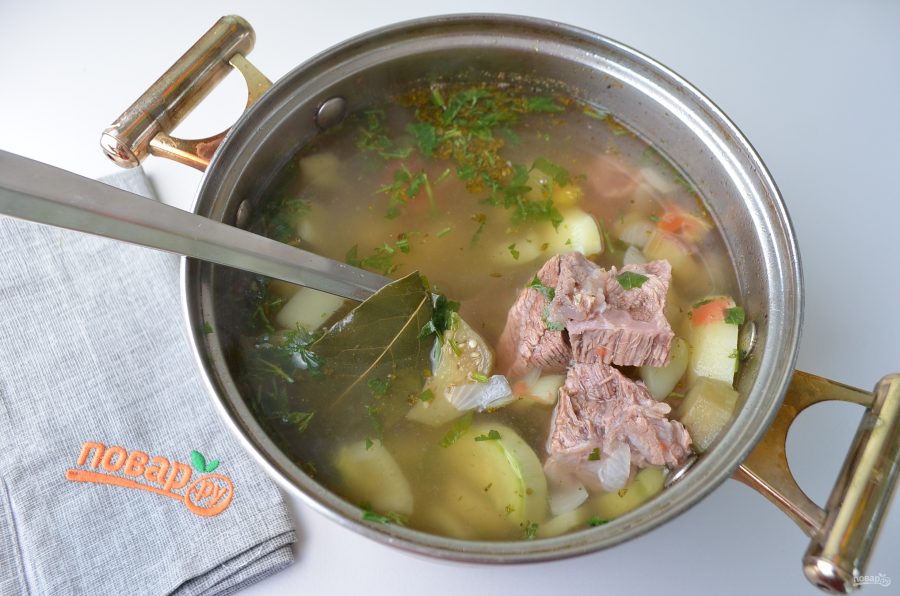 5. Let the soup infuse for 20 minutes under the lid.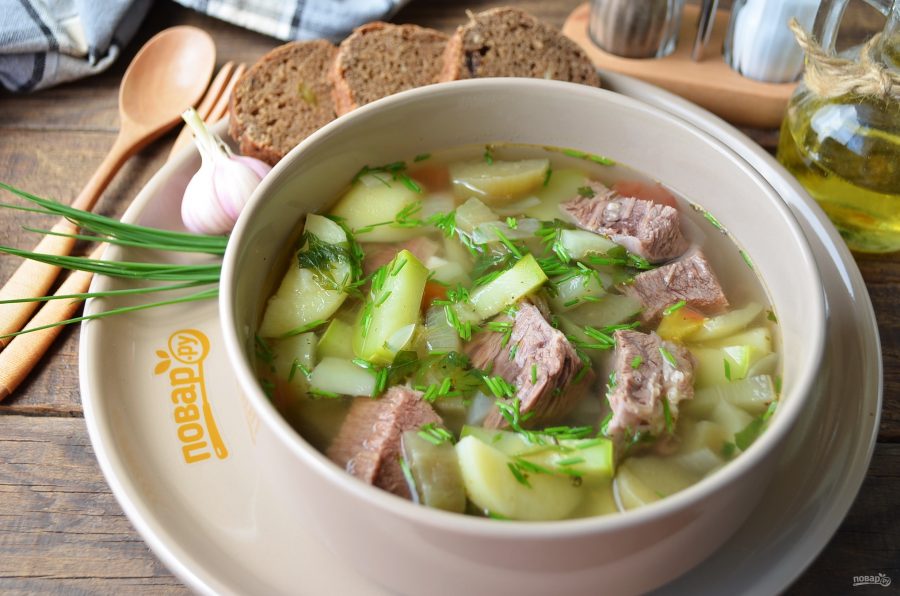 6. Help yourself, his chic ready!