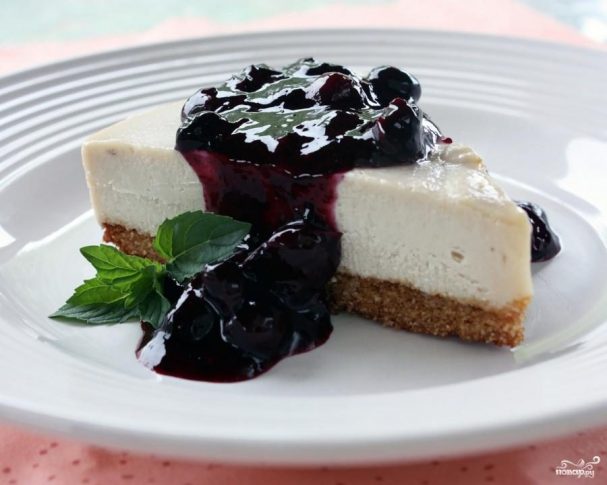 Tells how to prepare cheesecake cheesecake at home – a gentle and delicious dessert with a crispy crust that was initially popular in America, but gradually "conquered" the whole world.
Description of preparation:
Cottage cheese cheesecake (cheesecake in English) – most popular cake of cheese, which in the USA was popular in the ' 80s, however we fashion it went in the 2000s. Of course, very high in calories, this cheesecake, but delicious, the plague 🙂 But still – quite expensive if you buy ready-made at the supermarket or order in a cafe. But the ingredients are very simple, and the process is also simple. Therefore, I recommend to try to cook cheesecake cheesecake at home – if you carefully follow the following recipe, you will definitely get no worse than those of professional bakers. Good luck! 😉
Ingredients:
Flour — 230 Grams (Preferably sift)
Sugar — 250 Grams (Preferably brown)
Butter — 65 Grams
Water — 20 Ml
Eggs — 5 Pieces
Milk — 3 Tbsp. spoon
The cheese is 900 Grams (Preferably low fat)
Vanilla powder — 1 Pinch
Lemon — 1 Piece
Salt — 1 Pinch
Servings: 10
How to cook a "Cheesecake cheese"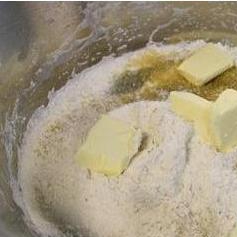 To test the basics we need: 200 g flour (preferably sifted), 65 g sugar,
65 g of butter. All the ingredients are thoroughly mixed in a special
bowl. The mass obtained is added 20 ml. of water.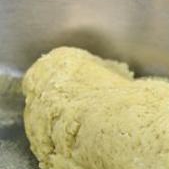 You need to knead hard
dough. If the dough is sticky, I advise him to put in some time in the fridge.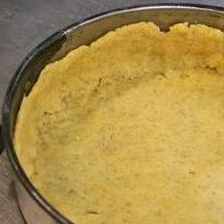 In a baking dish put the pre-cut parchment paper
intended for baking. The prepared dough is placed on the cut out circle of paper and
roll out to the ends of the circle. A ready-made circle of dough and paper placed in
baking dish and form the edges. The dough bake in the oven for 8-10 minutes
at a temperature of 180 degrees.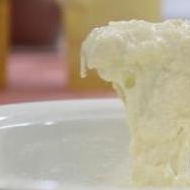 To prepare the filling we will need: 5 eggs 180 g of sugar, lemon juice and a pinch of salt, 2 tbsp flour and 3 tbsp of milk 900 g cottage cheese, zest of 1 lemon. Separate the yolks from the whites. Mix the egg yolks with sugar and beat the whites with the lemon juice and a pinch of salt until frothy. In a separate bowl mix the flour and milk until a thick mass.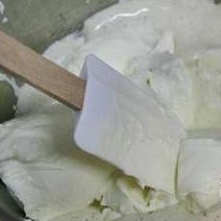 To the whipped proteins add flour mass, vanilla powder to taste and curd
all carefully mix. To the resulting homogeneous mass, add the zest of one
lemon and mix well.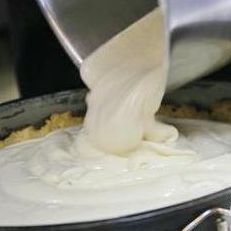 Stuffing placed inside the baked base. Put the pie in the oven
the rack and bake until Golden brown at a temperature of 180 gr.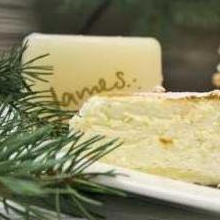 Cottage cheese cheesecake is ready. Served chilled, the dish can be decorated with balls of ice cream covered with grated chocolate. Bon appetit!