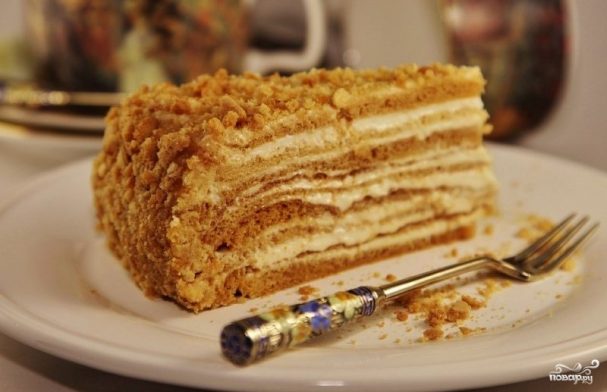 Everyone is well aware of the cake "Medovik" is a treat that you can't refuse even people who are indifferent to sweet. Tells how to prepare the cake "Medovik" at home.
Description of preparation:
Cake "honey cake" – a classic of domestic confectionary, one of the most popular cakes in Russia. Due to its huge popularity, the cake has acquired a lot of variations and interpretations, different cooks prepare it differently. However, I made a very simple cake recipe Medovik is a classic recipe of this wonderful cake. The recipe is time-tested, so you can be sure will be delicious!
Ingredients:
Honey — 4 Tbsp. spoon
Eggs — 3 Pieces
Flour — 4 Cups (520 g)
Sugar — 2 Cups (360 g)
Soda — 1 teaspoon
Sour Cream — 800 Grams
Servings: 12
How to make "Cake "Medovik""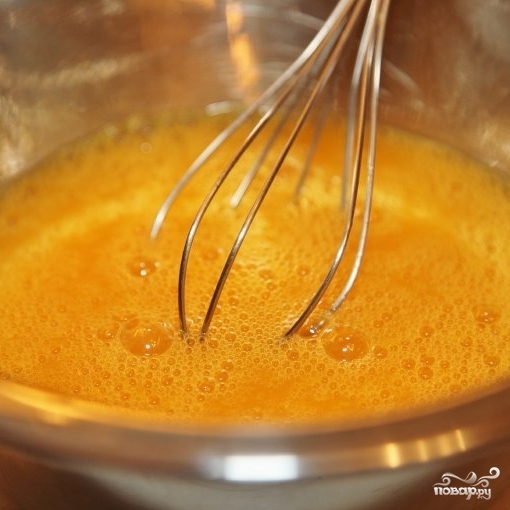 Take a small bowl, whisk to her the eggs and baking soda.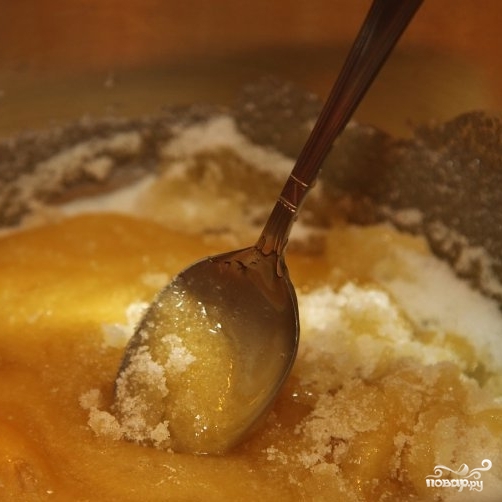 Take a deep saucepan, put the honey and 1 Cup sugar. Put on a slow fire.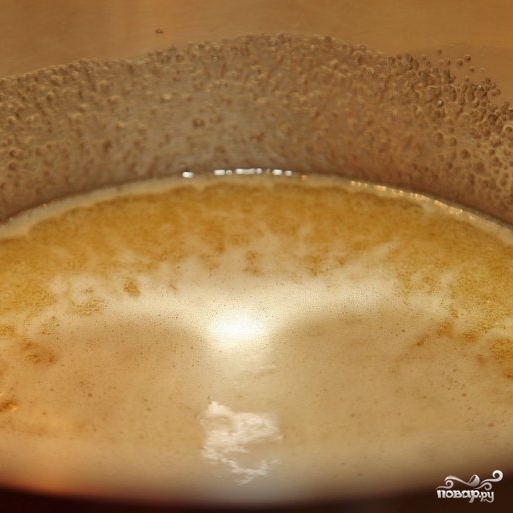 On low heat, stirring occasionally, bring mixture to a boil. Sugar at that time completely dissolved in honey.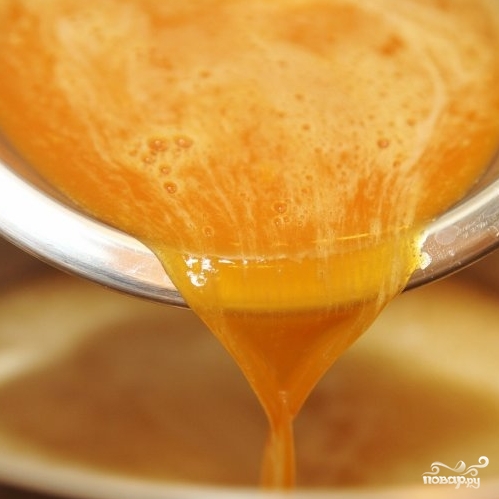 When the mixture begins to boil, introduce into the pot a mixture of eggs and baking soda cooked in the beginning.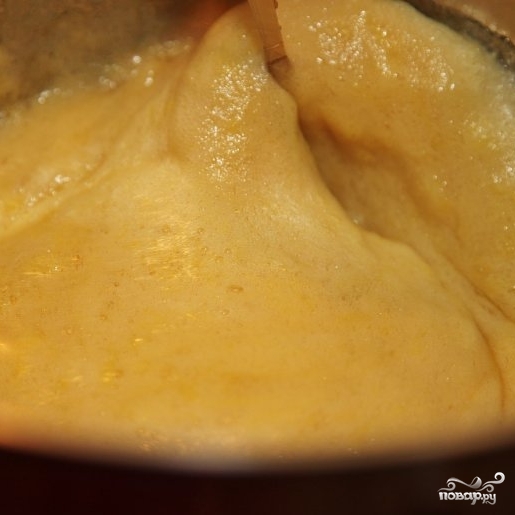 Quickly stirring with a spoon, continue to heat the mixture. When the mixture will increase in volume and become like foam, remove the mixture from the heat.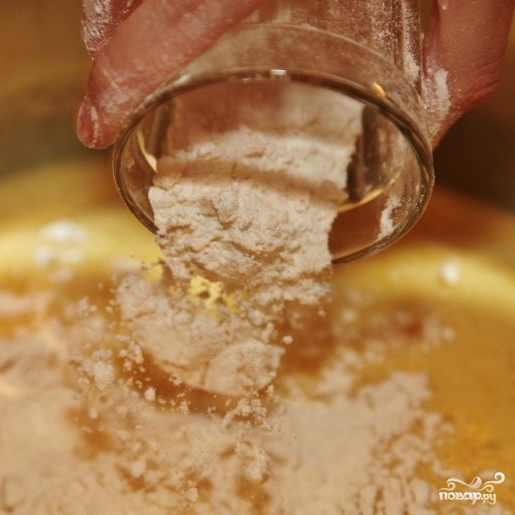 To the resulting mass in small portions enter the flour. Spoon knead the dough (with your hands knead the dough for this cake is inconvenient).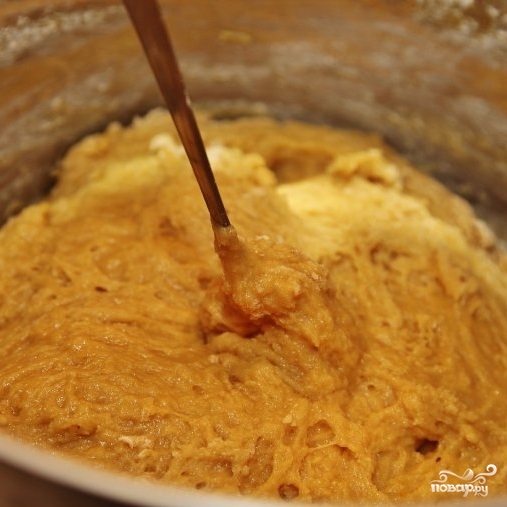 You should have a dense, sticky dough.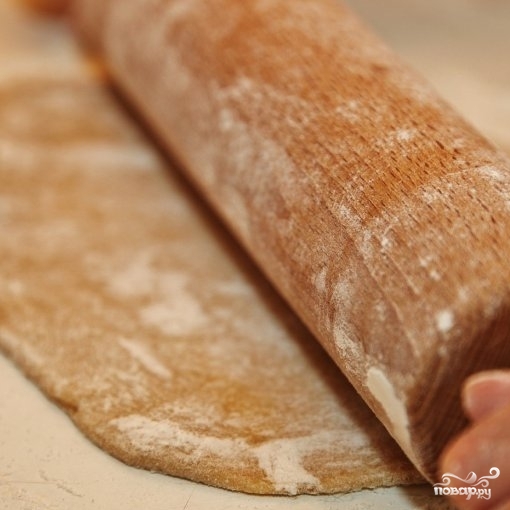 The resulting dough is divided into 10 equal parts, each roll out thinly. This should be done on a floured work surface.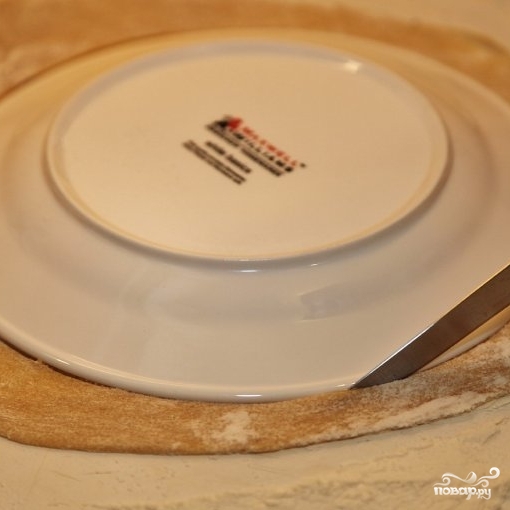 From rolled out dough sheets you need to cut round cakes. As circuits can be used a suitable diameter of the plate.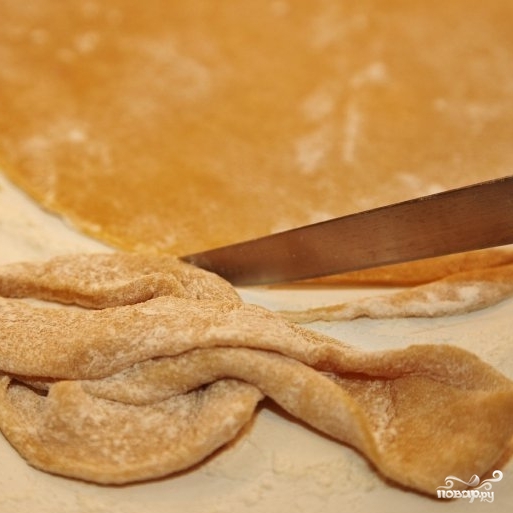 Trim the dough don't throw away – we will still need. Generally, roll out this dough you need to quickly, it quickly hardens and loses its elasticity.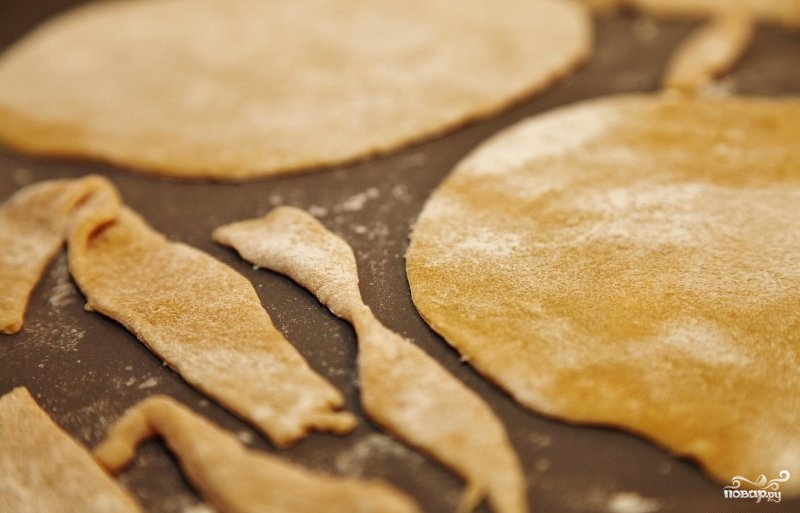 Round cakes together with the scraps we put in the oven, preheated to 200 degrees.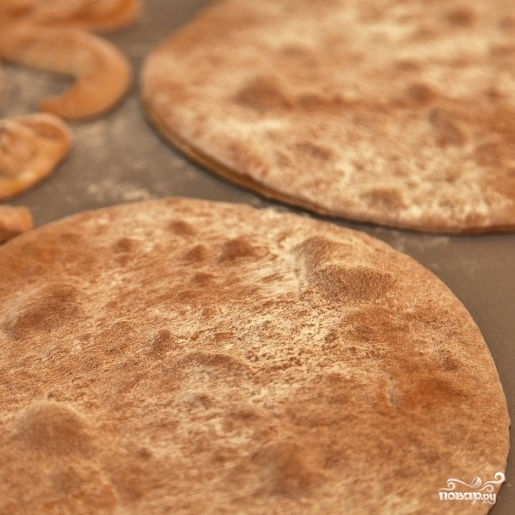 Bake for exactly 5 minutes then take out of the oven.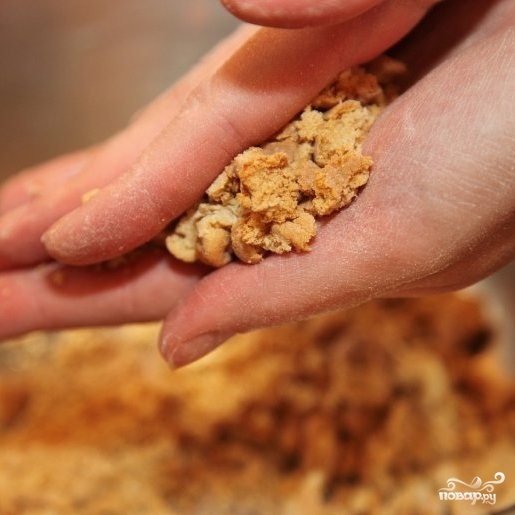 The cakes until set aside, and trimming hand grind in a large crumb.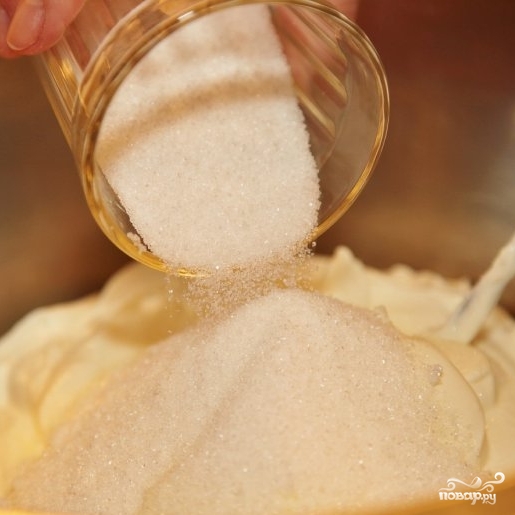 Now you need to prepare the cream. Sour cream mixed with Cup of sugar.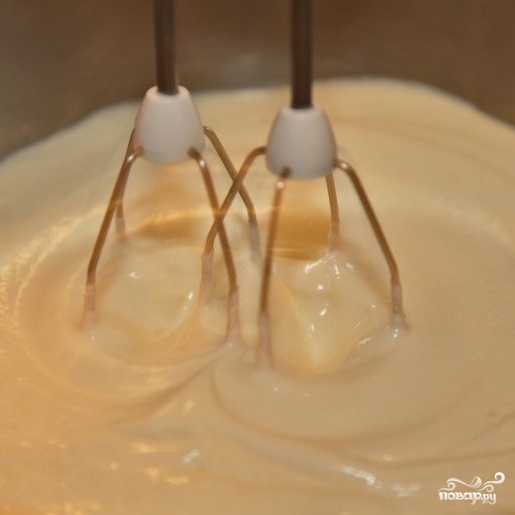 Slightly beat with a mixer until fluffy.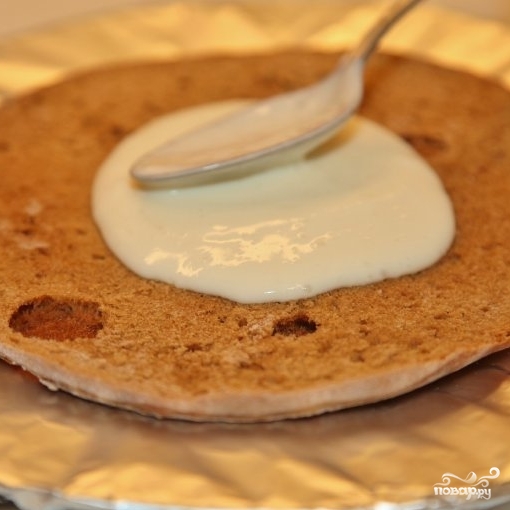 Generated cake. In a large flat plate put the first cake (it is the smoothest, because it is the basis of all design) and generously grease it with cream.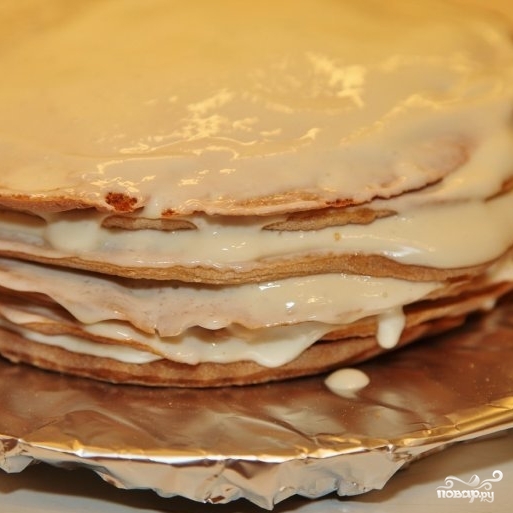 Simple way form the cake, laying the cakes on top of each other and their promazyvaya cream.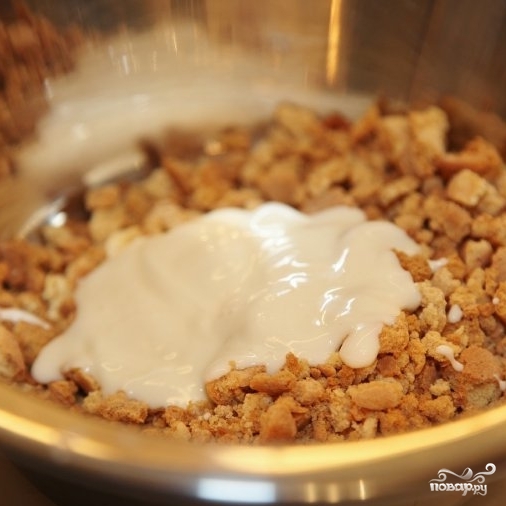 Take half of the crumbs that we got from scraps of cakes, add to them a tablespoon of cream. Stir.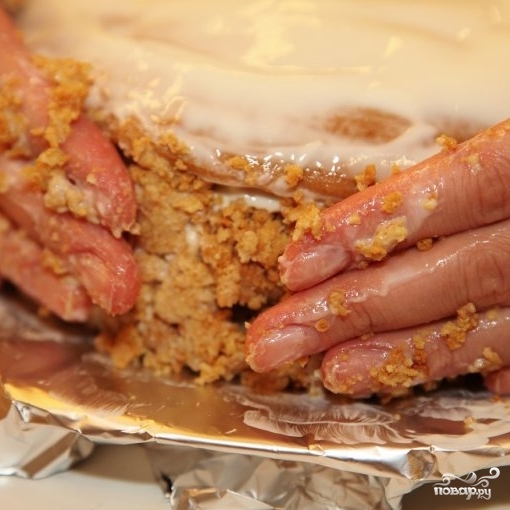 The resulting wet crumb you need to stick round cake on all sides, giving it a neat shape, edges, etc.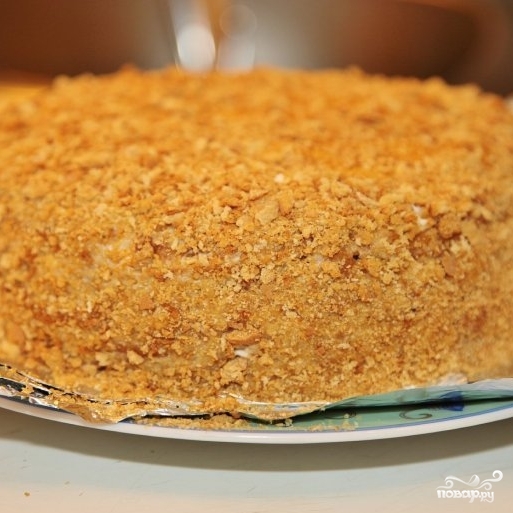 The rest of the crumbs should be crushed even smaller. The resulting fine crumbs sprinkle with cake all over its surface.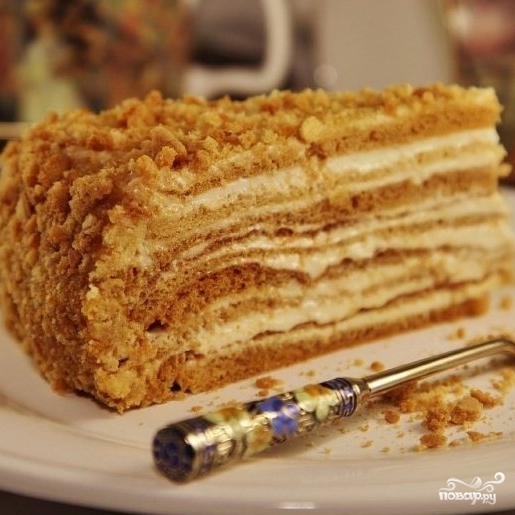 Sent the cake in the fridge for at least 5-6 hours, after which the "cake" will be ready to use. Bon appetit! 😉