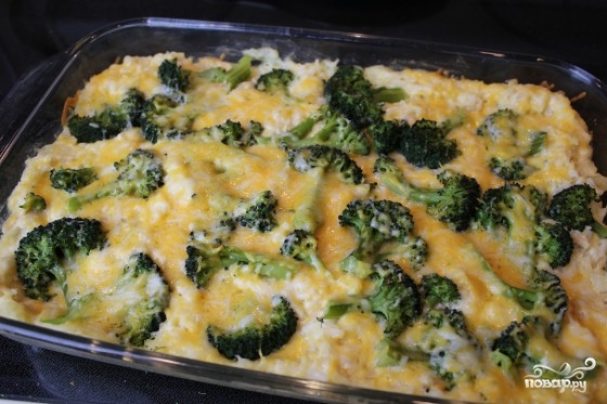 Baked chicken breast with broccoli is a terrific option of a hot meal! Semi-finished products can be prepared in advance, for example, the day before, and the very tender, juicy dish is prepared approximately 20 minutes.
Description of the preparation:
Will prepare baked chicken with broccoli at home. First we need to cook chicken, rice and broccoli. Chicken fillet cut into small pieces, and the cheese should be grated on a medium grater. In a separate bowl, mix all ingredients. It should bake for 20-25 minutes at 180 degrees. Serve hot.
Ingredients:
Chicken — 400-500 Grams
Broccoli — 400 Grams (can be frozen)
Rice — 1 Cup (for rice will need 2 cups of water)
Cream 10-25% — 200 Ml
Cheese grated — 100-150 Grams (about 1.5 cups)
Salt — 1 Pinch
Pepper — 1 Pinch
Number of servings: Four
How to cook "Baked chicken with broccoli"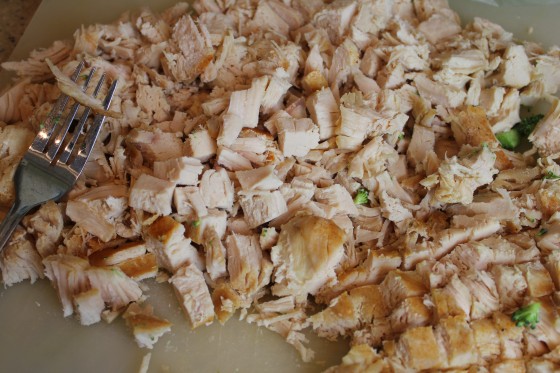 1. So, put on the fire in a saucepan with water and chicken, bring to a boil 2 cups of water for rice and another pot of water for the broccoli. Chicken is cooked 20-25 minutes. Select and slice into small cubes.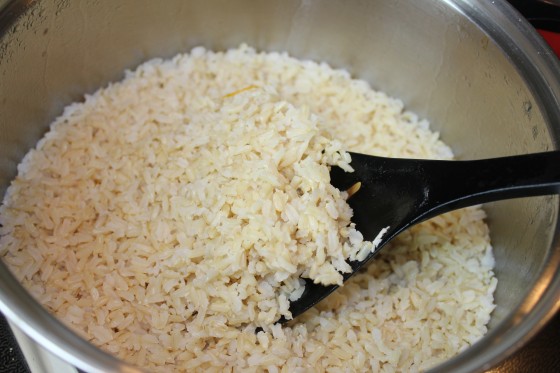 2. Boil a Cup of rice in two cups of water. I usually washed the rice and put into cold water, then watching its readiness periodically stirring. Cooking rice will take about 20 minutes.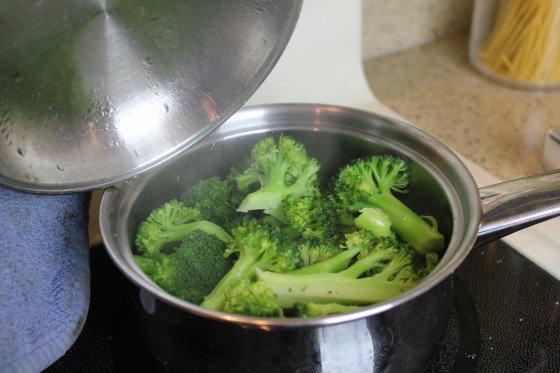 3. Broccoli cut into florets. Boil in boiling water or cook for a couple. You can use frozen. In boiling water broccoli is to throw only a couple of minutes, preparing a vegetable very quickly. The pack ice usually eats broccoli cooking instructions.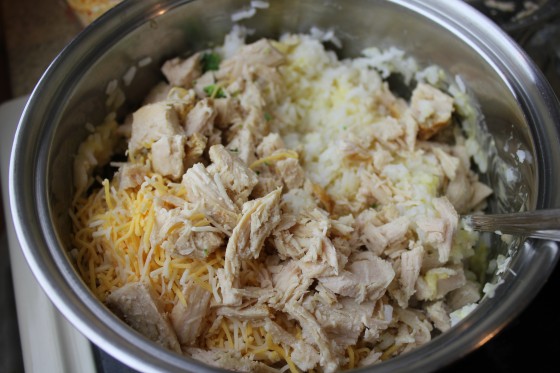 4. Then all the ingredients should be mixed in a large bowl, namely pieces of cooked chicken, broccoli, cooked rice, grated cheese, salt and pepper. Pour all the cream and stir again. By the way, some grated cheese Express, we will add them to the dish before baking.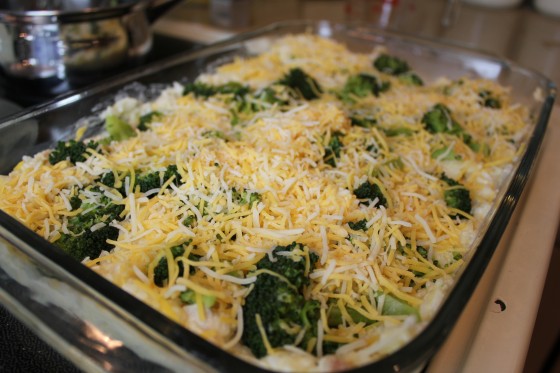 5. Form for baking grease with oil, butter and spread contents of the bowl, evenly distributing the form. If you wish, the dish before baking you can sprinkle with grated cheese, then have to leave part of the total.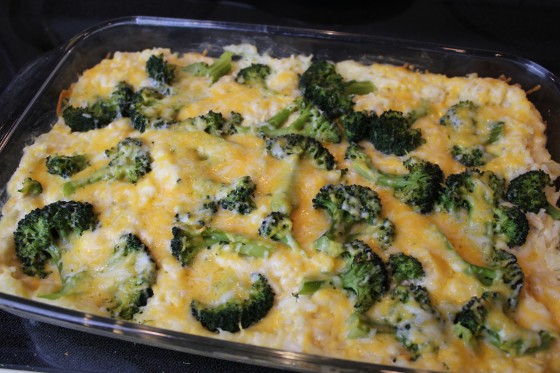 6. Bake in preheated oven for 20-25 minutes. Chicken with broccoli is ready! Bon appetit!