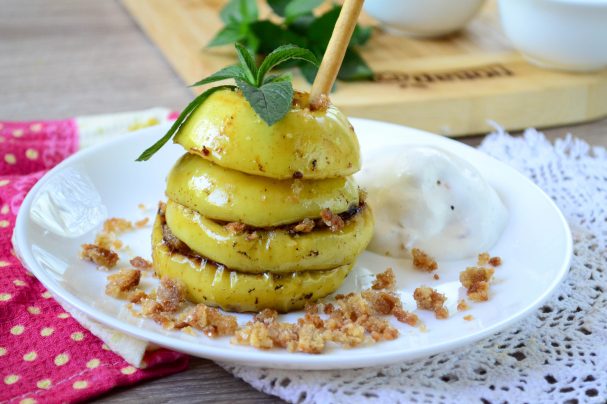 Today I want to share with you an unusual and delicious dessert, easy to prepare, and in the summer easy. Apple crumble is something incredibly delicious, worthy of the most expensive restaurants.
Description of the preparation:
Recipe how to cook Apple crumble with ice cream, simple and affordable. To make it even the young mistress, despite the fact that at first glance it seems that it is difficult to prepare an exquisite dessert. Dessert and really refined, its name he received from the English word "crumble", which means "little." Originally prepared Apple crumble, caramelise fruit, and then bake in the oven under a thick layer of crumbs of dough. Served this dessert with different sauces and ice cream. Today I will offer you more variation on the theme of Apple crumble because the recipe somewhat departs from the usual canons of cooking.
Ingredients:
Apple — 1 Piece
Butter — 30 Grams
The crumb of biscuit — 50 Grams
Sugar — 20 Grams
Brandy — 1 Tbsp. spoon
Sugar cane — 1 Piece
Vanilla ice cream — 50 Grams
Mint — to taste
Number of servings: 1-2
How to prepare "Apple crumble with ice cream"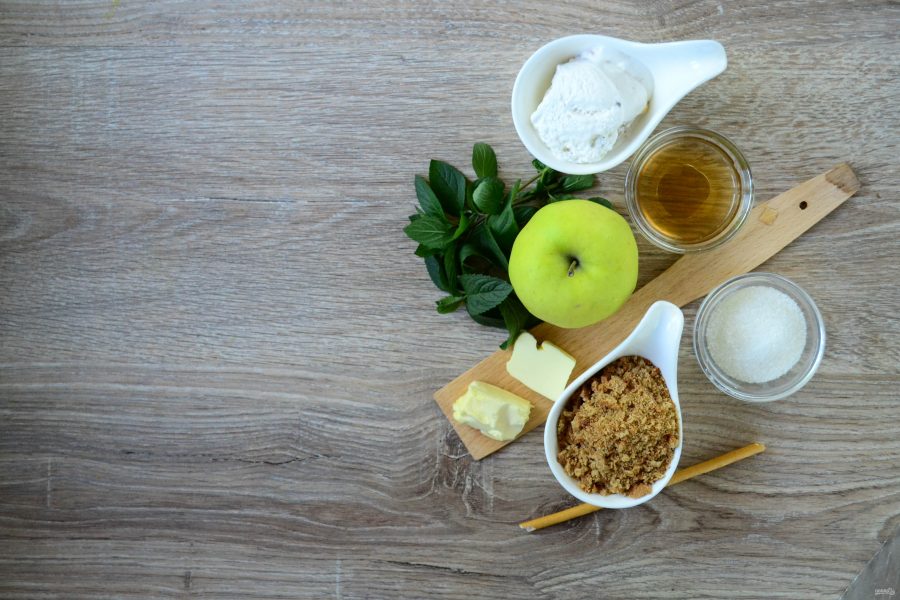 Prepare all the necessary ingredients.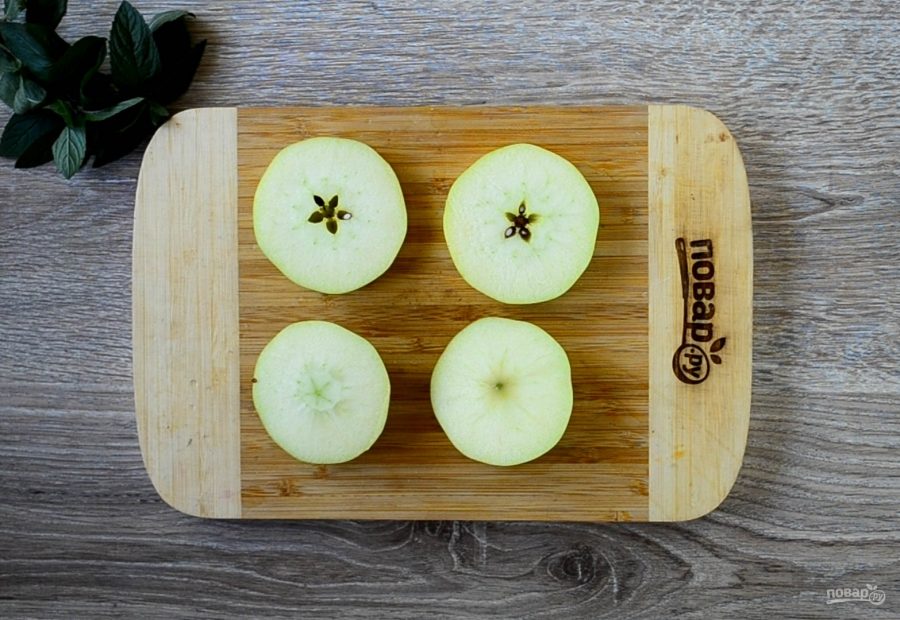 Apple cut into 4 rings with a thickness of 1-1,5 see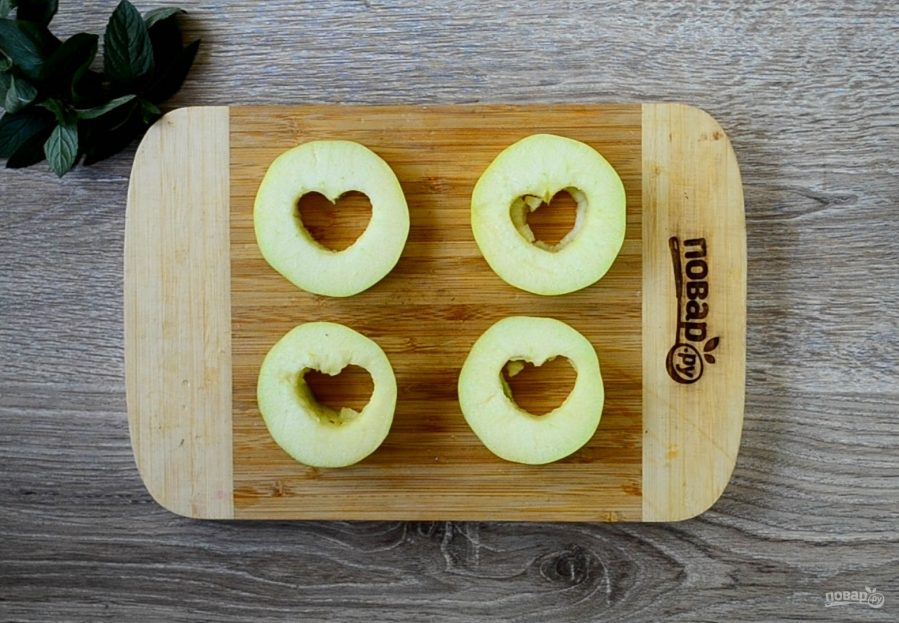 Using a metal or plastic cutting squeeze the middle in the shape of a heart, circle or star. At the same time will remove the seeds and core.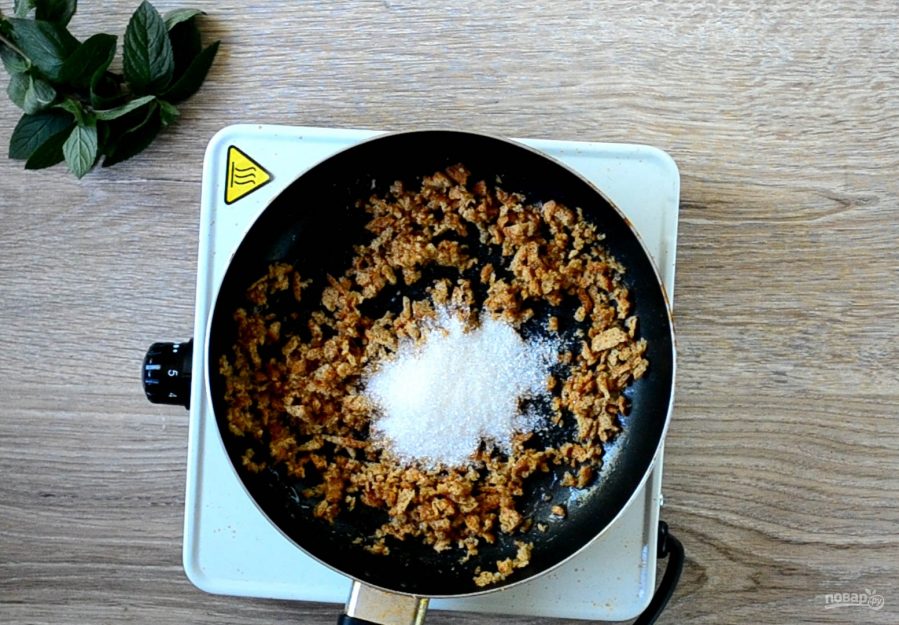 In a pan melt half of the butter, add the biscuit crumbs and stir well. After a minute add the sugar and heat for another 1-2 minutes until the sugar is melted.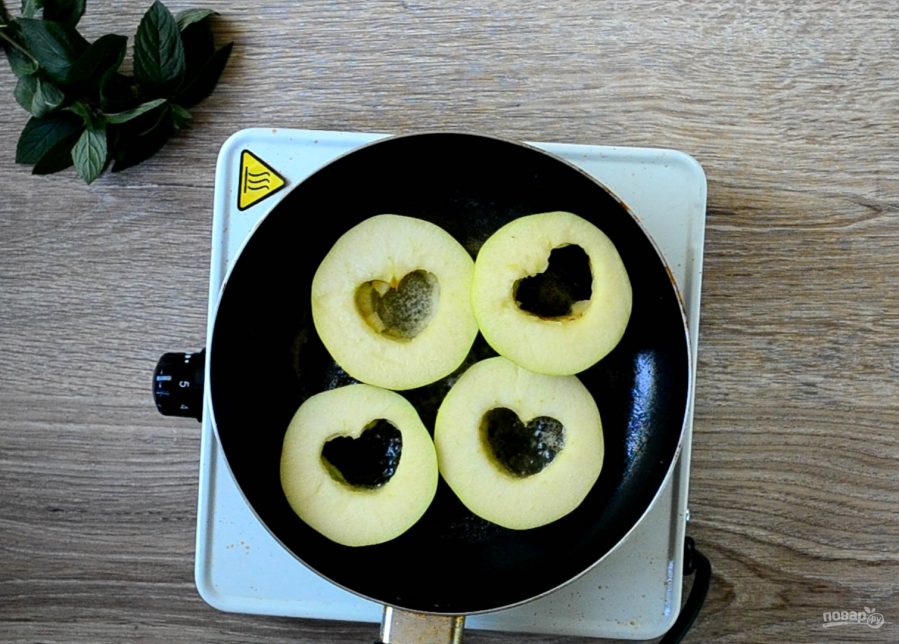 In a pan, melt second portion of butter. When the pan is well warmed up, lay on her slices of Apple and fry with two sides for a few minutes.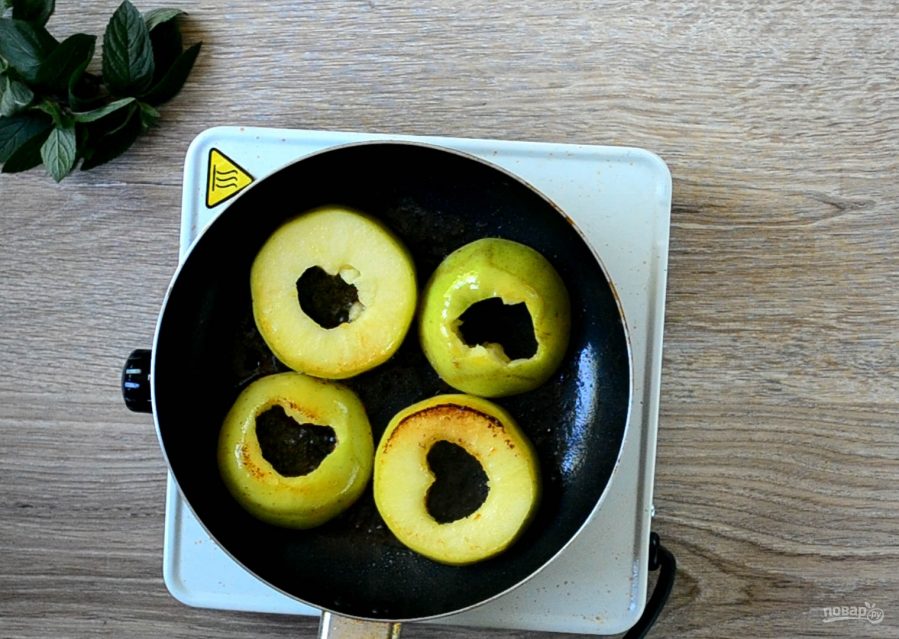 Pour a spoonful or two of brandy and cook the apples for a few minutes. The apples will absorb the bright flavor and a slightly caramelized top.

Assemble the dessert. Lay out on a flat plate slices of Apple, prisypaya each sweet crumb of the cookie. In the hole insert a candy stick and insert a small sprig of mint. Serve the Apple crumble slice with vanilla ice cream. Eat with pleasure!