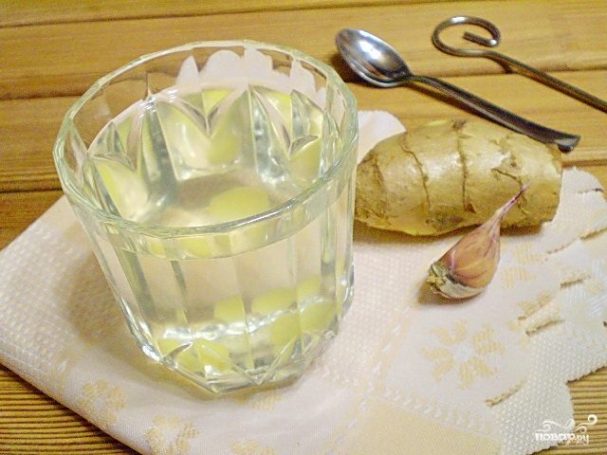 This infusion may not be too fragrant, but an excellent tool for weight loss. Thanks to the garlic and ginger you clean the body of toxins, improve blood circulation, will feel good.
Description of preparation:
An infusion of ginger for weight loss will help to cleanse the body and lose excess. Ginger can be easily purchased at the store, and the garlic is usually found in every home. Brew the infusion and drink during the day, preferably after meals.
Ingredients:
Ginger root fresh 1×1 — 1 Piece
Garlic — 1 Clove
Water — 1 Liter
Number of servings: 2-3
How to prepare "an Infusion of ginger for weight loss"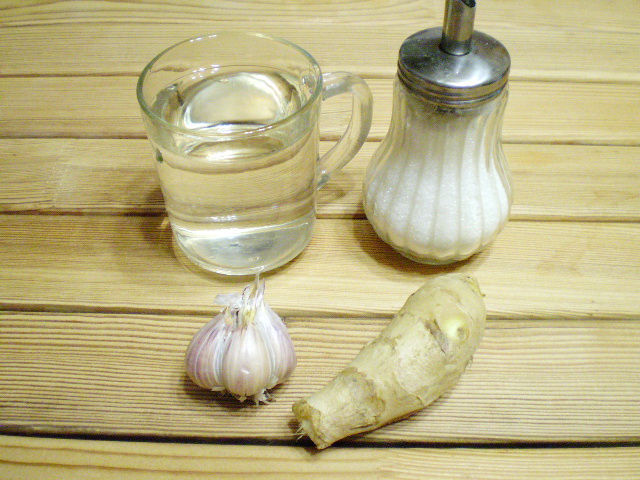 1. Prepare the necessary ingredients for the infusion.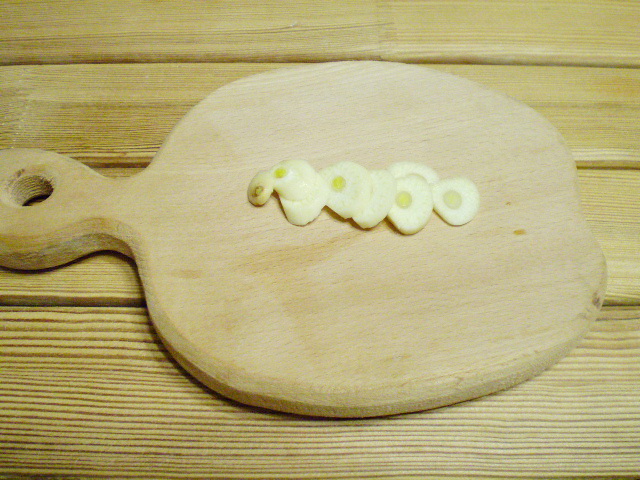 2. Peel the garlic cloves and cut into thin slices.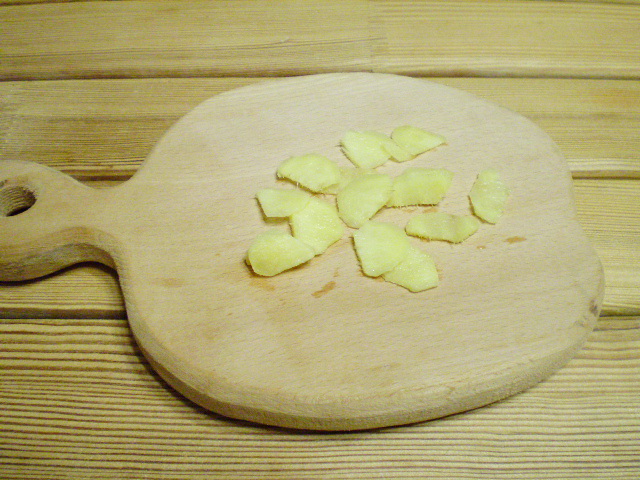 3. Ginger root is freed from the rind, cut as thinly as possible, you can even grate.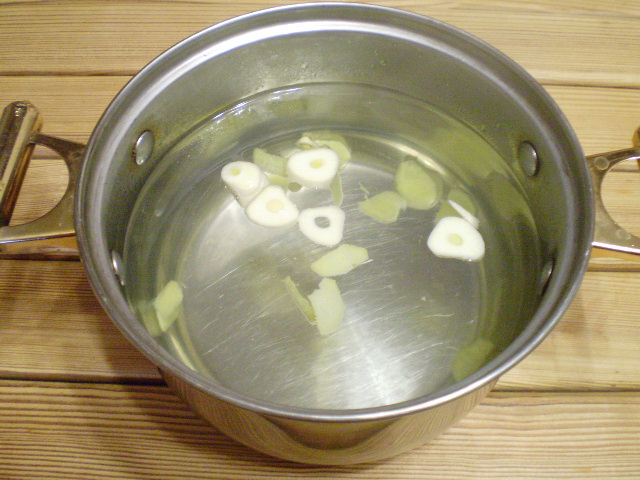 4. Put garlic and ginger in a stainless or glass bowl, fill with boiling water. Insist 1 hour.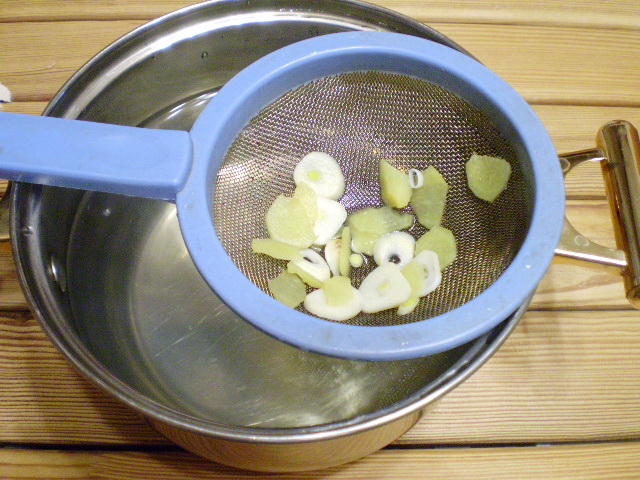 5. Atteriwem tea. Used this tea with or without sugar. Duration of cleansing is not less than a month.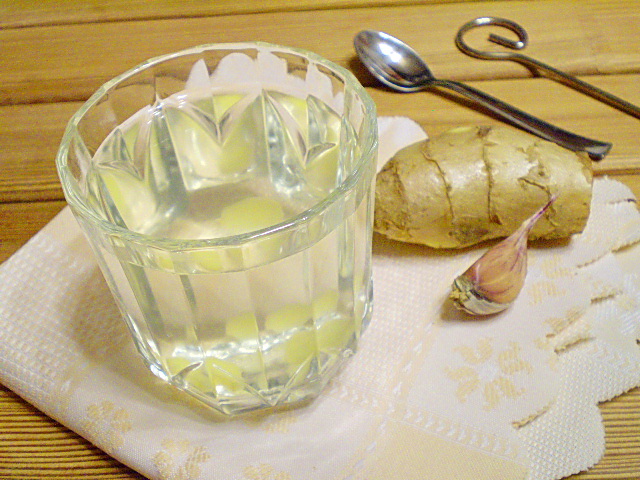 6. Be healthy and beautiful.