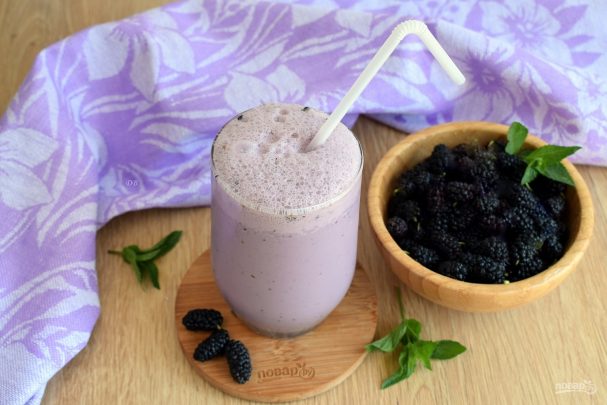 Summer… Heat… I Want something cool! And here in the yard at grandma's ripe mulberry! Make sure to prepare a milkshake with this sultry, sweet and juicy berry. It's just 5 minutes!
Description of preparation:
The mulberry contains a lot of useful substances: organic acids, essential oil, glucose, fructose, vitamins C, E, K, PP, carotene. This berry is very useful for our body. So in the season of its ripening do not yawn, and prepare her as much as possible desserts. Easy recipe, how to make a cocktail out of the mulberry in front of you!
Ingredients:
Mulberry — 100 Grams
Milk — 1 Cup
Ice Cream — 200 Grams
Rose jam — 1 tbsp. spoon (or honey)
Number of servings: 2-3
Order in the Platypus, beginners profitable!
How to cook "Cocktail of mulberry"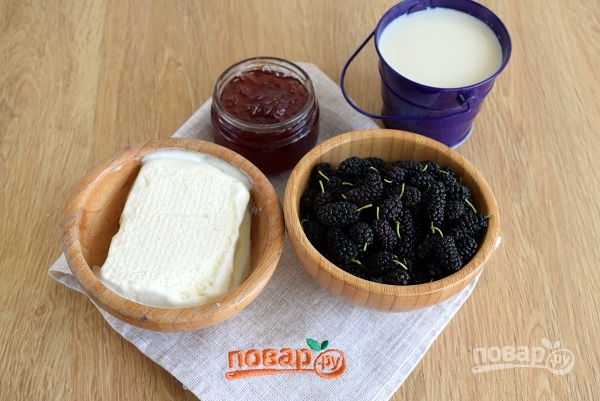 Mulberry wash with water, remove small trash, spoiled berries. Cut the stems.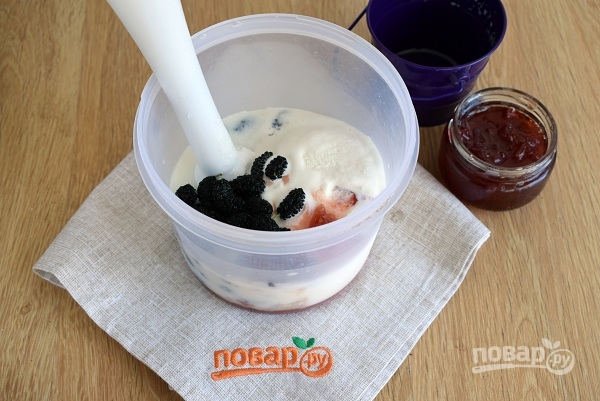 Mix all the ingredients with a blender or mixer before the advent of air-soft.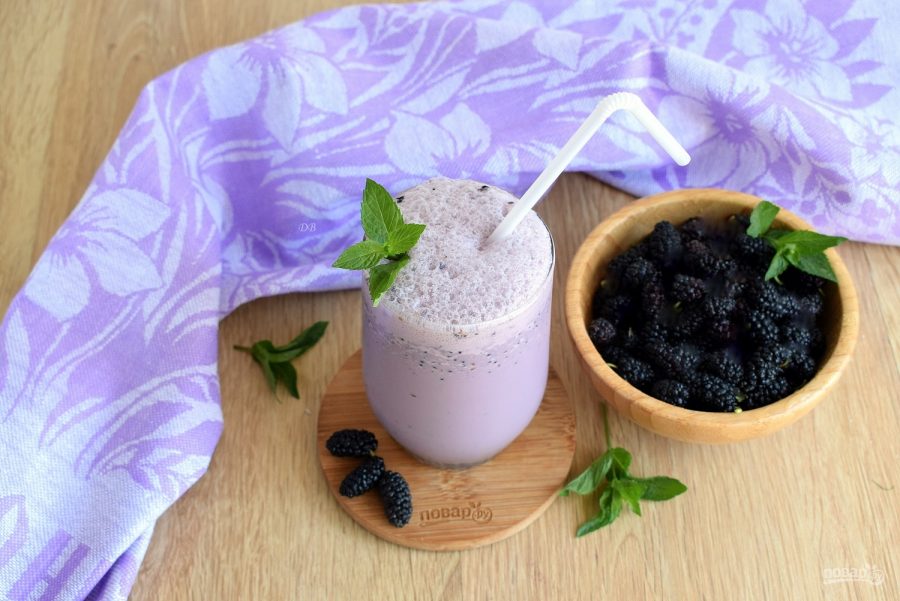 Pour into tall glasses, garnish with mint leaf. Bon appetit!